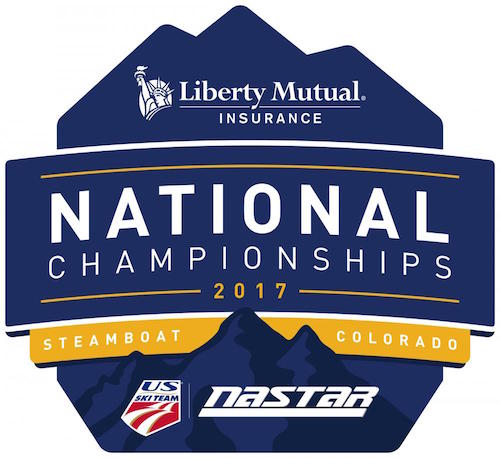 The NASTAR National Championships return to Steamboat, March 23-26.
NASTAR participants qualify for the championships by earning a top ten national ranking or a top five state ranking within their age, gender and ability group by February 21. Racers can also qualify by earning a top ranking at their favorite resort or at the Regional Championships.
Check the links below for additional information 
Results
Race Information
Why You Should Attend
Qualification Information
Additional Races
Entry, Lodging and Lift Ticket Information
NASTAR racers will be delighted with Steamboat's on-mountain improvements, including the Four Point Lodge, night skiing, snowmaking and grooming as well as expanded nonstop air access from 11 U.S. cities and numerous dining enhancements throughout town."
Lodging discounts are available for the 2017 National Championships. Call Steamboat and make sure you mention the NASTAR National Championships: 800-922-2722

The qualification deadline is President's Day, Feb 20 and that is the last day to race and qualify for the NASTAR National Championships. If you race after Feb. 20, you can still qualify but you must request a discretionary entry. Submit your requests at nastarsupport.ussa.org.
The 2017 event will take place Mar. 23-26 and will bring together the top recreational racers in the country to celebrate the sport of alpine racing. Both NASTAR and Steamboat have planned an exciting week of activities that includes race clinics, races, free concerts, autograph signings by U.S. Ski Team athletes and alumni, competitor raffles/giveaways, awards receptions, team races, and slalom racing. Participants and paid guests will receive discounts on lift tickets and lodging and they will be given a credential that provides a chili lunch on Thursday and a gondola ride and access to the awards reception at the Thunderhead Lodge. In addition, participant and guest credentials provide great deals at on-mountain restaurants and in-town discounts on food and beverages, merchandise and recreational activities.
Racers are grouped by ability, age, gender, and discipline. Each participant will take two runs on Thursday, Mar. 23 and two runs on Friday, Mar. 24. The best handicap score earned on each race day will be averaged to determine the competitors' final results. Each racer that wins a NASTAR National Championship title is invited to compete in the final Race of Champions competition on Saturday. Racers carry their winning handicap into the race to level the playing field so that young and veteran racers have an opportunity to win and become the overall NASTAR National Champion.
The National Championships will also include a family team race, a team race for groups for friends on Saturday afternoon and the new NASTAR Slalom Championships will take place on Sunday.

To qualify for the Championships, NASTAR racers must earn a top ten National Ranking or a top five State Ranking by Presidents Day. Participants can also qualify by earning a top five Resort Ranking in their age and ability category. Final rankings for qualification will be availble at 2am EST, February 21, 2017.
For live updates, photos and videos "LIKE" the NASTAR Facebook page: facebook.com/NASTARHQ
https://www.instagram.com/nastarhq/
Contact us with Questions
2016 Event Recap
2015 Event Recap (link coming soon)
2014 Event Report (link coming soon)
2013 Event Report (link coming soon)
2012 Event Report (link coming soon)
2011 Event Report (link coming soon)
2009 Event Report (link coming soon)