When Dedication is Everything at NASTAR Nationals
03.27.2018 |Megan Ganim

Picture this. It's March, scratch that, it's the end of March and it's been a bit of a bumpy season. By bumpy, I mean ski hills across the East saw way more snow than the West early season, unless you were in Wyoming or Montana, then the East had some 70 degree days and next thing you know it was dumping powder again. Meanwhile, Squaw Valley Alpine Meadows was coming off of a record-breaking winter and enter the 17/18 season and things weren't looking nearly as stellar. Until March that is. Winter storm warning headlines flashed across the newsstands and your Facebook feed and next thing we knew, eight feet of fresh snow hit the Sierras right before NASTAR Nationals. But it didn't stop there. As nearly 1,000 participants flew and drove into Squaw Valley from across the Nation, there was another projected eight feet of snow in the forecast and to say that's what was delivered would be a big 'ole lie. Instead, the weather proved to create some of the most challenging conditions ski racers could fathom. Rain, sleet, snow and wind closed lifts. You name it, we saw it. But this isn't a story about the weather, this is a story about how the heart of ski racing lies within each NASTAR racer. I could almost conclude with that sentence, it holds that much weight.
National Slalom and Team Races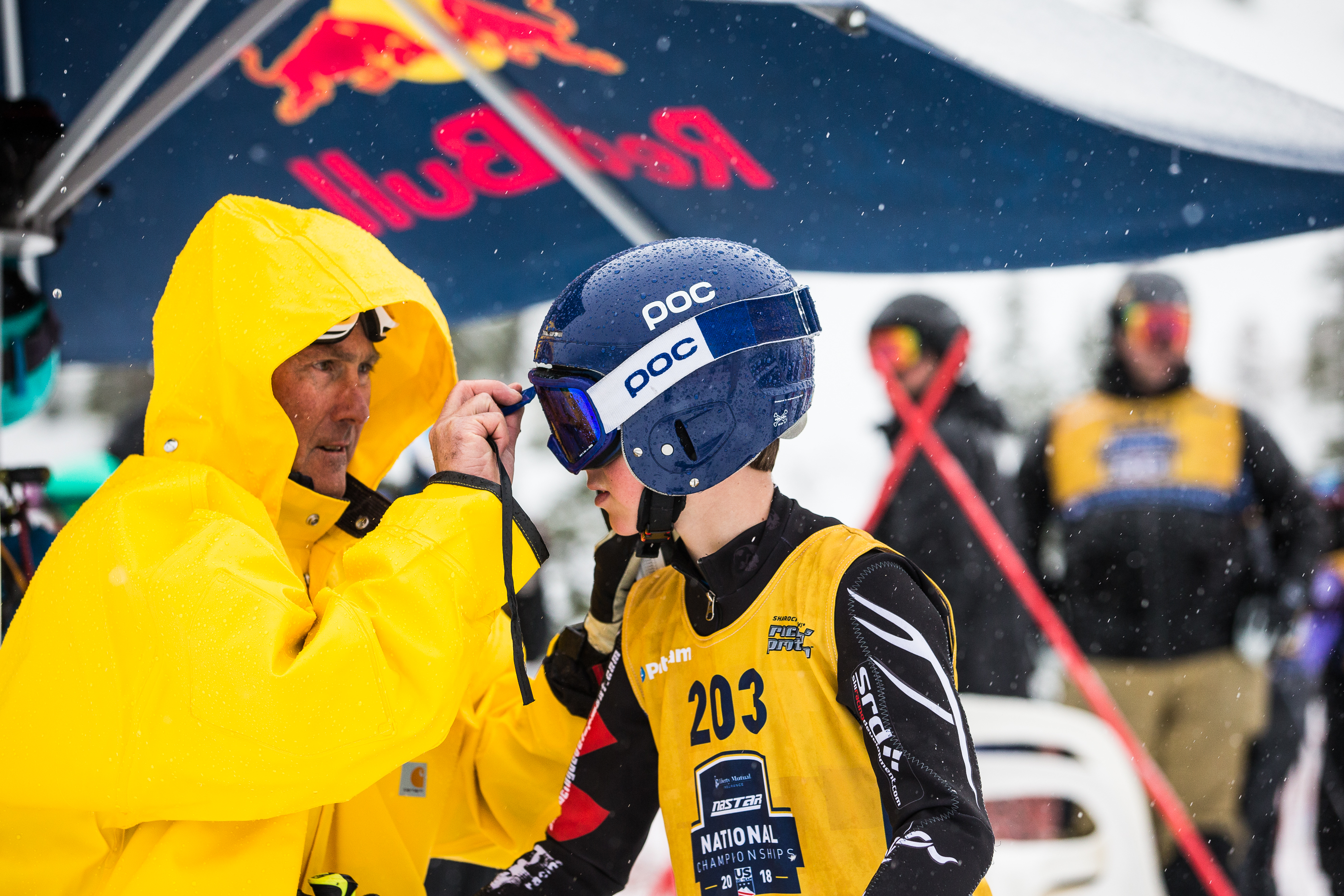 Now picture this. The 40 mile per hour wind is blowing the rain sideways as you try to load the only lift open at Squaw Valley to head up to take your slalom run (yes, the Squaw Valley race crew kept a lift running just for NASTAR) and no matter where you look, every racer is beaming with a big grin. There was hardly an ounce of disgust, anger or disappointment in the faces of every soaked to the bone and wind strucken NASTAR racer.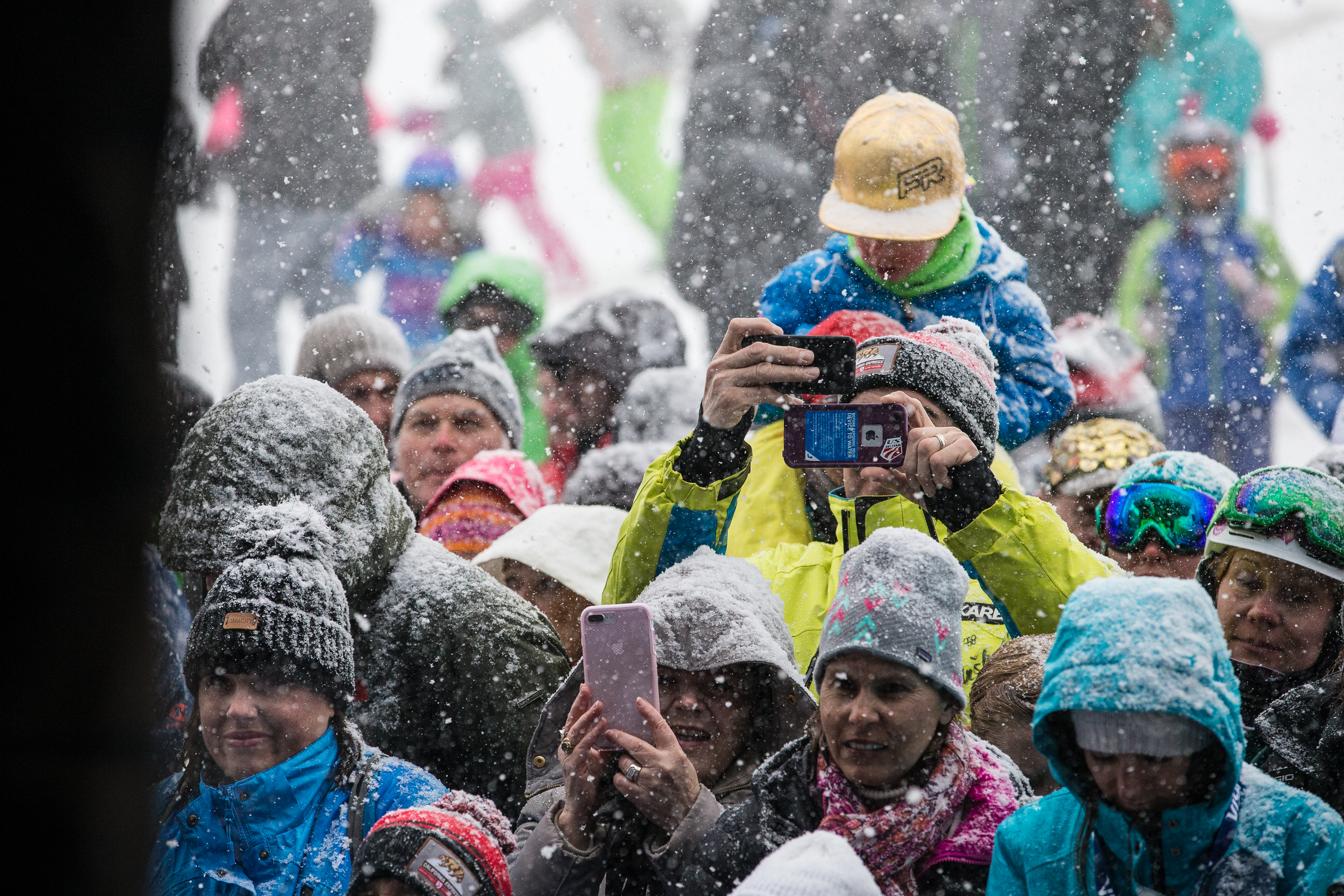 And to take a step back, the positivity spread from the racers, to the pacesetters, the race crew, to the vendors who battled the wind to keep their booths in tack, and on to the NASTAR and U.S. Ski & Snowboard staff. It might have been challenging, but not a single race was missed and the sun even came out for the last couple days of individual race events, capping the Nationals with a nice cherry on top.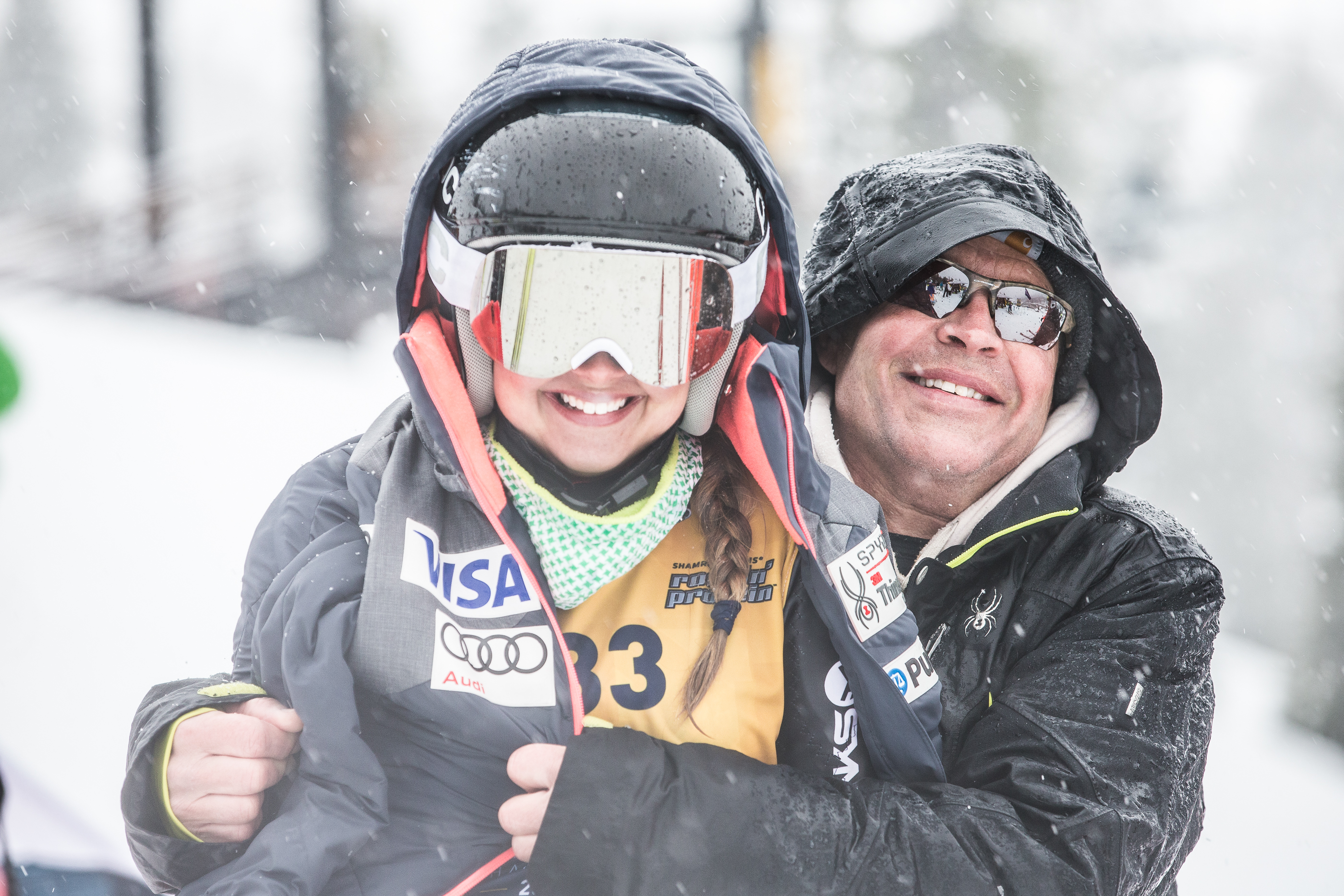 It's hard to express just how dedicated NASTAR athletes are, and maybe you've heard it all before. But hear me out. To see these racers in the thick of all of the elements as they race in their speed suits lap after lap, not once giving up their drive to have fun with a competitive edge, was out of this world.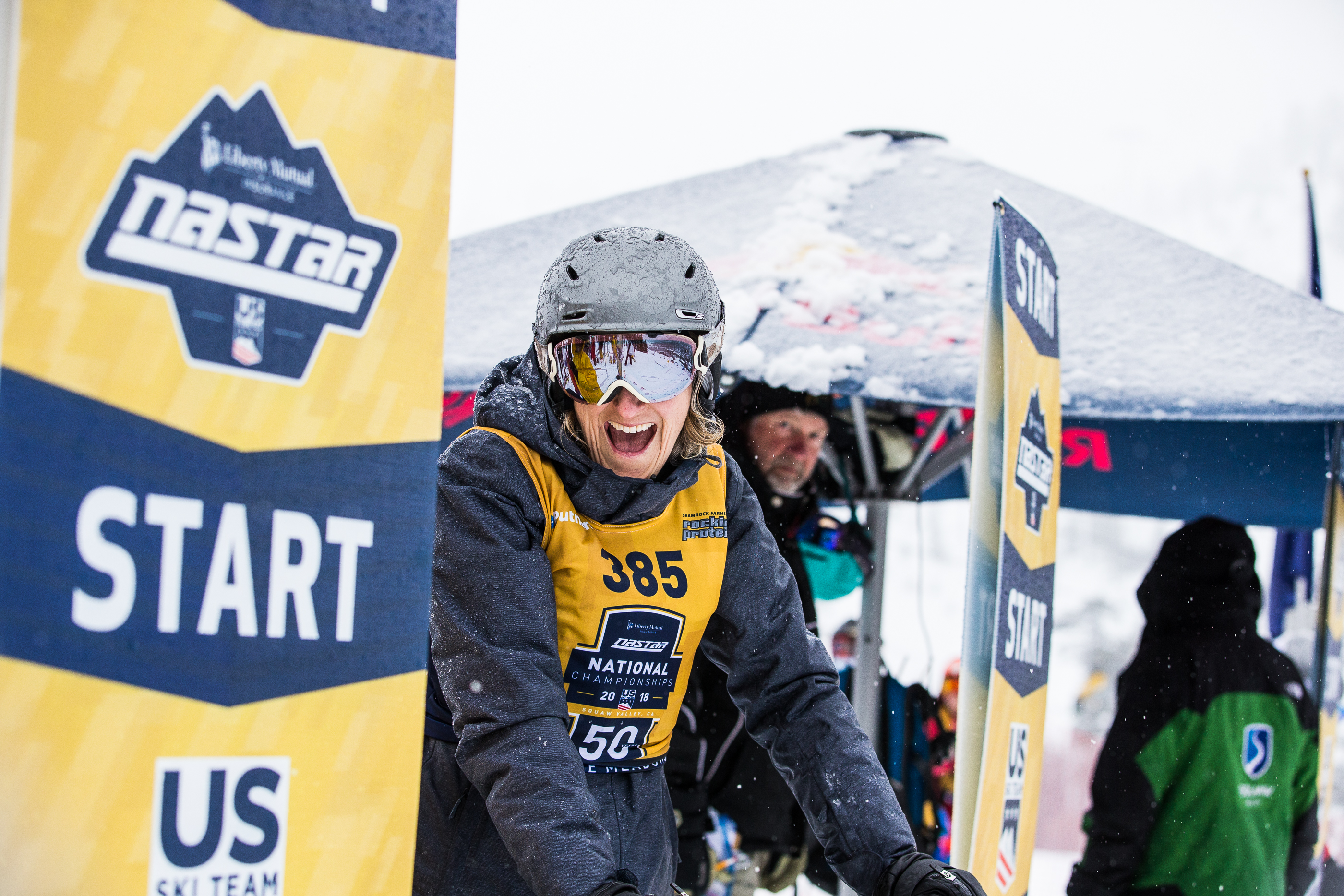 When the sun came out on Saturday and Sunday, the band played music from the village stage that could be heard halfway up the Red Dog and Exhibition lifts. I want to say spirits lifted, but the spirits were hardly down to begin with. The only difference? The speed suits were dry and the gloves didn't need to be wrung out.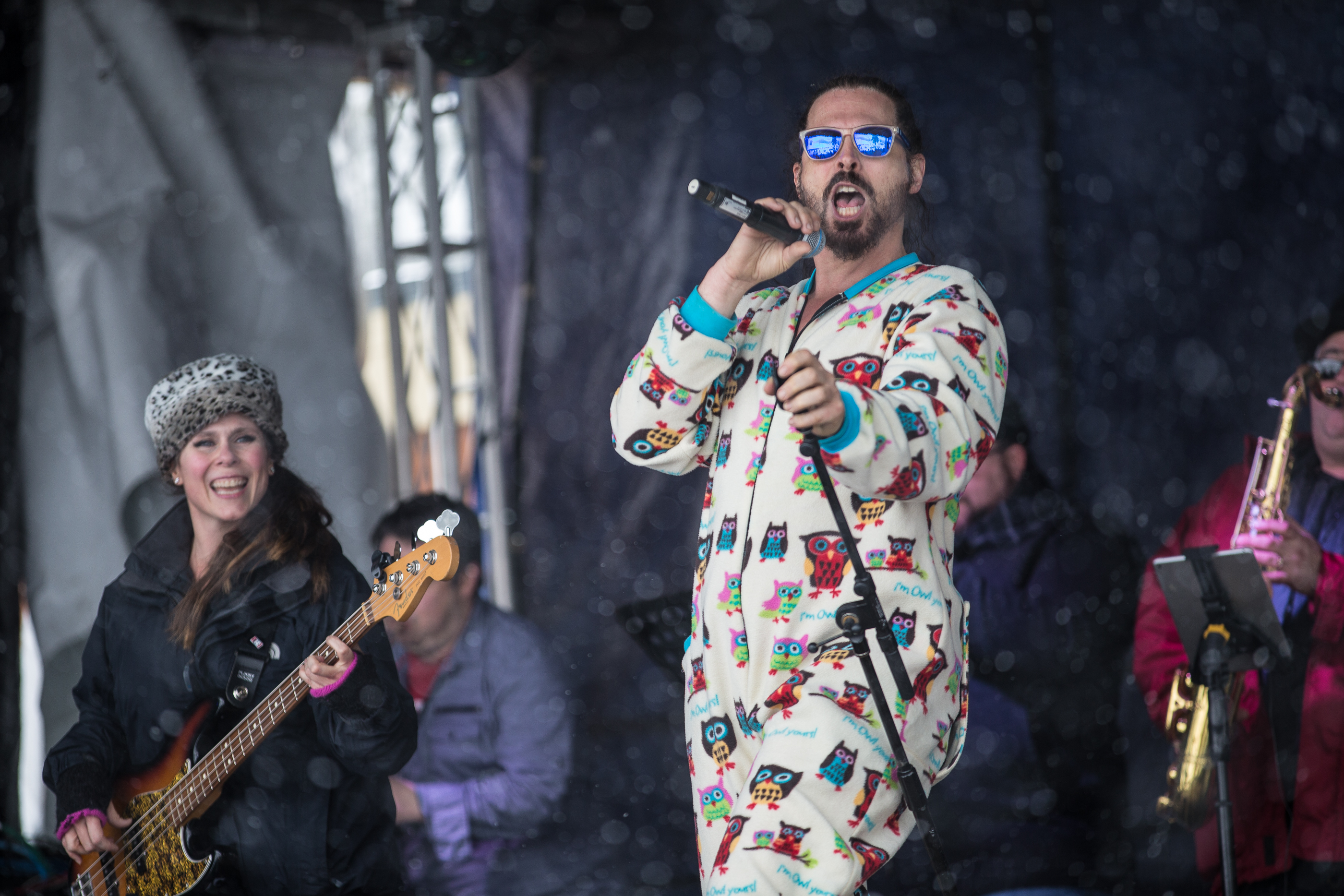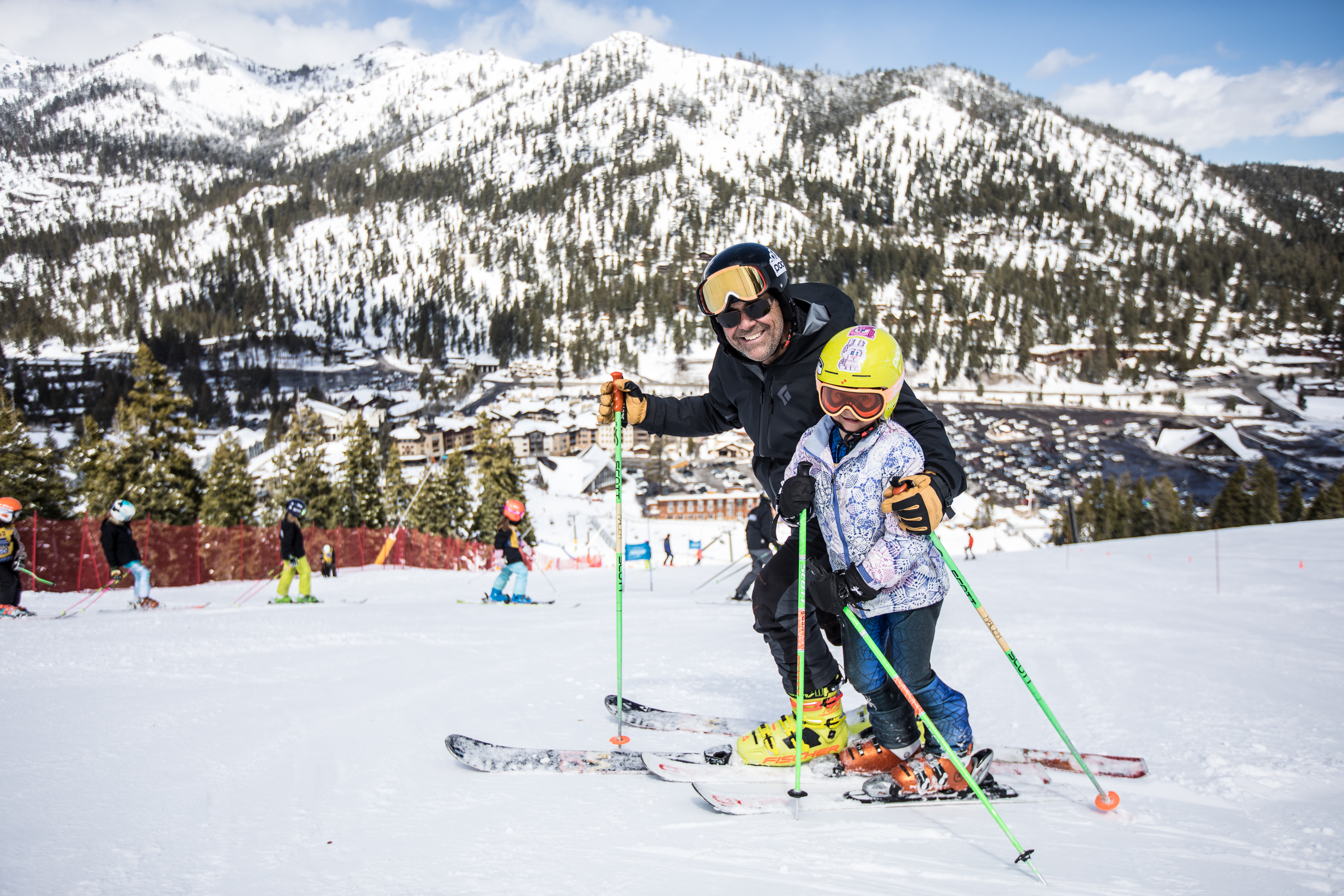 National Pacesetters battled each other all week. U.S. Ski Team Alumni and Olympians Daron Rahlves and Marco Sullivan went head to head setting the pace, while A.J. Kitt, Bill Hudson and Claire Brown took turns laying down tracks for every discipline and age group. Nate Holland, fresh off of taking home gold at the Men's Snowboard Cross at World Cup Finals in March, set the pace for the snowboard races. The competitive spirit will forever be in these guys' blood and they did not hold back.
"NASTAR is a key event for skiing around the U.S.," said National Pacesetter and U.S. Ski Team Alum, Daron Rahlves. "It introduces racing to people who wouldn't really have the opportunity with their ski clubs. It's funny, I've talked to Ted about it for years, its how we started at our local resorts. It's a fun way to match up and to see the U.S. Ski team run the program and get national athletes and former athletes like myself to go around and do some pacesetting, it gets people really fired up."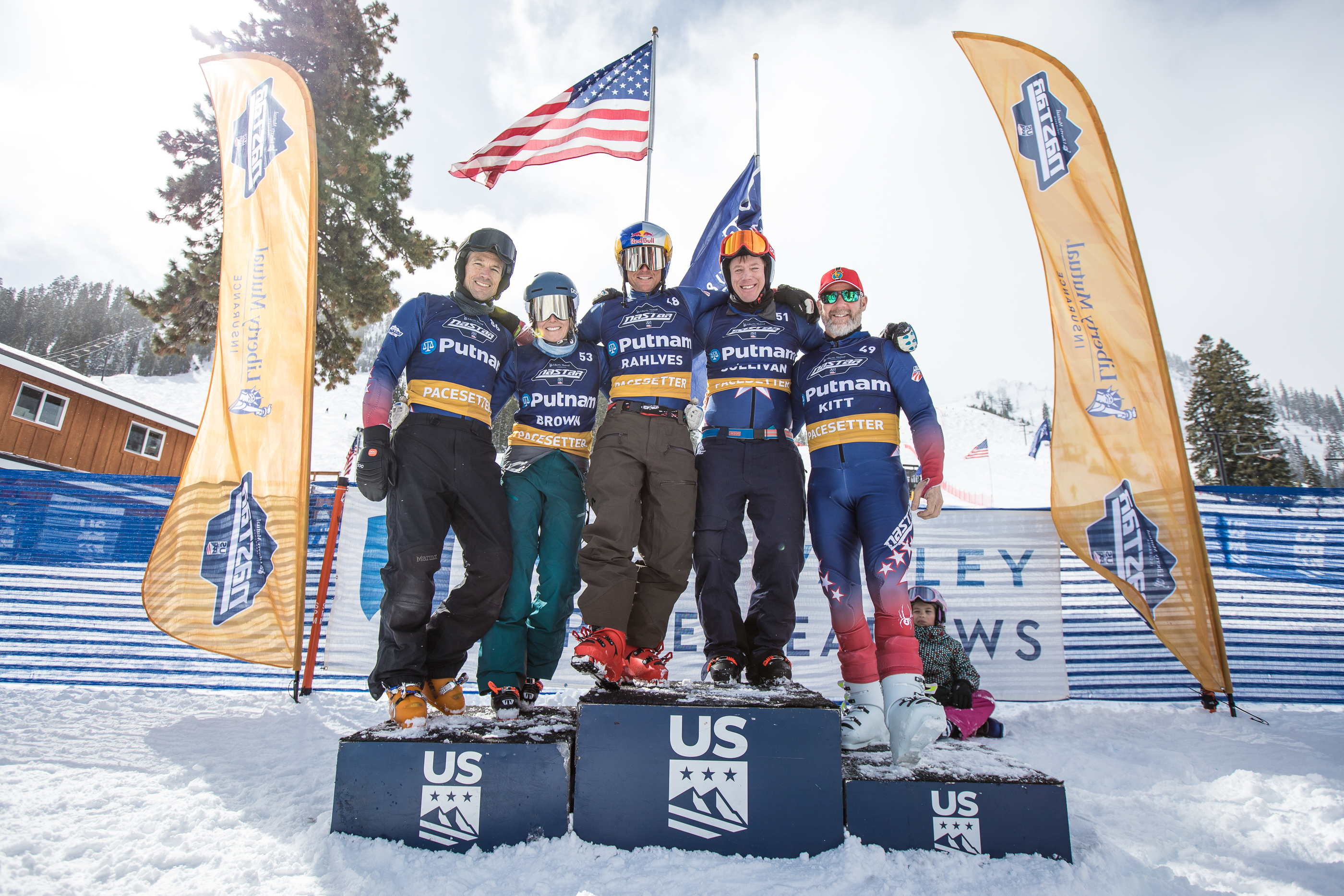 When the upper mountain was shut down and race venues had to be moved to the lower mountain, Squaw Valley matched the dedication of the NASTAR racers and pulled through with a hard-to-forget week.

To view NASTAR National results, visit the NASTAR site, here.
Race of Champions Results-Alpine
Race of Champions Results-Combined
Family Team Results-Four Person Team
Family Team Results-Three Person Team
Family Team Results-Two Person Team