NASTAR Nationals is Just Around The Corner
02.19.2017 | Megan Ganim

Now that the Liberty Mutual Insurance NASTAR National Championships qualification deadline has past, NASTAR is preparing for a memorable celebration of ski racing in Steamboat Springs, Colo. Set for March 23-26. The Nationals will bring together the top recreational racers in the country along with celebrity guests including current and former U.S. Ski Team athletes Ted Ligety, Marco Sullivan, A.J Kitt, Casey Puckett plus some special guests.
Did you qualify? Check the qualifier list or your race record.
Qualification notifications for Nationals can now be viewed within your race record, and it's critical to register for the event no later than March 15. If you qualified you will see a National Championships logo in your race record that says, you have qualified. Login to your race record and click on the logo within your race record to register. Registration is limited to the first 1,200 participants and the fee increases after March 15th, so don't delay. Want to see who qualified, click this link. If you're having hesitations about making the trip to Steamboat, let us tell you why this isn't one you'll want to miss!
Bang for your buck!
When you register for Nationals, your registration includes more than just an entry to race two days of Giant Slalom, team races and a day of NASTAR slalom. With your entry, you have the opportunity to purchase $40 guest credentials which gives friends and family members who are not racing access to discounted lift tickets ($55 per day for adults, while kids under the age of 12 ski for free with a parent's purchase of a lift ticket). Just like your competitor credential that you receive when you register, those with a guest credential gain access to the chili lunch on Thursday in Gondola Square and the awards reception at the top of the gondola Friday evening with complimentary food and beverages. Racers who purchase four discounted one-day lift tickets get the fifth lift ticket free! Your registration also automatically enters you in Thursday's raffle to win great racing swag on top of the competitor gift bag that features NASTAR gear and goodies from our sponsors. If you're a racer at the NASTAR National Championship, expect to be treated like a VIP at one of the nation's most sought-after ski resorts. When the weekend wraps up, you'll remember the good times by taking the bib you race in all week home with you. And, don't forget to bring your race bib to the autograph session with the U.S. Ski Team athletes Thursday afternoon so that your souvenir race bib provides even more memories of the people you met during the event.
Great lodging deals
Steamboat Ski Resort is offering all National Championship racers and their friends and family discounted lodging for the week of March 18 through March 29. With this deal, you can save 20% or more on lodging reservations with a minimum of a three-night stay.
Race clinics conducted by Steamboat coaches and pros on March 21-23 will help you hone your skills before you start racing. Purchase your entry for $99 up to seven days prior, or for $129 the day of the clinics. Each full-day race clinic includes instruction on how body movements and ski shape affect the turn, the tactics of line and where to most effectively start turns, and start skills as the first two seconds of any run can be the difference between first place and 30th. The clinic will also include timing equipment to measure achievements.
NASTAR is also excited to partner with Disabled Sports USA and STARS to present a race clinic for junior racers ages 13-24 on March 20 through 22. USSA Adaptive Coaches will focus on race technique, video analysis and waxing tips during the two-day clinic. For more information about lodging, lunches and lift tickets, click here.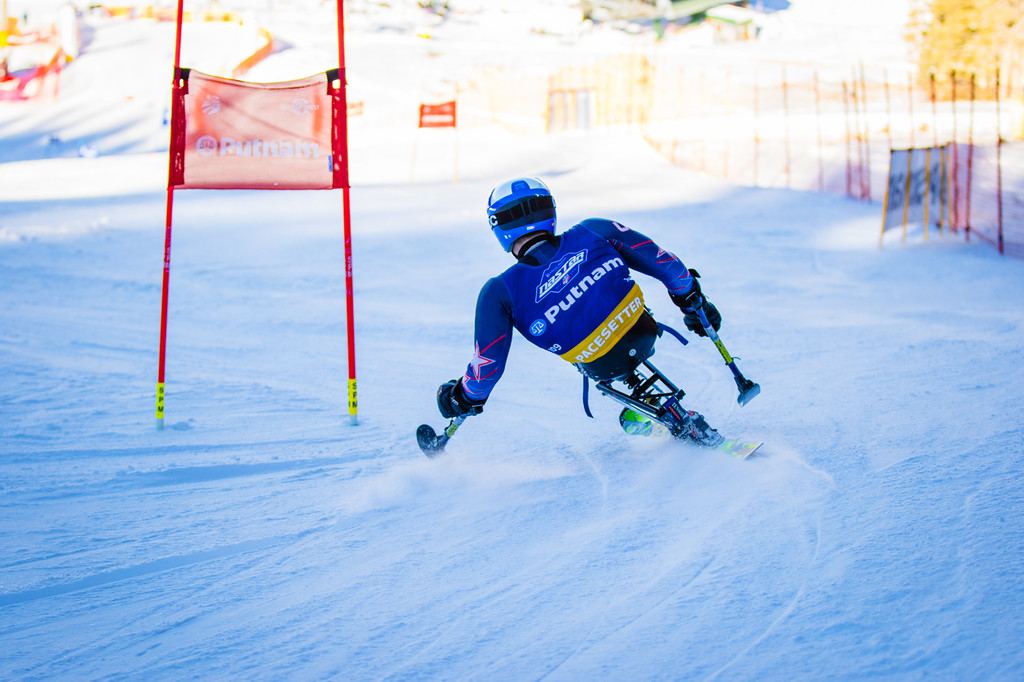 As a racer, you will compete within your age, gender, division and discipline in which you qualified. Each racer will take two race runs on Thursday and two race runs on Friday. Both race runs will be taken on the same course each day and racers will switch courses for the second day of competition. Only the best handicap earned during the race on Thursday and Friday, are used to determine the final result.
If you are racing with a physical disability, you compete with the bronze division racers and adaptive racers will start before the other racers. For more information about the competition format, click here.  
The Family Team Race and the Friends Team Race will be held on Saturday, March 25. No qualification is required to put together a team, so it's your chance to gather some new friends on the hill or ask your spouse and kids to participate on a family team with you. The only caveat is that all racers must be registered NASTAR participants as NASTAR will handicap teams based on age, gender and discipline. There are new divisions for family teams this year. Family teams will be divided into three groups: Two person family teams, three person family teams and family teams of four or more. Friends teams can have a maximum of eight racers with the top four point gainers scoring for the team. Friends Teams will be divided into four groups based on results; Platinum teams, gold teams, silver teams and bronze teams. 
The NASTAR slalom is a rare opportunity to jump into a discipline not commonly offered by NASTAR. The event is open to anybody (no qualification is required) but you should pre-register during the National Championship registration process. Onsite registration will be available until March 25 at 5pm for those undecided racers. Within each age and gender group there are two ability divisions that you will be placed in based on your results during the race: Platinum/Gold or Silver/Bronze.
This event is probably one of the most exciting to watch and participate in! If you win a National Championship title during the week, you are invited to compete at the Race of Champions on Sunday. Each racer gets one run. During each discipline's race, whoever has the fastest handicapped time will take the podium until they are bumped off by a faster discounted time or win the entire race. The best part of it all? Winners are invited to go to the NASTAR National Pacesetting Trials at Copper Mountain in November to compete alongside U.S. Ski Team members. For more information and details, click here.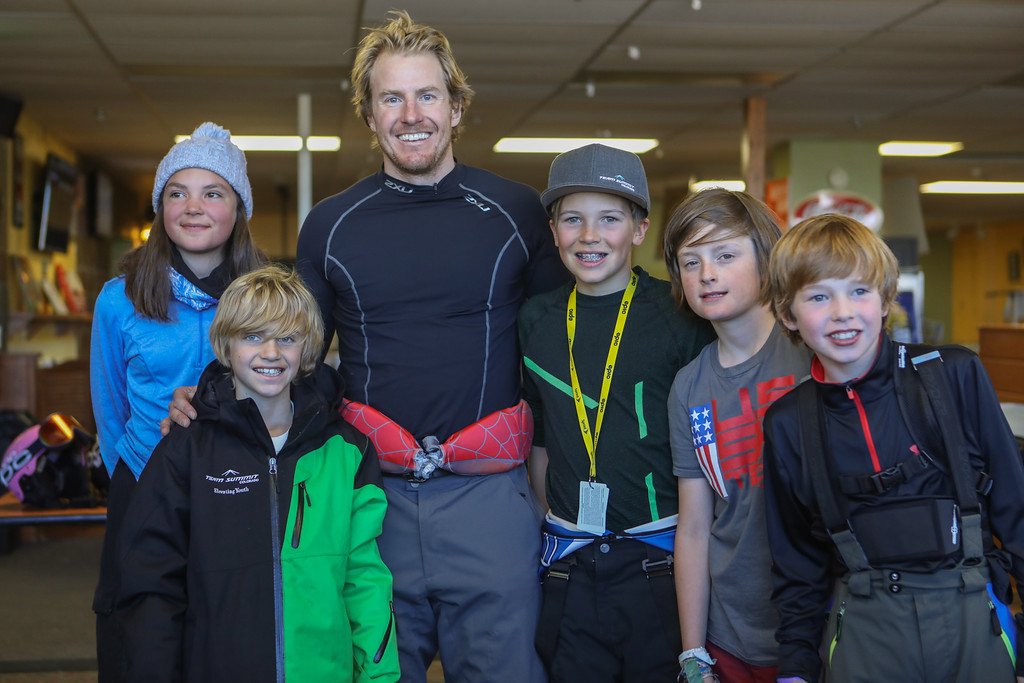 NASTAR and Steamboat Ski Resort are so excited to see all of the accomplished competitors who have qualified come to this special event! This event is truly not one to be missed. With fun live music daily, raffles and plenty of races to enter, there will always be something going on at Nationals.
To see who has registered, Click Here.
Pacesetters at the National Championship