Why YOU Need to be at NASTAR nationals
03.21.2019 |Megan Ganim

This season of skiing in Tahoe has been unreal. I know it, you know it, we all know it. I just so happen to live in Truckee so listen up, because I'm about to tell you all of the reasons why you need to be in Squaw Valley for The Liberty Mutual Insurance NASTAR National Championships, April 3-7. For starters, this winter alone, we've seen 625 inches of snowfall. Let's just say, Februburried was insane.
I could follow this up by talking about how stellar the skiing at Squaw and surrounding areas have been (but everybody could already imagine this), and I'll continue with the fact that you should know Squaw Valley is sandwiched between two of the coolest towns in North Lake Tahoe; Truckee and Tahoe City. But don't tell anybody….
The schedule at NASTAR Nationals will keep you jamming. From dancing to live music, to race clinics, to strapping your boots on to race with your family or friends in the team race to awards celebrations, your calendar will be full. But, if you have time and a mode of transportation, make your way North and West to Truckee and Tahoe City to check out what Tahoe is all about. Truckee is known for its prohibition era restaurants and corky western style small downtown. Tahoe City is positioned right on famous Lake Tahoe and on a sunny day, you can see the mountainous circumference of the largest alpine lake in North America. In Truckee, grab a drink at Truckee Tavern, they're known for great cocktails, so is Pianetta's. In Tahoe City, Jake's on The Lake has great views of Lake Tahoe and so does Sunnyside Restaurant and Lodge.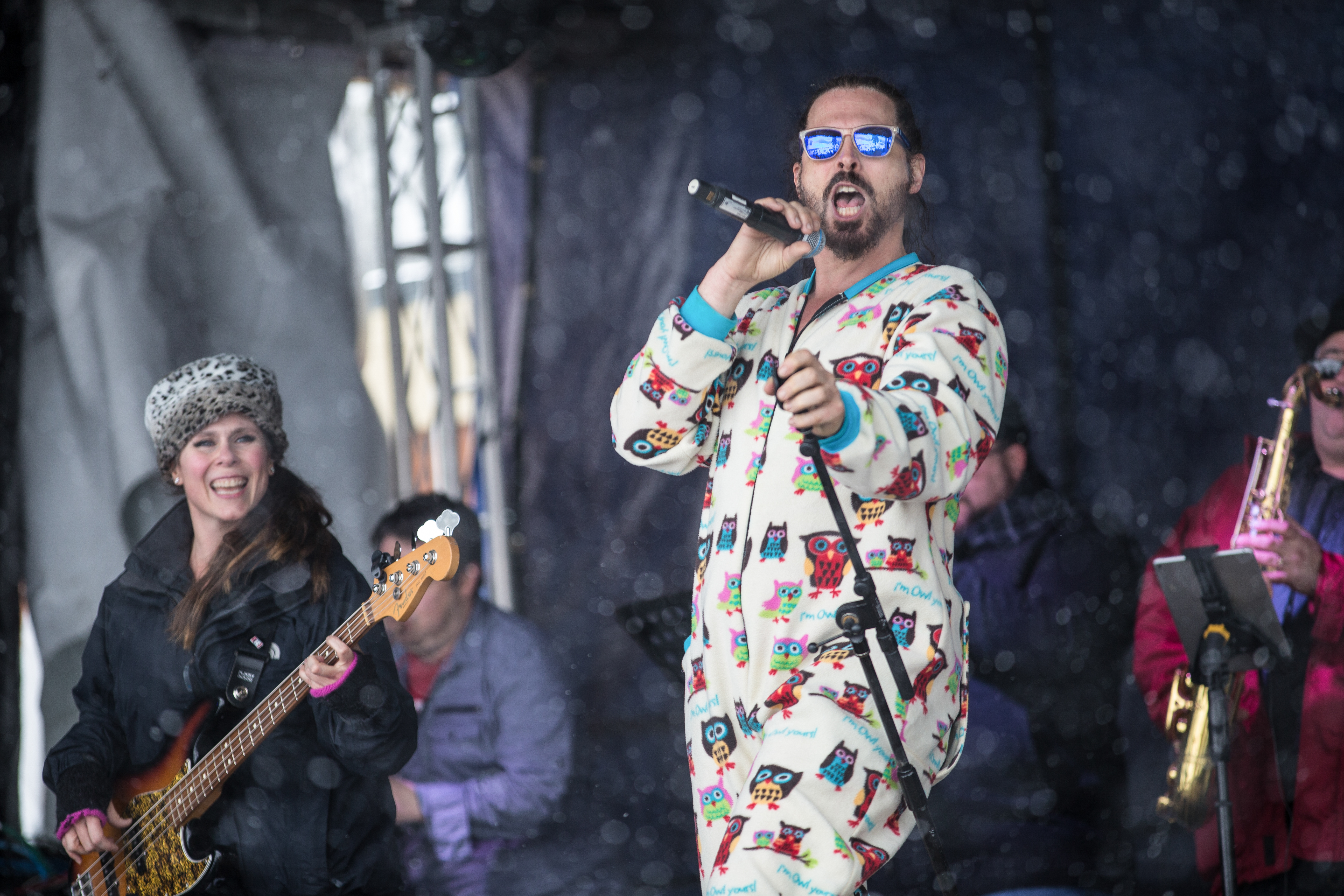 If you're wanting to stay up at the resort at Squaw, believe me, there are plenty of bars and great dining options for everyone to go around. I'd recommend staying away from the Slot Bar after hours unless you're hoping to try to rip down Red Dog on GS skis with an adult headache. The Chamois & Loft Bar at Squaw is my personal favorite spot to knock back a few right after a long day of skiing or in this case, it will be after back to back days of racing the best of NASTAR's best. If you're lucky, you might catch local legend and NASTAR Pacesetter Marco Sullivan for a beer on the bar that he crafted. On Thursday through Saturday, when you're done racing or watching your family and friends race, stop by the KT Base Bar to rock out to some bands live on the main stage.
Thus far, I've listed a few spots you might want to peruse during your time at NASTAR Nationals and you don't have to be racing to check out some cool spots in North Lake Tahoe.
Speaking of cool spots, if you're a spectator, here is where you should be watching each of the race venues from.
Julia's Gold and Red Dog: The three lower mountain race venues finish at the base of the mountain and the races are best viewed from the finish. 
Killy's and Eagle Pass: These venues are on the upper mountain and one will need to ride up the Funitel lift and then take the Gold Coast lift to get to Eagle Pass or the Siberia Express lift to get to the Killy's race venue.

If you're a guest and not planning to ski, but still want to watch your family and friends race on the upper mountain, you will want to grab a Foot Passenger Ticket. The walking ticket is for one day up and down the Gold Coast Funitel lift for $15.00 (adults, youth & child). From the top of the Funitel, it's about a five-minute walk to the finish of Killy's or Eagle Pass.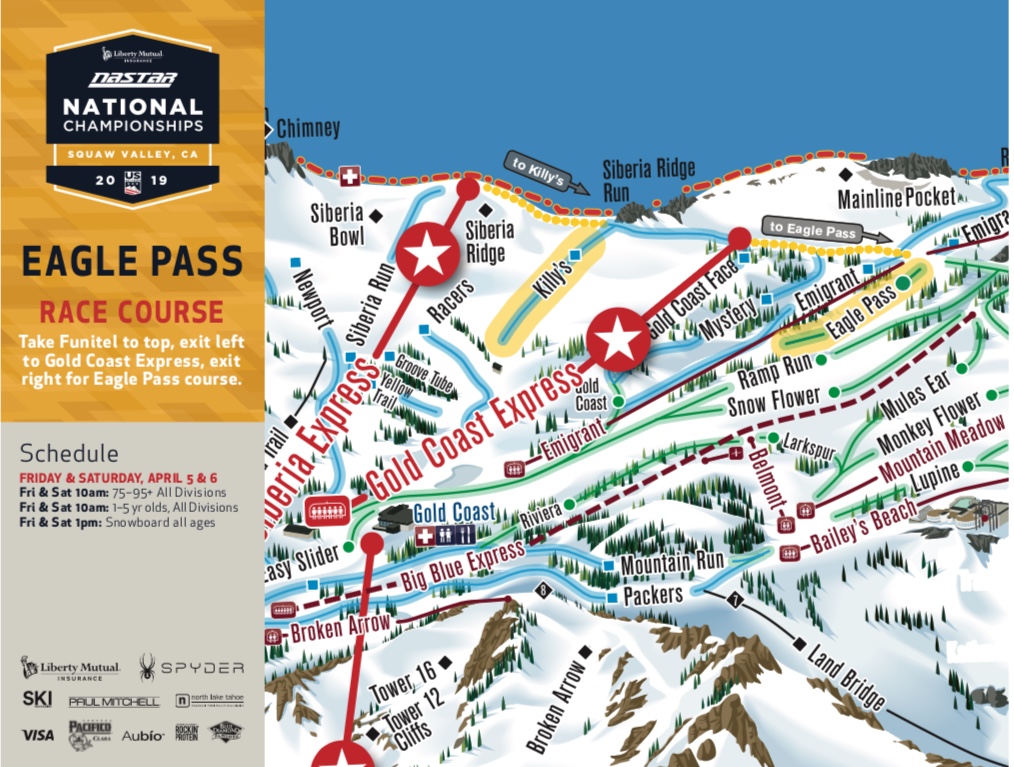 Here's where you can find all of the Squaw Valley Venue Maps for race days.
During the week of NASTAR Nationals, Squaw Valley is offering up 25% off rental equipment, demos, and tuning to NASTAR Nationals attendees and participants. Don't forget to get that last minute tune-up!
If this article has you drooling for some of that Tahoe sunshine and snow you've been hearing about all winter, there's still time to qualify for Nationals. In fact, you have up until April 4th to get back in the saddle and make your way to Nationals. If you haven't already, register for NASTAR Nationals, here.