Nationals Slalom and Family Team Races
03.27.2018 |Nastar Editor

The Liberty Mutual Insurance NASTAR National Championships kicked off this year with a slalom race and the Friends and Family Team Races took place the following day. The slalom courses and team courses were set on Julia's Gold, named after retiring Olympic champion and Squaw Valley local, Julia Mancuso. For the slalom race, we saw over 200 dedicated racers take laps on the well-salted course during a wet day.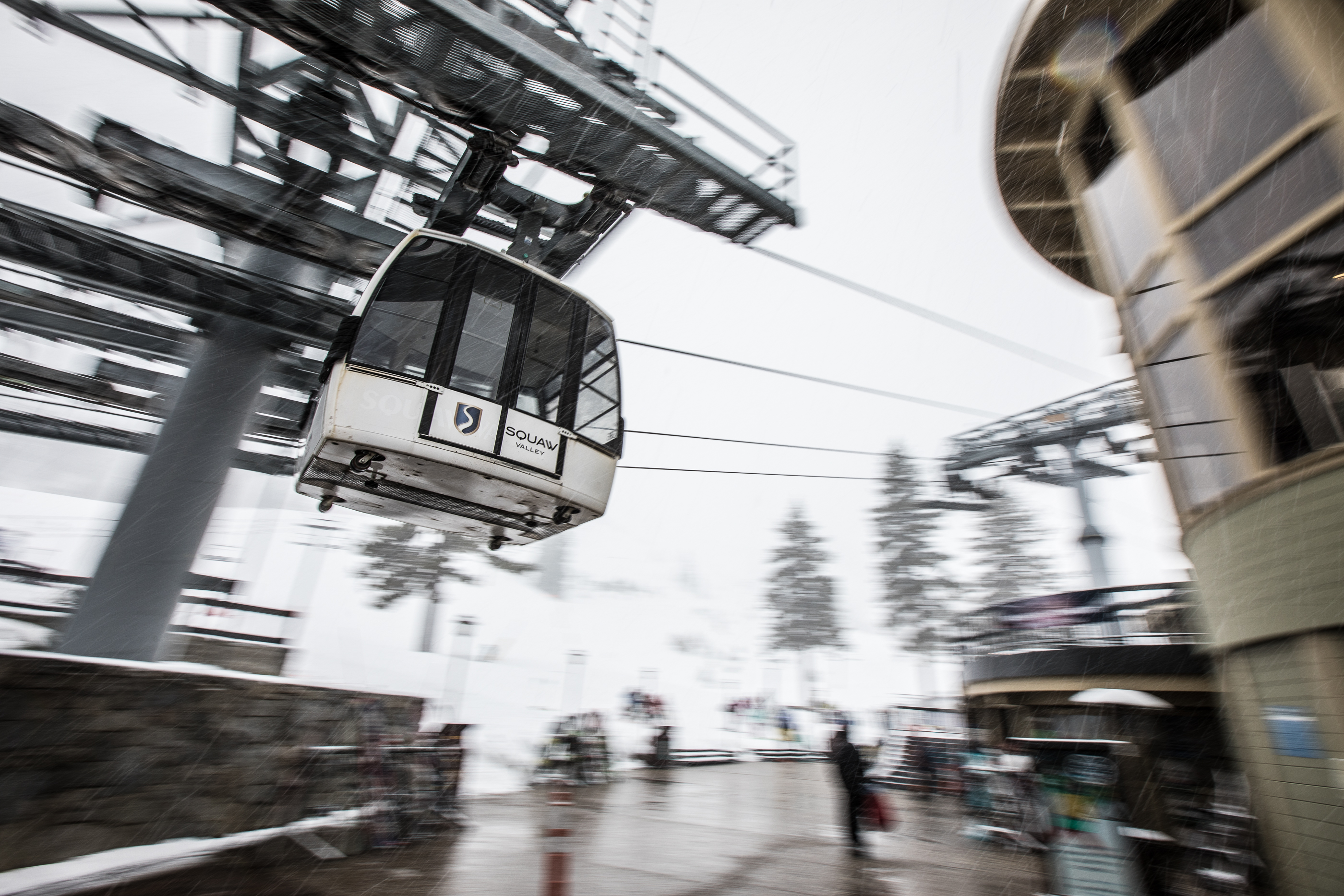 Some of the most stacked divisions for the Junior NASTAR Nationals slalom were in age groups 10-11 and 12-13 and for the women, ages 8-9 and 12-13.
Eleven-year-old Tyler Superczynski is from Sykesville, Maryland and won the boy's age 10-11 slalom race. He came to Nationals with his entire family and even brought some extended family, all of whom raced in the Family Race taking home a third place team medal, only seconds behind the Blount Family and the Kitt Family.
Go here to view the full Slalom Junior Race Results
"For us, [ski racing] is a unique sport, everybody plays football, and we're out in the rain when everybody is inside watching TV," said Tyler. "I also get to travel to Squaw which is awesome. I think I've been doing pretty well all week."
The Superczynski family made their mark at NASTAR Nationals with seven family members participating on Team Super, including their grandfather and aunt who both became involved with an interest to see what all the ski racing fuss was about. Matthew Superczynski even grabbed the gold in the Men's 40-44 silver division.
The powerful Blount Family, whom you might remember from the Runs For Research project young Chloe and Cami tackled early this NASTAR season, placed second with a team score only .23 point ahead of Team Super.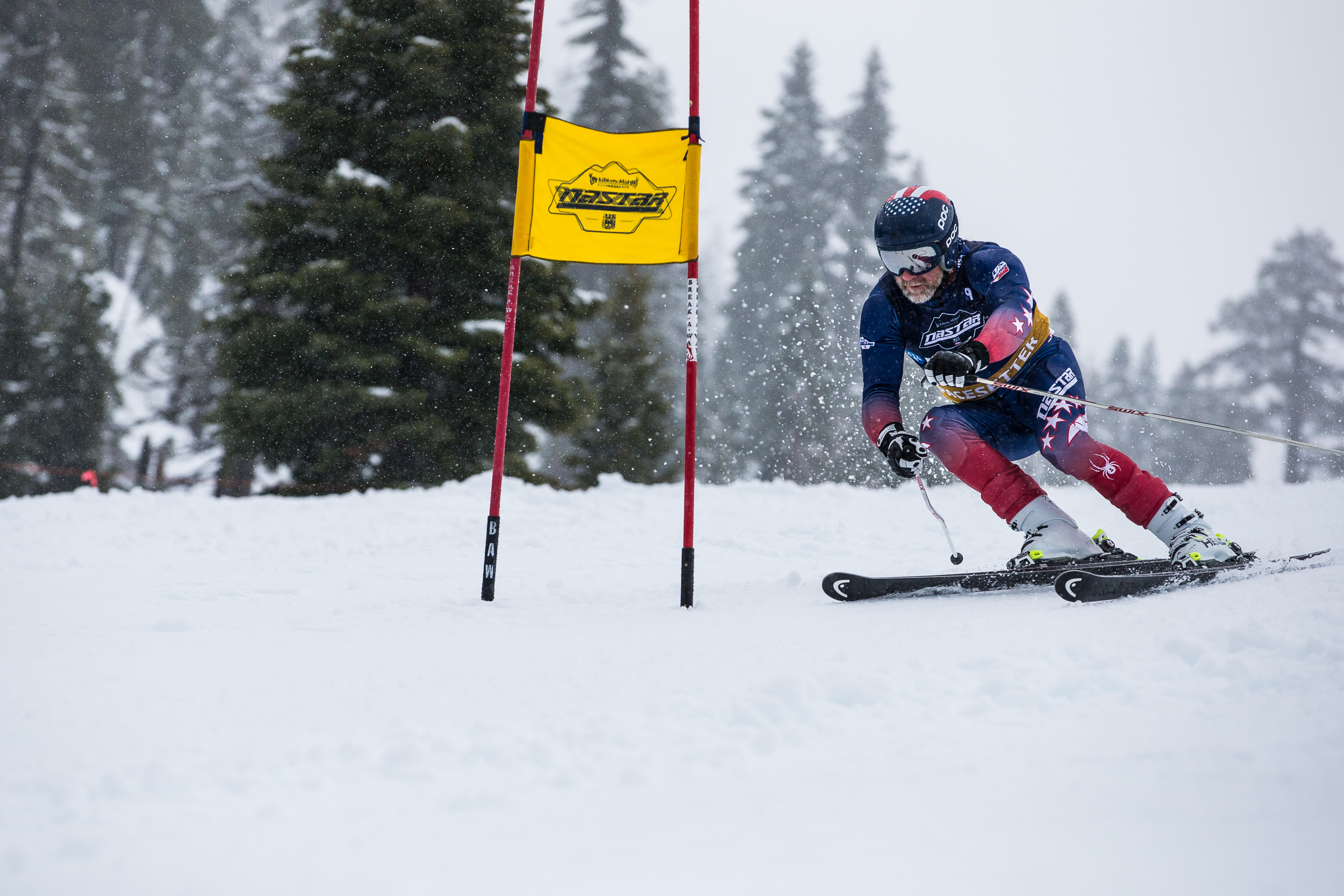 The legendary AJ Kitt and his family had a memorable first place finish in the Family Race with all three of Amy and A.J.'s triplets jumping into the course to show off a taste of their Olympic father's blood.
Go here to view the full Family Team Results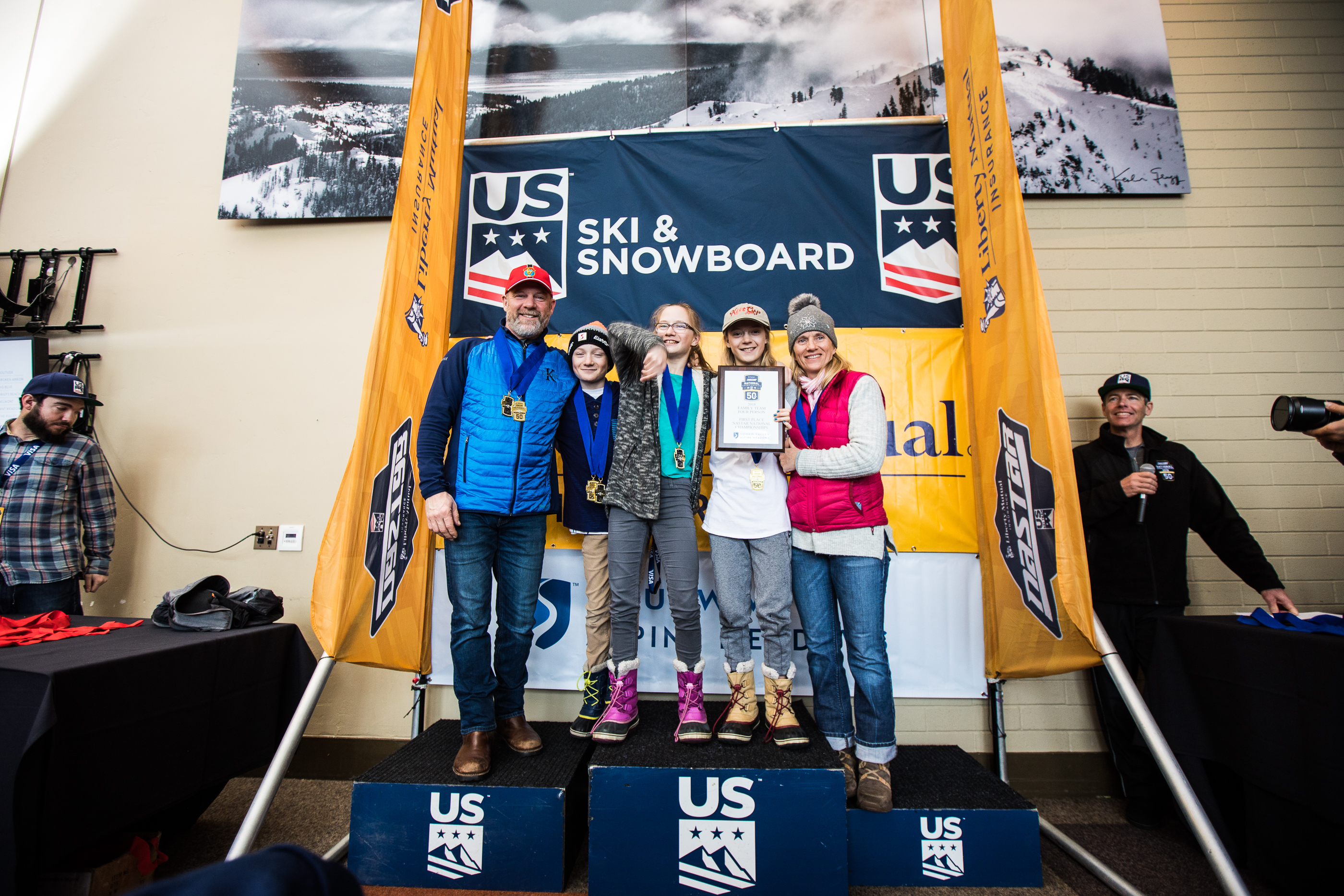 A notable race was performed by Rob Dexter from West Hartford, Connecticut who competed in the age 65-69 group and took home first in the slalom leading by 5.67 seconds.
Nancy Simpson from Wisconsin competed in the Silver division for the ladies 60-64 age division grabbing a gold medal by the end of the day. She and her fiancé Jedd Owen are the dynamic NASTAR duo, and if you do recall, Nancy holds the record for most NASTAR races in one season from back in 2015 totaling 1,359 runs.
Go here to view the full Slalom Adult Race Results
NASTAR National Championship Team Races