Runs4Research, Using NASTAR for Cancer Research
10.16.2017 |Megan Ganim

When Cami's and Chloe's elementary school substitute teacher, Mr. Bob, died of cancer at age 72 and then shortly after his wife was diagnosed with cancer, the sisters weren't going to sit back and sulk. But first, let's rewind back the clock to a few years prior. Today, Cami and Chloe Blount, daughters to Jim and Jen Blount, are nine and seven years old and have the drive and spunk of grown adults with a lot of giggles. The Blount family, who live in the Boston area, had these girls on skis before they could walk starting them out at Wachusett Mountain in Massachusetts where Cami had just started her first year on the ski team. When Cami was training, Jim and Jen took Chloe down the local NASTAR course and started their own little race program for her with the NASTAR gates.
That's where it all started for the Blount family. They qualified for the regional championships in Okemo that year, showed up ready to race and left as the proud new owners of a cabin at Okemo Mountain Resort in Ludlow, Vermont.  For the last three years, the Blounts head up to Okemo for the weekend where both Cami and Chloe race for the Okemo Mountain Competitions Center as U10's (Chloe's speed and determination allowed her to get bumped up a division so she's now racing against her sister).
Three years ago, Jim assumed the role of "Mr. NASTAR" and runs the NASTAR program at Okemo and helps with everything from pacesetting, timing and troubleshooting.
"As I'm running the course, families will come with really young kids like Cami and Chloe were when we got them skiing," said Jim, "I'll see a sparkle in their eye and they get so excited about NASTAR and then they come back for the second time and say 'oh I want to run that again', it's great and truly launches people into the core of what's so important about racing."
When the girls are done training, they'll meet up at the NASTAR course with their family. Jen, who's a coach at Okemo, is incredibly proud of her daughters and their involvement with NASTAR and the Okemo racing program.
"They got into [NASTAR] very naturally and so we started to get into it as a family and we joined the NASTAR races and then fell in love with Okemo," said Jen. "It's a family thing and since we've been here we've been lucky enough to host regionals and we've participated in three nationals and we just bought tickets for this year's National Championship at Squaw Valley in the spring."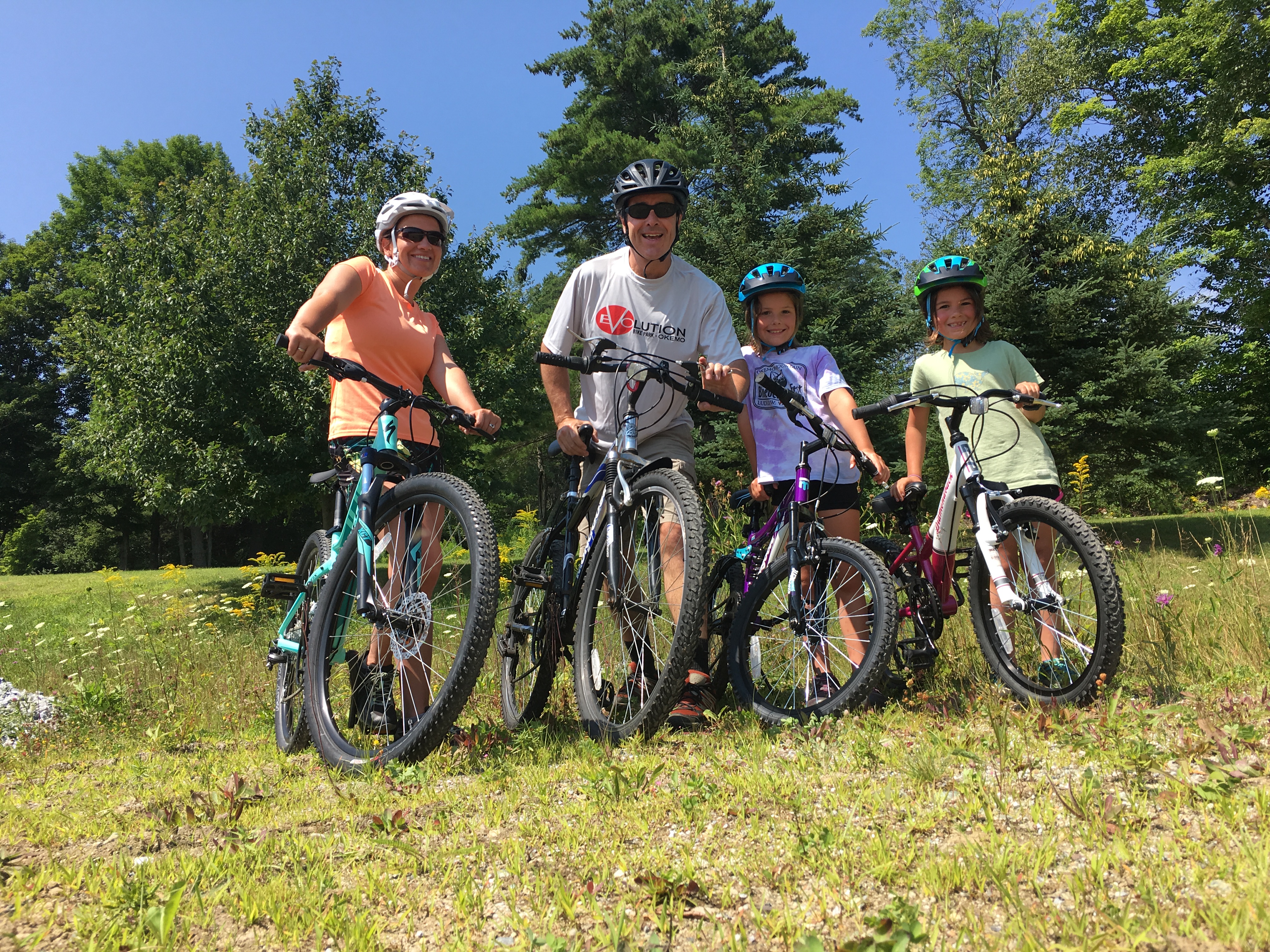 A skier family at heart, it makes sense that Cami and Chloe decided to lean on their local NASTAR program to support their idea of hosting a fundraiser to raise money for cancer research after the passing of their substitute teacher Mr. Bob. They're calling the fundraiser Runs4Research and it will be set up in a similar fashion to the popular "walk-a-thon" format.
"Mr. Bob was a really nice teacher who was always smiling and he made learning fun," stated Cami and Chloe in a flyer they passed out to local businesses to raise awareness for the fundraiser. "When we made a mistake, Mr. Bob would say 'that's okay to make a mistake, that's how we learn'. We miss him a lot and we want to do something that will help people who have cancer get better."
Utilizing the Dana-Farber Cancer Institute supported by the Jimmy Fund as a platform to collect donations and Okemo's NASTAR course to make laps on, the girls are already seeking sponsors to make pledges on how many runs they can make in a single day. Taking place winter 2018, the event will be open to skiers and snowboarders alike. All participants are asked to find sponsors and spend as much of the day as they can on the NASTAR course. The girls have a silent auction and raffle with food and drinks to encourage supporters to swing by and donate to their cause. All sponsorship dollars and proceeds from donations will go directly to the Dana-Farber Cancer Institute and the Jimmy Fund.
"Last winter when Cami lost her teacher to cancer and was working through a lot of grief she asked 'why can't the doctors help with cancer?'" explained Jim. "It was an innocent question from an eight-year-old, resulting in a heartbreaking discussion, but resulted in the possibility of a fantastic outcome."
And a fantastic outcome it will be. "The whole idea was to help people not have cancer anymore," said Cami. Working alongside Okemo Mountain Resort and utilizing NASTAR to make a difference, the Blount family sets a wonderful example of how to make a positive difference in the ski community. To join a team or simply to donate, visit Runs4Research.