Lou Batori Award
05.01.2019 | Bill Madsen

The Lou Batori award is presented each year at the National Championships to the most veteran racer.
George Stark was the recipient of the award at the 2019 Liberty Mutual Insurance NASTAR National Championships. George won the Gold Division in the 85-89 age group.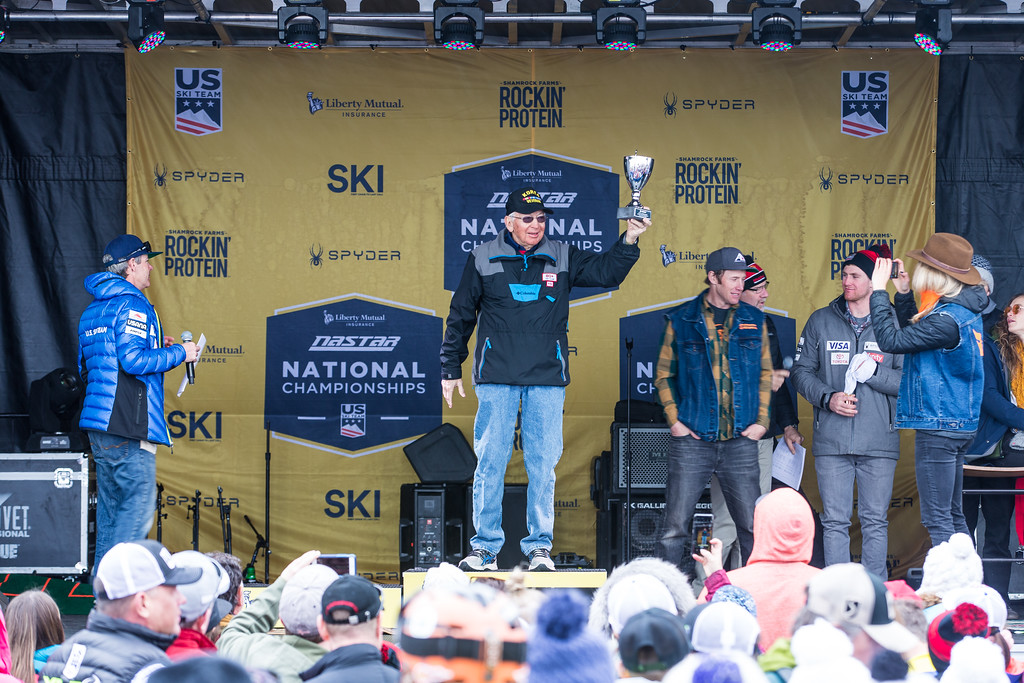 Lou started competing with NASTAR early on and with each new decade, after he turned 80 years old, Lou would petition to create new age groups. In the past, NASTAR age categories only when up to 80 plus, but Lou would ask to have a new age group added as he aged.
"When Lou turned 85, he called me and said that we should create another age group for 85+ racers. He said that it was difficult for him to compete against the 80 year-old kids" said Director of NASTAR, Bill Madsen.  "I was happy to abide. When Lou turned 90, he called again asking to create another age category and again when he reached 95 and then 100. When Lou celebrated his 105th birthday, my phone rang again. He was always such a gentleman and so friendly. It was a pleasure to have him involved with the NASTAR program."
Lou had three rules that he followed to explain his longevity in the sport of alpine racing:
Marry a great woman
Only drink the best alcohol
Pick your parents very carefully
Lou was a Hungarian Immigrant with a degree from Massachusetts Institution of Technology (MIT), he learned to ski very early on using a pair of wooden skis with leather straps as bindings.
Daron Rahlves with Lou Batori at the Crystal Mountain, MI
At the 2018 Liberty Mutual Insurance NASTAR Nationals, the NASTAR staff awarded the most veteran competitor of the race, Gilbert Fujimoto, with the first annual Lou Batori award. Although Fujimoto explained that he laughed when he read 'most veteran' on his trophy.
"I guess that's what they like to say instead of the oldest racer," said Fujimoto. "I don't feel very old I must admit."