Chasing the World Cup After College
08.07.2017 | Ski Racing Staff

For many, NASTAR is the gateway into a much different world of club ski racing, racing in high school, you name it. What happens when you've made it all the way to college racing and now you're done. What's next? Skiing in college can be a daunting task. The schedule for an NCAA athlete is hectic and skiers must be capable of balancing classes, training and workouts. Although many collegiate racers are content to consider their careers accomplished after an appearance at NCAA Championships, a select few continue to pursue the ultimate goal of competing on the World Cup level.
It is becoming more common for athletes to use college as a stepping stone to bigger things. One feeling that many of these athletes have in common is the fact that they all knew that college would not mark the end of their careers.
David Chodounsky is perhaps the most successful American athlete to have taken this path. He graduated from Dartmouth in 2008 with a degree in engineering and earth sciences and easily could have sought out a traditional job and not taken the financial hit that coincides with the sport of skiing. As he says, "If it was about the money, it probably would have been a different story."
Chodounsky arrived in Hanover, N.H., after taking one post-graduate year, and he certainly did not consider himself to be the best on the ski team. Dartmouth's team that year was quite strong and he knew he would have to work hard for a consistent spot on the carnival squad. His results in his freshman year were nothing short of amazing. Chodounsky rarely finished outside the top 10, and he garnered multiple podium finishes in each event. He also won the NCAA slalom title in his rookie season.
He went on to podium at NCAA championships three times and helped Dartmouth win a national championship in 2007. Although he has competed mostly as a slalom skier on the World Cup, he recently secured his career-best GS result at the 2017 World Championships, skiing from bib 30 into an 11th-place finish.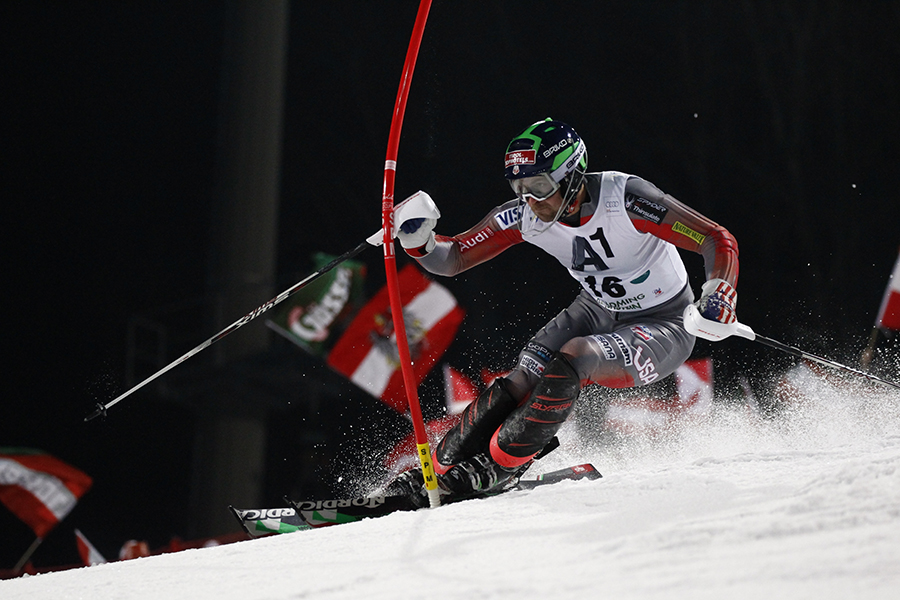 "I definitely lucked out for sure by making [college] work, and I am really happy it worked out that way as well because I had a blast in college. I ended up skiing better and better. …. Once I graduated, I was skiing really fast so I saw my opportunity and there was an opening so that if I wanted I could continue skiing," Chodounsky reflects.
He admits that his college career was a success and believes that taking the path through college is a viable option for athletes looking to make the World Cup.
"I think it is the way it kind of should be done," Chodounsky says. "From my own experience, I went to college, I wasn't skiing that fast, I had dreams to go to the World Cup and the Olympics and everything but I wasn't fast enough. I wasn't big enough and through college I matured physically and mentally and I used those early 20s to get better and better and so when I exited college I felt that I was finally ready to compete [internationally]."
Some athletes are rather young when they finish high school and they are able to take a year or two in a post-graduate program, but prolonging that time period isn't the best option in Chodounsky's opinion. He believes athletes could better use that time to get an education and ski for a college team while they work towards the World Cup.
Similar to Chodounsky, former University of Vermont (UVM) Catamount Tim Kelley used college to develop as a competitor, although it was at a different stage in his career. Kelley had spent six seasons on the U.S. Ski Team before he decided to attend UVM. He underwent back surgery the just before he was cut from the U.S. Team but was intent on making it back to the World Cup no matter what it took. At the time, he decided his best option was to go to school.
"My ultimate goal was to race World Cups, and I was just looking [for] the best program for me," Kelley says. "I just thought that college offered so much with a high-level training group, education and also being in a team atmosphere that would help the consistency of my skiing. It was a really conscious decision to use college as a tool to make it back to the World Cup."
Not only was going to college the best option, but it was also cheaper than the alternative of self-funding a full-time ski career.
Kelley also praises his collegiate coach Bill Reichelt, noting that his former coach and current colleague truly cares about both the aspirations of the UVM Ski Team and the development of the individual athlete. Athletes at UVM commonly skip carnival races in order to pursue other goals. For instance, Laurence St. Germain is currently a sophomore at UVM who has only competed in half of the collegiate races so she can also participate in World Cup and NorAm competitions with the Canadian national team.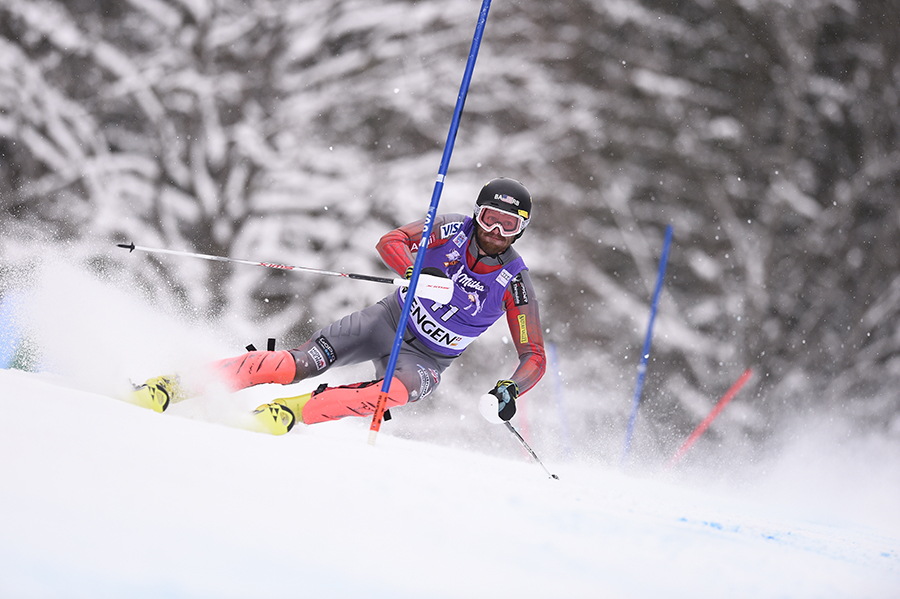 "He really cares about you as an athlete developing beyond college. He wants to see people go on and race World Cups," Kelley says of Reichelt.
It is, of course, a symbiotic relationship. By recruiting athletes who have goals beyond college, Reichelt can be sure that they will continue to work as hard as possible throughout their four years, and the athletes can ski at the highest level possible.
After he left UVM, Kelley requalified for the U.S. Ski Team and eventually placed 12th in the Wengen World Cup slalom, the best finish of his career. After a fourth back surgery this past summer, he ultimately had to make the tough decision to retire as an athlete.
"I think last year was my best year ever, just based off of my World Cup results," he says.
Kelley believes that skiing through college certainly helped his development. Prior to UVM he had years that he was skiing fast but not finishing. While skiing in college, he learned how to finish and be more consistent since that's a priority for team scoring.
Kate Ryley is another former UVM skier who competed for one season past her graduation in 2014. Ryley chose UVM after failing to make Canadian Ski Team criteria for the 2011 season, and it was the decision between ending her career at that time and racing in college. It helped that Ryley's sister, Meg, had been a Catamount as well and assured her that her World Cup aspirations did not need to fall by the wayside when she went to school.
Ryley went on to be one of the best skiers in the history of UVM Skiing, winning 14 EISA giant slaloms and six slaloms and also amassing 36 podium finishes. With so much success on the collegiate circuit, she decided to pursue one year beyond graduation.
"UVM attracts people who know it isn't the end, and they take pride in setting goals that are both on the collegiate level and beyond," Ryley notes.
Unfortunately, Ryley didn't secure the results she was hoping for in her season after graduation. She competed on the NorAm circuit where she finished seventh in the slalom rankings and 26th in the giant slalom standings, well away from a World Cup starting spot. At that point, Ryley assessed that she was facing another two-year commitment to truly make ski racing a career, and she decided to pursue another path.
One of the more recent college graduates continuing to chase down the dream is Hig Roberts, a 2014 graduate of Middlebury College. Roberts felt he was close to making the U.S. Ski Team prior to attending Middlebury, but his family puts a high priority on education. After one post-graduate year, he started school, but unlike others who move on after college, his high aspirations never diminished.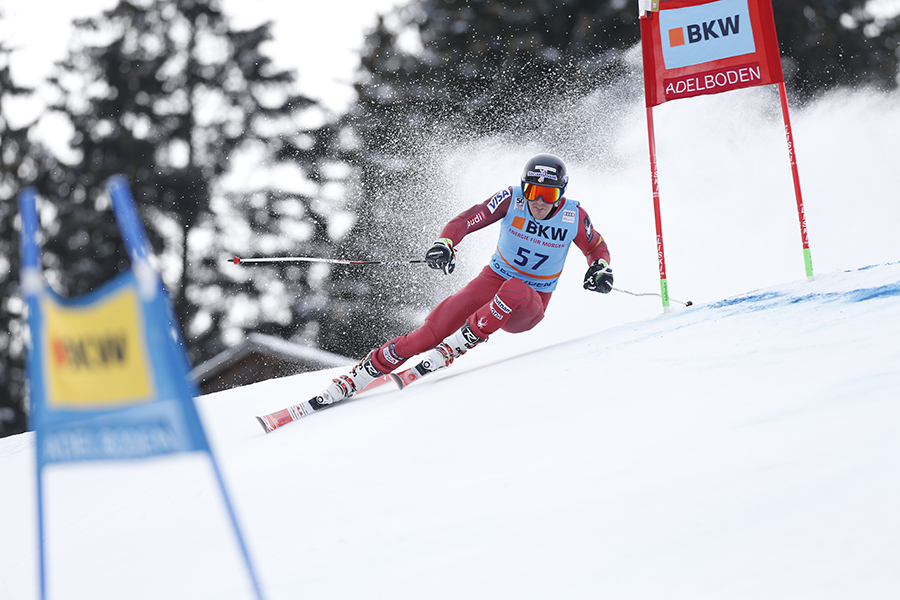 Roberts knew college didn't necessarily have to be the end. He looked up to Chodounsky when he was younger, and he would take the same path. Roberts hopes that he can show younger athletes that skiing in college can be a stepping-stone to greater things.
"It was kind of right when I went to college, with my class of Jonathan Nordbotten, Tim Kelley, Robby Kelley right ahead of me and Rob Cone started Middlebury with me, and the college option really started to take off. Obviously David Chodounsky is a pioneer of that, he was quite honestly one of my biggest role models growing up," Roberts admits.
College posed many new challenges, the biggest of which was the decreased volume of skiing with which college skiers have to deal. Roberts had to learn how to make every single moment count when he was skiing, a sentiment that was reiterated by Chodounsky, Kelley and Ryley.
Roberts had plenty of other things to focus on at Middlebury, but his desire to make the U.S. Ski Team was the strongest pull. He was adamant that he was not just skiing in the six EISA carnivals and NCAA Championships each season. The work that he needed to put in to make sure he got the necessary training wasn't insignificant, but the responsibility only drove him harder.
"I think the biggest thing that college did for me in terms of my ski development was that I had to be a lot more deliberate and a lot more intentional in everything that I did because I didn't have as much time to focus on everything," he notes.
Nearly all athletes who make strides outside of the collegiate circuit note the intense focus that's necessary during limited training times. Roberts has heard similar statements from current Canadian World Cup skiers Erik Read and Trevor Philp.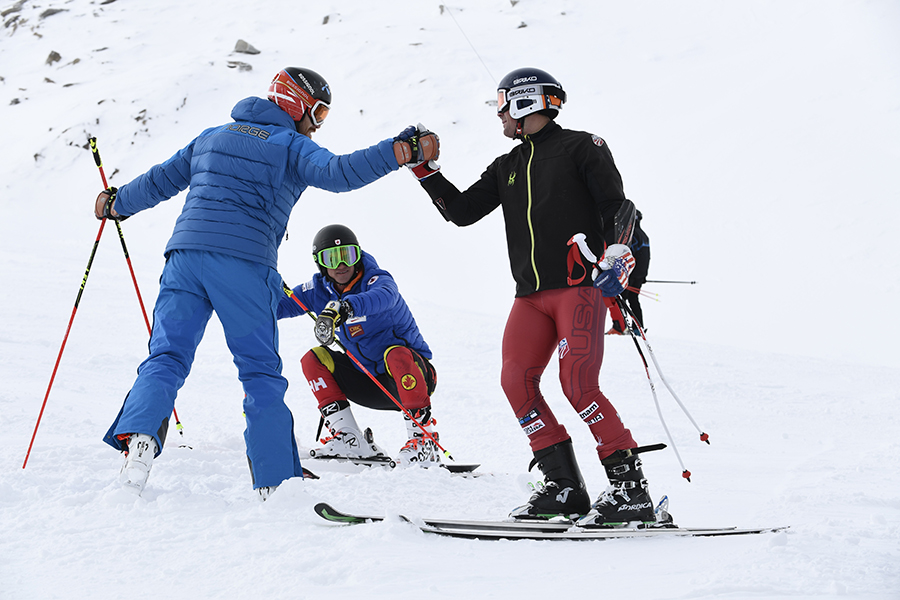 The path to the World Cup can take many variations, but an increasing number of people are including NCAA racing in theirs. Leif Kristian Haugen, a 2012 graduate of the University of Denver who skis for Norway, scored the result of his career with bronze medal in the World Championship giant slalom in St. Moritz, Switzerland.
Many people are deterred from continuing to race beyond college because of the financial toll the sport takes on individuals and families. Chodounsky said that even with his success he is still coming out of a hole he dug himself into early on. "It has to be something you're willing to do," Chodounsky concedes.
To read more articles like this one, visit Ski Racing Media's Premium page here.