NASTAR Nationals draws U.S. Ski Team Athletes
03.19.2017 | Megan Ganim

Liberty Mutual NASTAR National Championships and the U.S. Ski Team go hand in hand in many respects. This week, Ted Legity and U.S. Ski Team alumni will be heading directly from the Aspen World Cup Finals to Steamboat Springs, Colo., for NASTAR Nationals beginning on Thursday, March 23.
On top of U.S. Ski Team members and alumni, there are quite a few volunteer course crew workers from World Cup Finals in Aspen making their way over to Steamboat to be a part of the NASTAR events.
Among the pacesetting celebrities will be AJ Kitt, Casey Puckett, Marco Sullivan and Ted Ligety.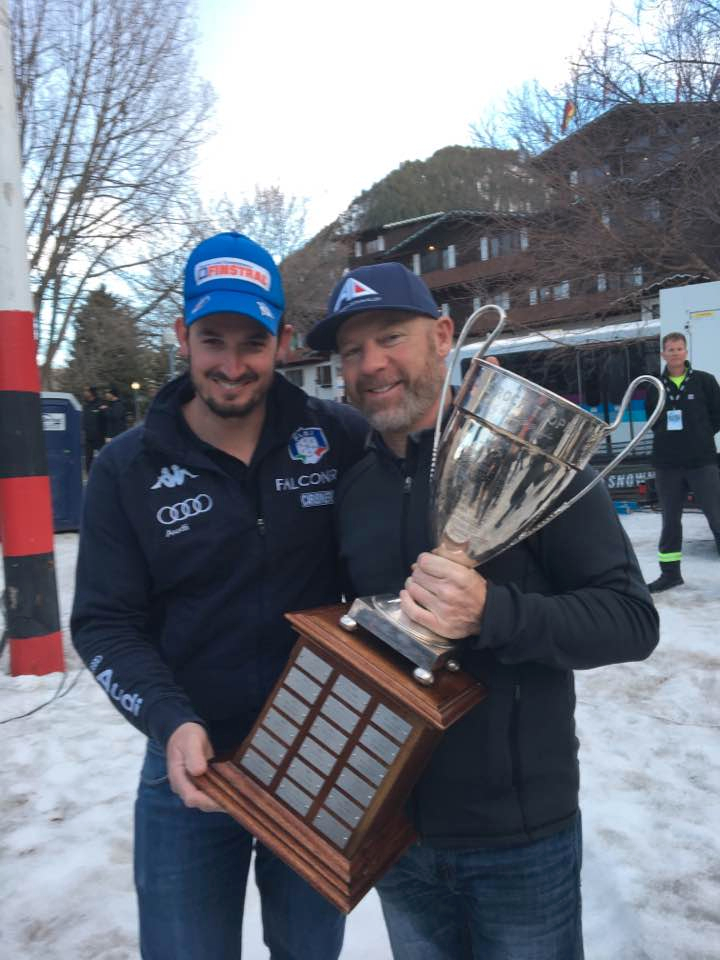 AJ Kitt
As a former World Cup racer, Kitt specialized in speed events such as downhill, super G and alpine combined before he retired in 1998.
"I've been involved in NASTAR since about 1974 when I was six years old," explained Kitt. "[NASTAR] was one of my first racing experiences, and it exposed me to the purely competitive side of the sport. Not only was I out there competing against other kids my age, but I was able to experience competing against myself run after run. It was contagious, and I never looked back. Heck, I'm still doing it. If I jump in a NASTAR course with my kids today, I will go back again and again to improve on my time."
NASTAR has kept Kitt's passion for racing alive, and he has inspired his kids to do the same through NASTAR. In Aspen last weekend, Kitt had the honor of awarding the Roche Cup to Dominik Paris, who won the men's downhill at the World Cup Finals. Kitt was awarded the Roche Cup two times back in the 1990s, and it hasn't been awarded to a downhiller since 1995. The award dates back to the founder, Andre Roche, who was instrumental in cutting the first trails at Aspen. He inspired the owners of the resort to cut a special trail to accommodate racing in order to bring attention to the mountain. This was the birth of the infamous trail, Ruthie's Run featuring the Aztec pitch.
Kitt and his kids will be racing at NASTAR Nationals this week.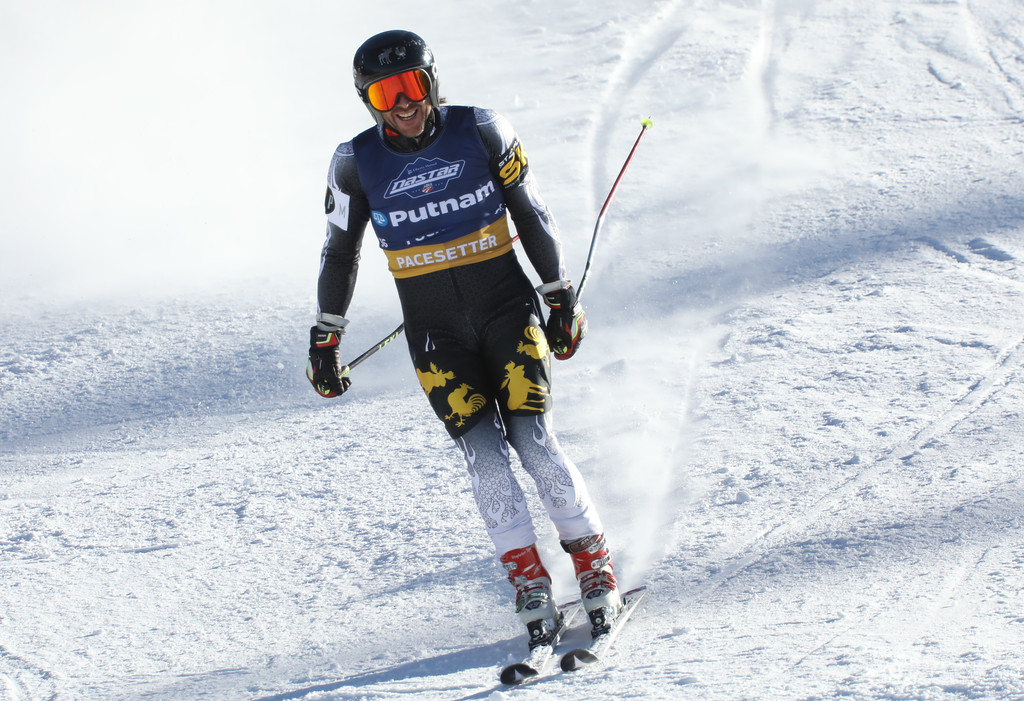 Casey Puckett
Puckett is a retired American alpine skier, whose career spanned from 1990 to 2002 until he picked up the freestyle discipline and ski cross, and won a gold medal in the X Games twice. He's a fiv-time Olympic team member and six-time national champion. As a Colorado native, he is a NASTAR Pacesetter to keep your eye on this year.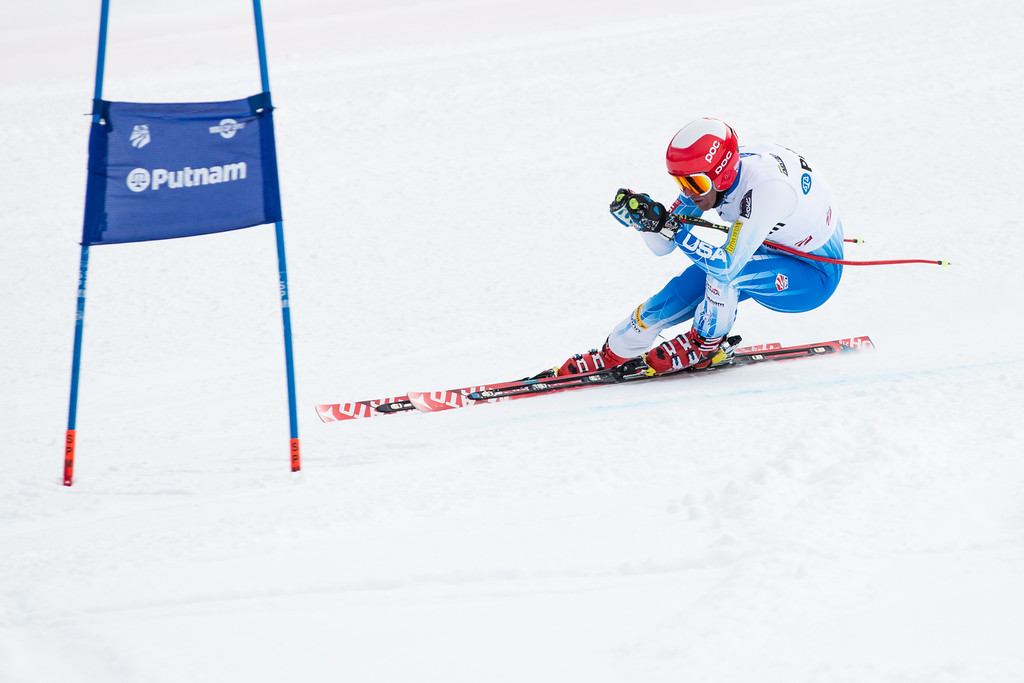 Marco Sullivan
Recently retired from the World Cup circuit, Sullivan competed primarily in speed disciplines.
"I have been fortunate enough to travel around to a handful of NASTAR events this winter, and I have been blown away by the passion for ski racing that is embodied by the entire NASTAR community," said the former American Downhiller. "From 5 year olds to 85 year olds, everyone is out on the course with a goal to have fun and improve their times. It is fun to watch."
Sullivan was in Aspen this week, forerunning the downhill, and then traveled back home to Lake Tahoe for a few days before heading out to Steamboat Springs, CO.
"At NASTAR Nationals in Steamboat, we will see the fastest NASTAR skiers from around the country get together and battle for medals and those precious bragging rights" explained Sullivan. "This grassroots skiing community loves to have fun racing through the gates, and I am proud to represent a small part of it by being a Pacesetter!"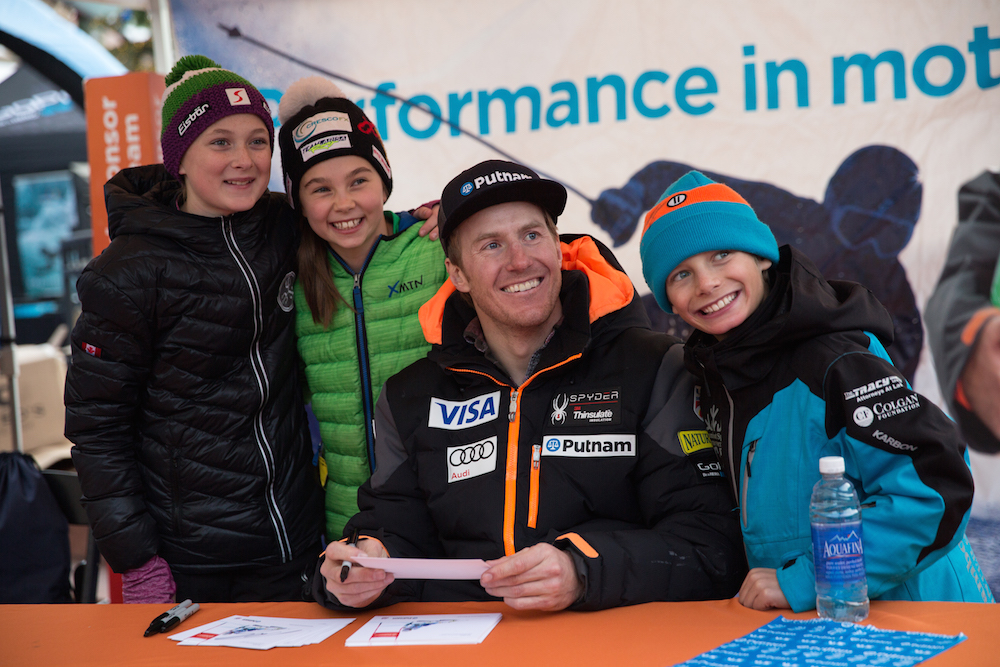 Ted Ligety
As the National NASTAR Pacesetter with a zero handicap, Ligety would not miss out on the opportunity to be at the National Championships this year. The current U.S Ski Team athlete is an Olympic gold medalist and five-time World Cup giant slalom champion. Because he's still recovering from back surgery, he won't be shredding gates this year, but he will be signing autographs from 6:00 p.m. to 8:00 p.m. at the Steamboat Base Club in Torian Plum Plaza.