Next Stop, Okemo Eastern Regional Championship
01.23.2017 | Ski Racing Staff

By Megan Ganim
Come one, come all. We can't believe that it's already the end of January. This season is flying by with so many great NASTAR accomplishments to rave about and even more events on the horizon for our NASTAR fans to get excited about. The Liberty Mutual Insurance NASTAR Eastern Championship will bring recreational racers together for a weekend of individual and team GS racing, live music, and celebrations.
Click Here to Register for the Event
On Friday, Jan. 27th at Okemo Mountain Resort in Ludlow, Vt., Eastern NASTAR fans will have the opportunity to ski with Olympian Marco Sullivan and Okemo's best pros at a series of race clinics. If you are a pre-registered racer, don't forget to pick up your race packet at the Okemo Competition center Friday afternoon between 12:00 p.m. - 5:00 p.m. or on Saturday morning before racing.
Saturday morning, the junior and adult races begin. Racers are permitted to take two runs. But fear not, only your best race-run handicap will count towards the award ceremonies that take place Saturday evening. The Eastern Regional Championship is also a qualifying race for the Liberty Mutual Insurance NASTAR National Championships at Steamboat, Colo. The top-three racers in each division will qualify to compete in Steamboat this year, March 23-26.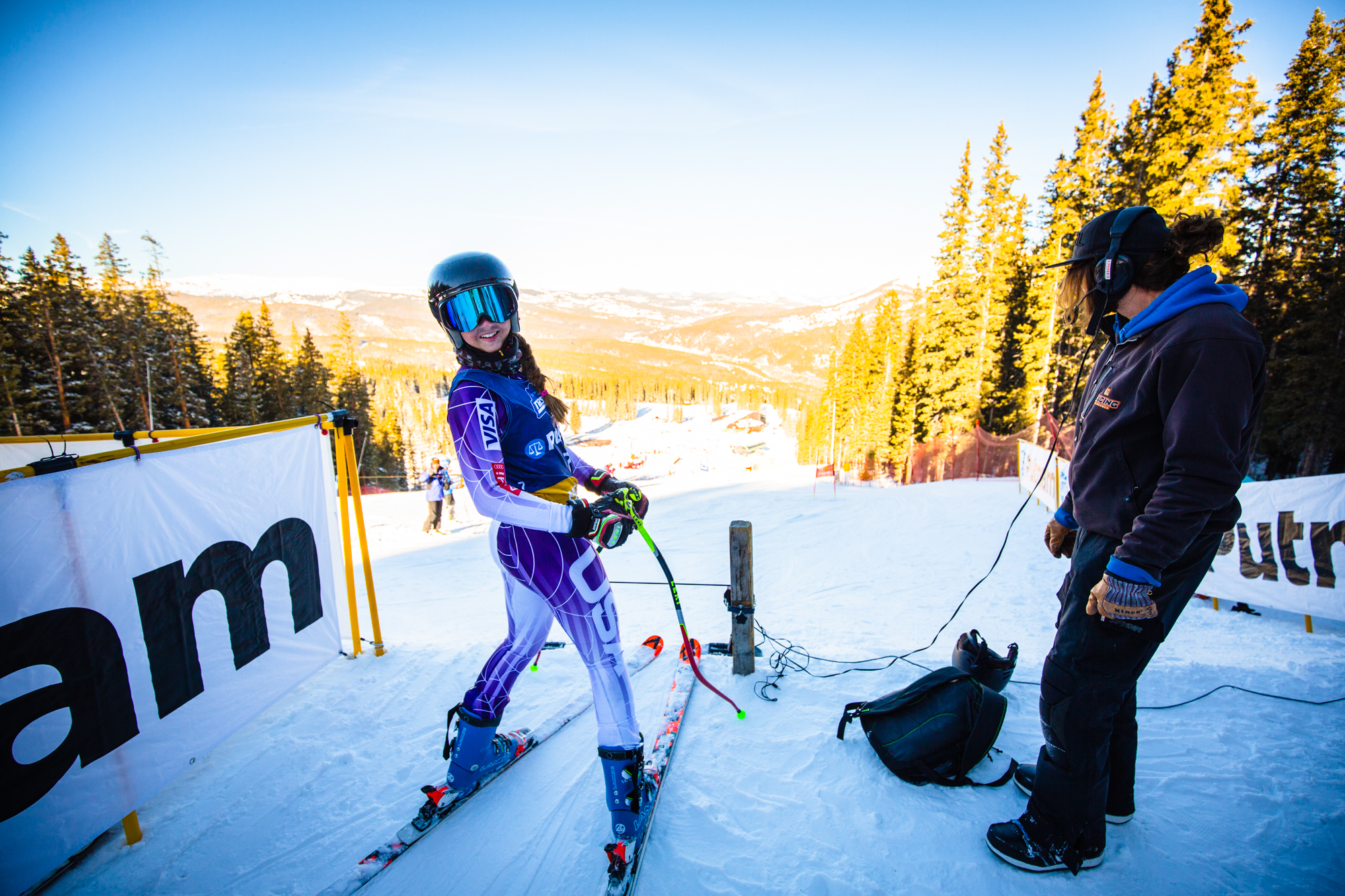 In addition to the opportunity to qualify for the Liberty Mutual Insurance NASTAR National Championships, Saturday's races determine who will compete in the NASTAR Race of Champions on Sunday. The winner of each age group, division and discipline are invited to compete in the lively and fun race.
"I really like the format of the Race of Champions because everyone has an opportunity to win the overall prize," said NASTAR Director Bill Madsen. "We have had five year olds win and 75 year olds win."
The format is set up in such a way that the first racer down the course climbs on top of the podium and each successive racer tries to knock him or her off the top step with a faster time. The fastest competitors race last. The person who remains on top of the podium at the end of the race is the overall champion.  
Sunday is the most  eventful day of them all. Not only does the Race of Champions take place, but NASTAR fans are also encouraged to assemble  teams with their friends and families. If you don't already have an idea of who you might want on your team, make some new friends on Saturday and get a group together! Teams can have up to six competitors each, and there will be separate races for family teams and teams of friends.  

The core spirit of NASTAR begins with an atmosphere where friends can come to have a good time and compete with each other on the slopes. If you haven't already done so, register for the Eastern Regional Championship here. We can't wait to see you out there!