Teams and Families Dominated Midwest Regional Championships
02.16.2018 |Nastar Editor

Midwest racers of all ages, family sizes and friend groups packed the Boyne Mountain Resort Civic Center lodge last weekend in preparation for the Liberty Mutual Insurance NASTAR Regional Championships. Groups started funneling into the Regional Championship registration room early on Friday morning to snag their bib and scope the competition. Many families and groups traveled between six and ten hours just to get to Boyne and that wasn't without mother nature adding the 'ole weather element to the package. Thankfully, the dedicated racers made it safely and quite a few put on a good show on Saturday and Sunday.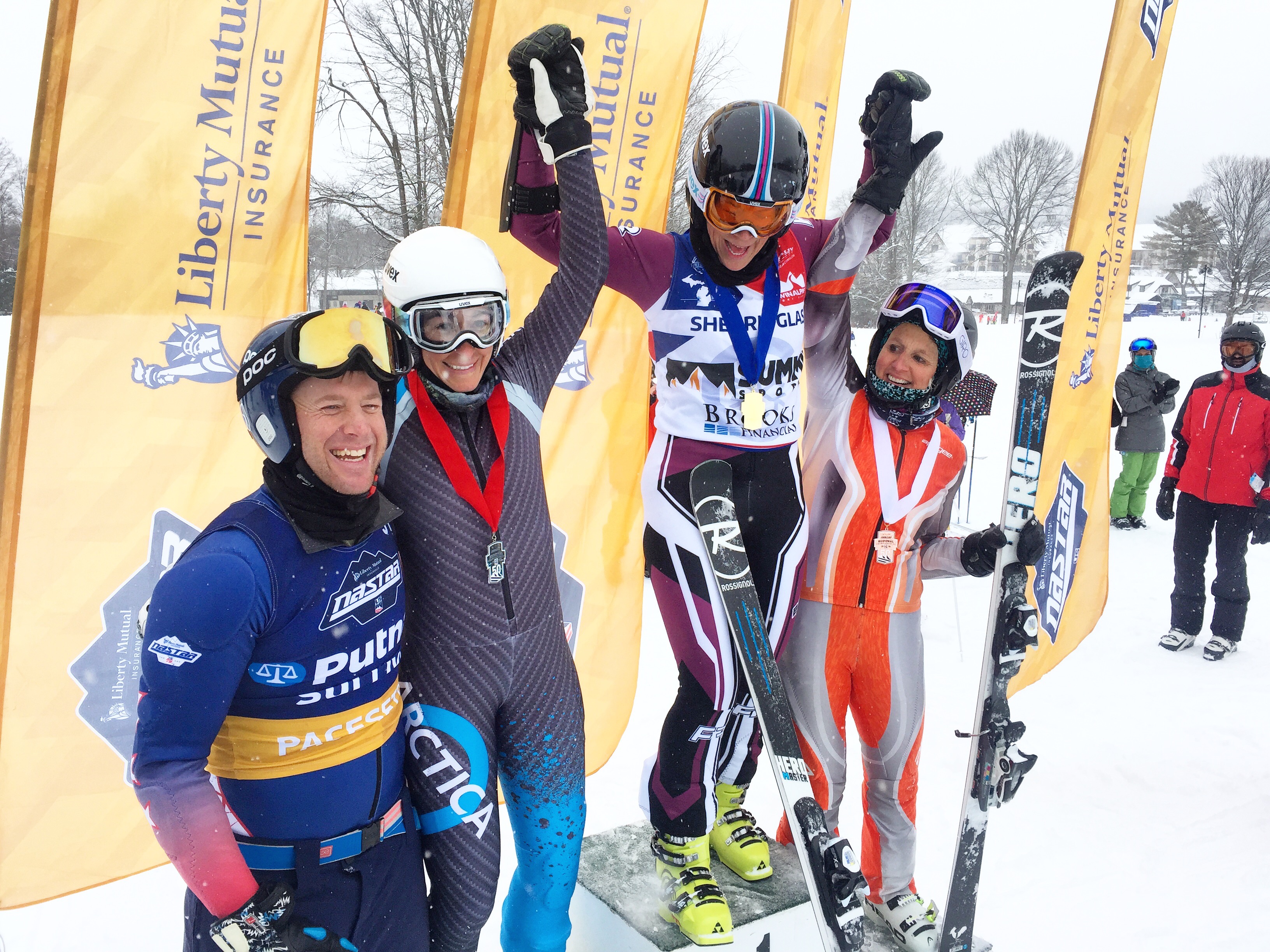 As many know, the Midwest is not filled with bulked up Colorado Mountains, but we must say, Boyne Mountain Resort holds its own. With 12 lifts and 415 acres of terrain and some of the best restaurant, bar and snack options that we've come across in a while, this little mountain flexes its muscles to the rest 'em. To top it off, Boyne Mountain might just have one of the best NASTAR courses in the nation. With varying course terrain, plenty of length for a nice long set, and a finish arena that allows for non-skiers to walk right up to the bottom to cheer their friends on, Boyne knows how to do NASTAR right.
Saturday provided beautiful sunny skies and lots of smiles on the faces of racers who traveled near and far to compete. Racers loaded up the highspeed six-pack chair and when they got to the top, the NASTAR course was to the immediate right making it easy for spectators and racers alike to access it. The junior racers loaded the lift to get the race by 10 a.m. while the adult racers didn't start racing until 1:00 p.m. in the afternoon. Both Junior and Adult racers competed for a spot in the Race of Champions on Sunday and fought for the gold in order to qualify for Liberty Mutual Insurance NASTAR Nationals at Squaw Valley.
To view the Junior Results, click here
To view the Adult Race Results, click here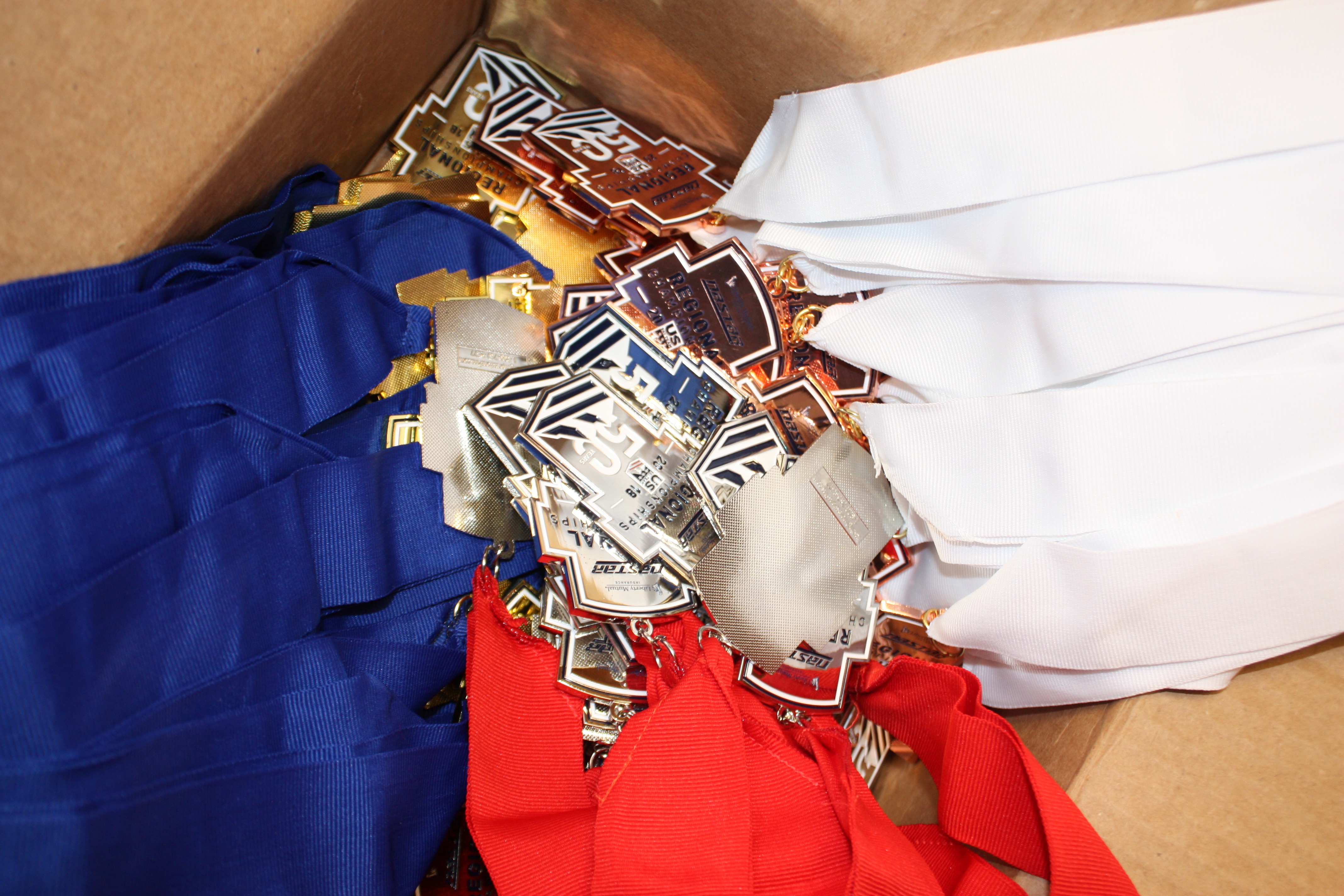 On Saturday night, a band played live music and the awards reception began. The room was filled brim to brim with athletes, parents, kids, and their friends eager to get their podium medals from National Pacesetter and four-time Olympian, Marco Sullivan. Marco handed out medals to every single person who had the opportunity to stand on the podium, shook hands, and snapped pictures.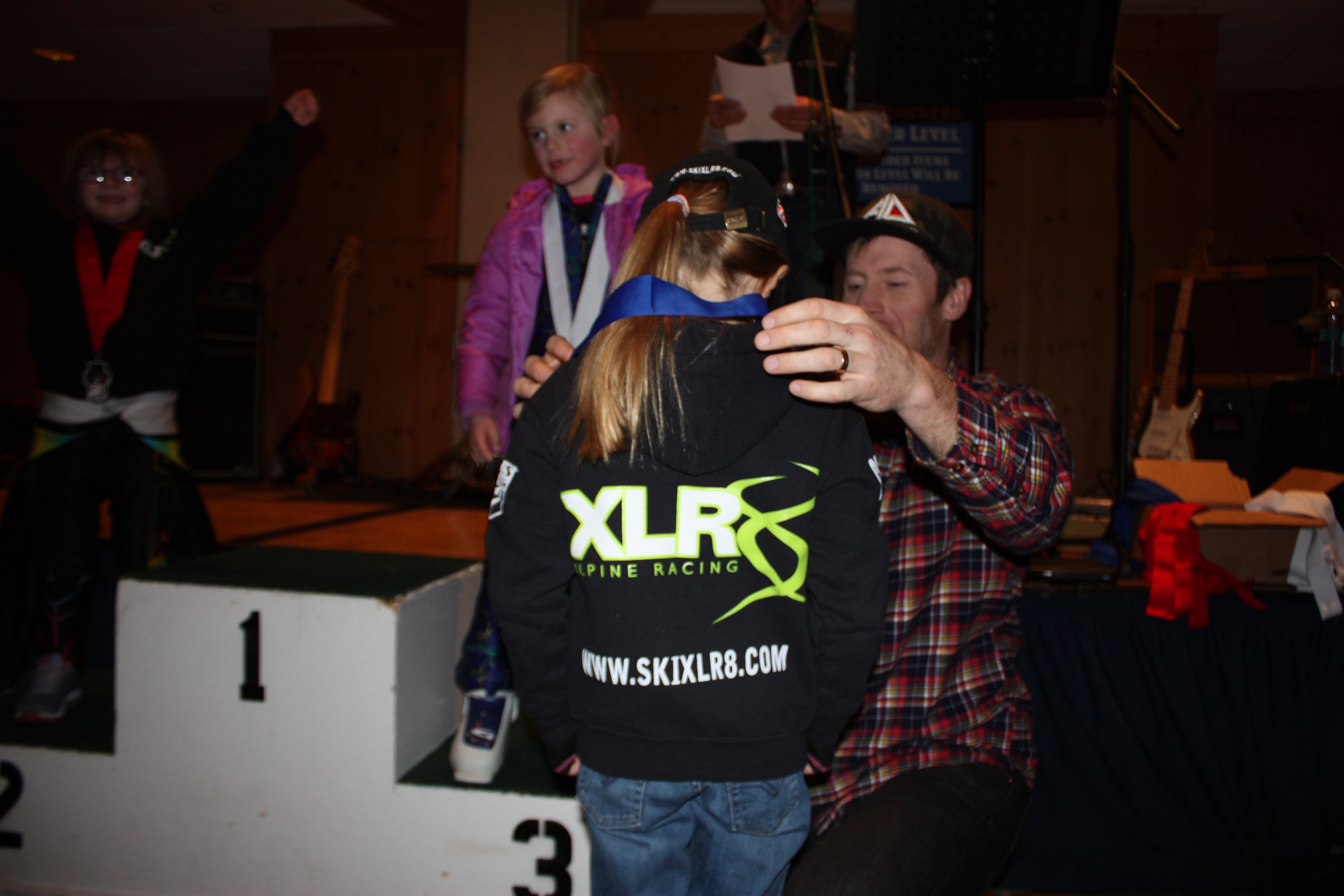 Sunday morning the weather was a bit more chilly and overcast but that didn't stop any NASTAR Race of Champion participants from pushing into their boots and slipping on their race suits to get themselves down one of the best NASTAR courses in the nation. Each person who won their age, gender and ability group was invited to compete in the Race of Champions.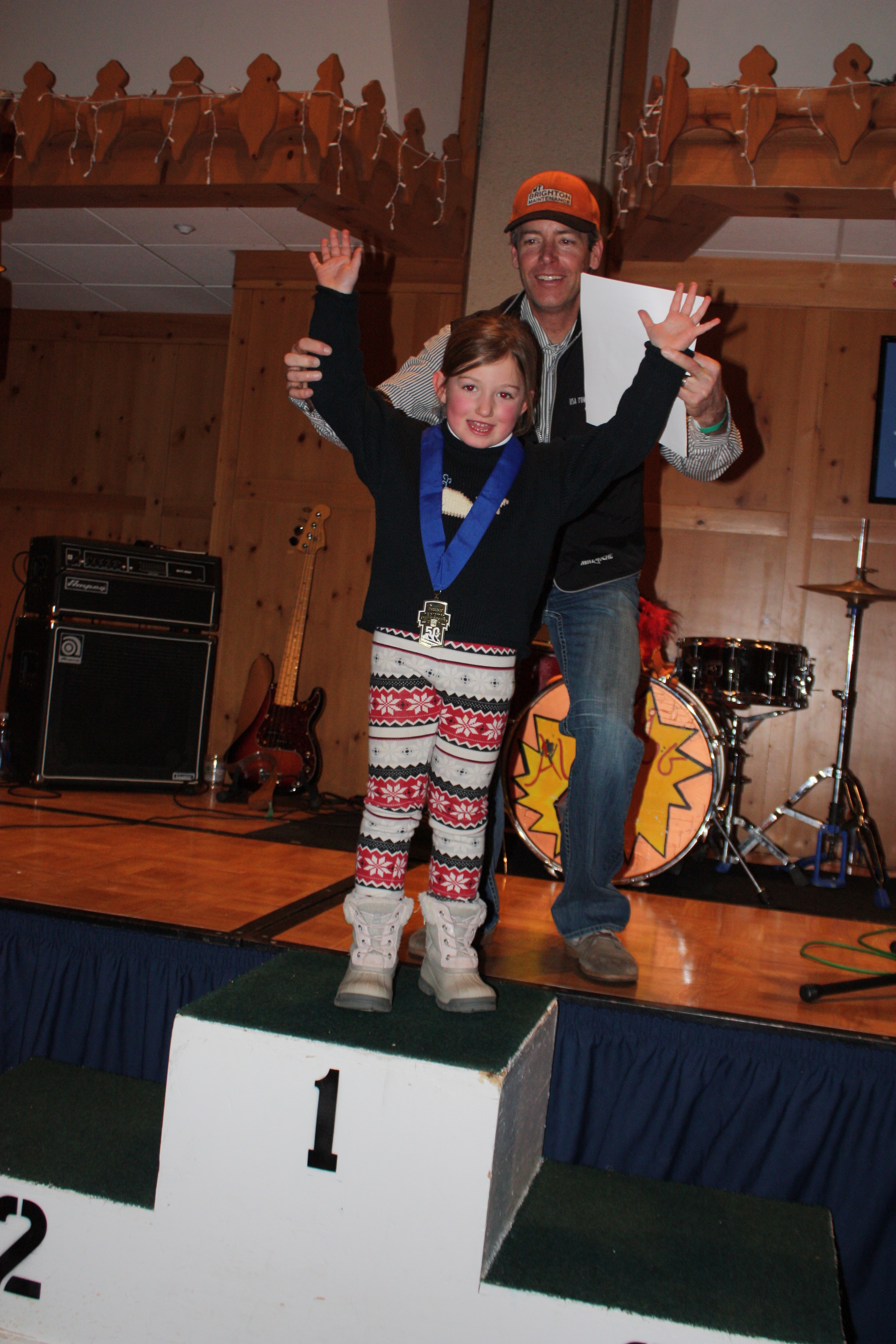 For the ladies, Sherrie Glas (50-54 Platinum Division) of Mattawan Michigan was racing hot all weekend and grabbed the fastest raw time down the Race of Champions course. Yet the beauty of the Race of Champions falls in place when the podium winners snag spots based on their adjusted times according to their handicaps. The female podium was represented well by young female racers ages six to 13. June Lancaster (6 to 7 Silver Division) of Ann Arbor, Michigan placed first with an adjusted time of 24.45. Charlotte Smiggen (10-12 Silver Division) was nipping at June's heels with an adjusted time of 25.01 landing her a silver medal. Mia Munn of Cincinnati, Ohio (12 to 13 Bronze Division) placed third with an adjusted time of 25.13.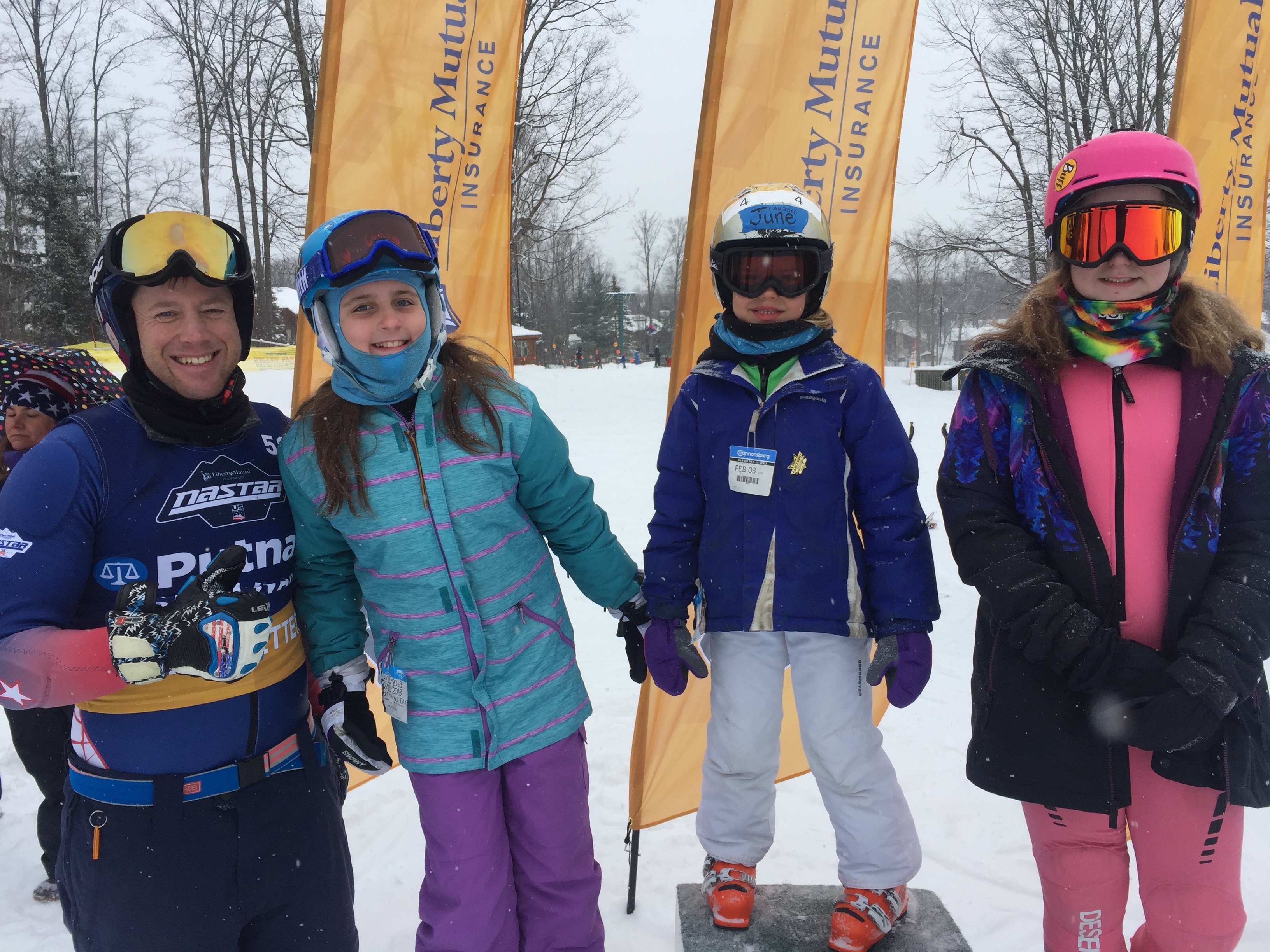 On the men's side of the Race of Champions, the podium was a bit older than the female podium finishers. George Janes of Haslett, Michigan (75-79 Platinum) finished first with an adjusted time of 24.94 while Rod Danko of Lakeland, Michigan (50-54 Bronze Division) was only .01 seconds off George's adjusted time in second place. Ryan Danko of Lakeland, Michigan (21-29 Silver Division) grabbed the bronze medal for the weekend.
For the full Race of Champions results, click here.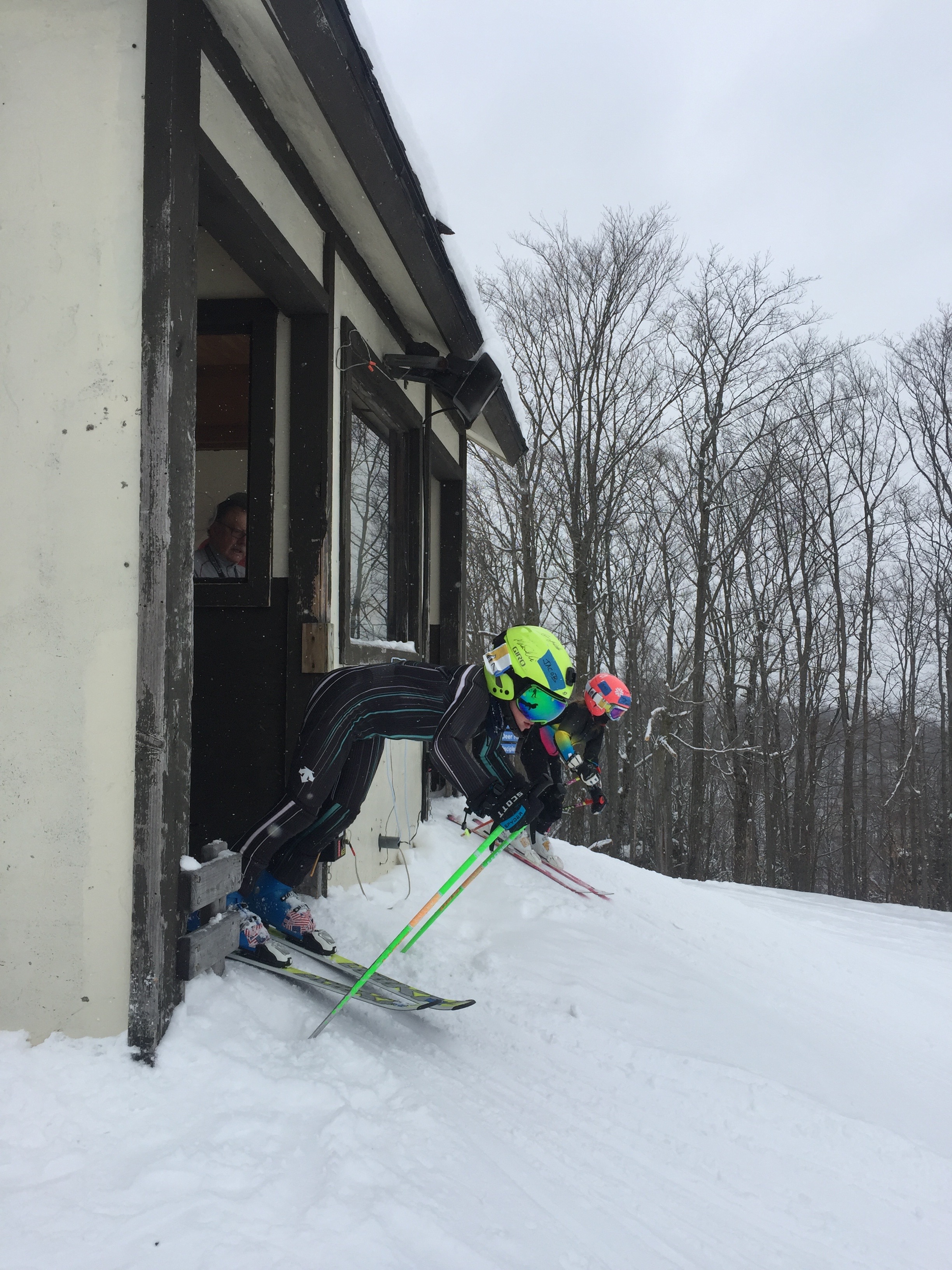 The Muller Family took home the first place medal on Sunday with family members Luka, leo and Frankl making up their three man team. The Lovejoys were a close second, followed by the Steinhiber Family. These teams were passionate about racing and ready to take on the competition.
For the full Family Race results, click here.
The XLR8 Ski Team, based out of Mount Brighton, Michigan brought a large group of their racers to the Midwest Regional Championships. All of the friends teams were stacked, but the kids from Team XLR8 were able to use their age and speed to their advantage to take first place in the Friends Race ahead of veteran racers that showed a lot of speed. Right behind them was the competitive Blazin' Buffalos who all wore matching Buffalo Wild Wings jerseys and scored 9.375 team points. Team Tunnel of Skis had two racers that earned ten team points but they finished in third place by the narrowest margin with 9.370 team points, behind Blazin' Buffalos.
For the full Friends Team Race results, click here.
Next stop? The Liberty Mutual Insurance NASTAR Nationals at Squaw Valley. See you there!