Quick Recipes to Fuel Up for Training with USSS Chef, Tanya Alexander
12.09.2019 |Mackenzie Moran

Tanya Alexander has been a chef for 22 years. She has been around the industry since she was eight years old (her father being a chef before her), and since has gone on to own and operate two restaurants while working multiple gigs as a privately hired chef. Alexander's journey with the U.S. Ski Team started back in 2013 when she joined the men's technical team for a camp in New Zealand. From Sochi to PyeongChang, to World Championships in Sweden and training camps in Austria, she aims to bring a bit of home to the team while they are on the road. Her goal is to add flavor, fun, and nutrition to the somewhat monotonous palate that comes from the constant airport and hotel buffet meals when traveling.
She's not working out of some big, fancy kitchen. She operates out of whatever condo or rental facility the team inhabits during their stay on the road. On occasion, Alexander creates a menu and plans out what she is looking to make for the team, but she typically bases her meal choices off of the feel of the day. She thinks about weather conditions, what the athletes have been up to that day and the day before, and what they have to be prepared for come tomorrow.
"If it's windy, I go for hot liquids," she says. "If it's cold, they need a little extra sauce. If they are sweating a lot, they need a little extra salt. If it's really wet, they need warm food. If it's a bluebird, they want crispy and fresh food. So I see what their training schedules look like and what the day brings and I incorporate all of those things into what I'm cooking."
On the road, it's not easy to steer clear of restaurants, the buffet provided by race organizers, or the food easily available at the lodge. Often these meals look like a lot of pastas, burgers, pizzas, or other Americanized, carb-loading type food. What home cooking brings to the table is an opportunity to supplement what athletes are not getting, the crunchy, fresh, vegetables, fruits, and nutrients that athletes need to perform at their best.
Young athletes and parents have faced the exact same food dilemmas while traveling whether it be at camps, training, or races. It is easy to fall into the habit of eating at restaurants to avoid the "hassle of cooking." But Alexander encourages a different perspective – seeing a the time in the grocery store and half hour in the kitchen, as a way to get back in tune with your body, and spending more intimate time relaxing with friends, family, and teammates.
"As an athlete, you need to focus on fuel – clean fuel – and you need to be in charge of that fuel," explains Alexander. "Spending time in the kitchen can be very creative, it's a time to be curious, tactical, and purposeful. I encourage everybody, parents and athlete's alike, to just explore their food and experiment with food, make your own food, and be in charge of your food because it's important. If you eat at restaurants for a long period of time, there's a lot of extra sugars and fats in restaurant food. It's good to know exactly what is going into your body."
Whether on the road in season, or looking for a quick bite in the morning before hitting the gym or an on hill training session, fueling up with the proper nutrients is key if athletes want to perform at their best. These quick and easy recipes take no longer than 15 minutes to prepare, can be made the night before, and are easy to take on the go early mornings on the way to the mountain, or can just as easily be packed in a boot bag as a quick afternoon snack.
For tips and tricks on how to shop while traveling, or what kind of ingredients to be on the lookout for, check out U.S. Ski Team Alumni Doug Lewis' piece on eating well to ski fast.
BLUEBERRY HONEY OVERNIGHT OATS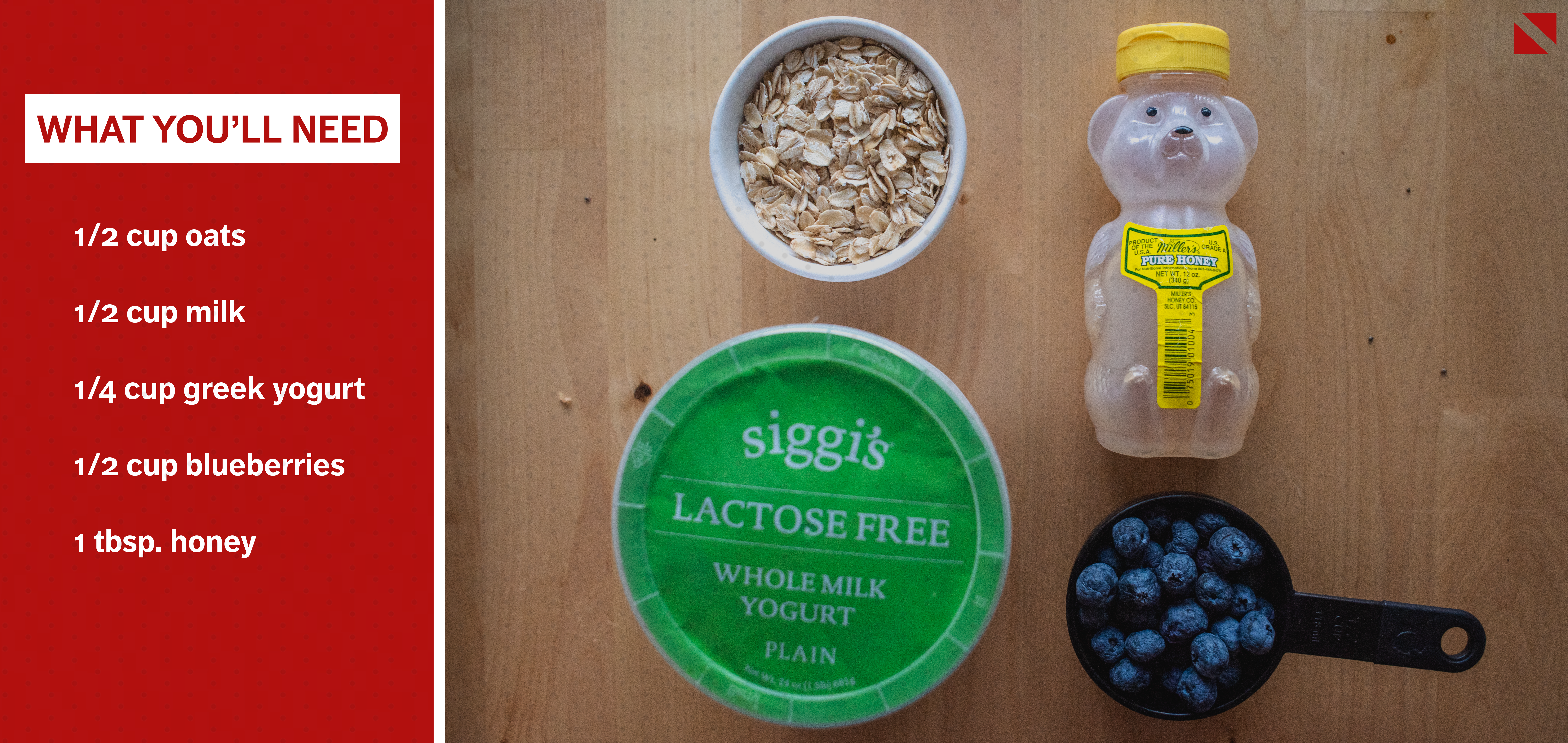 RASPBERRY COCONUT OVERNIGHT OATS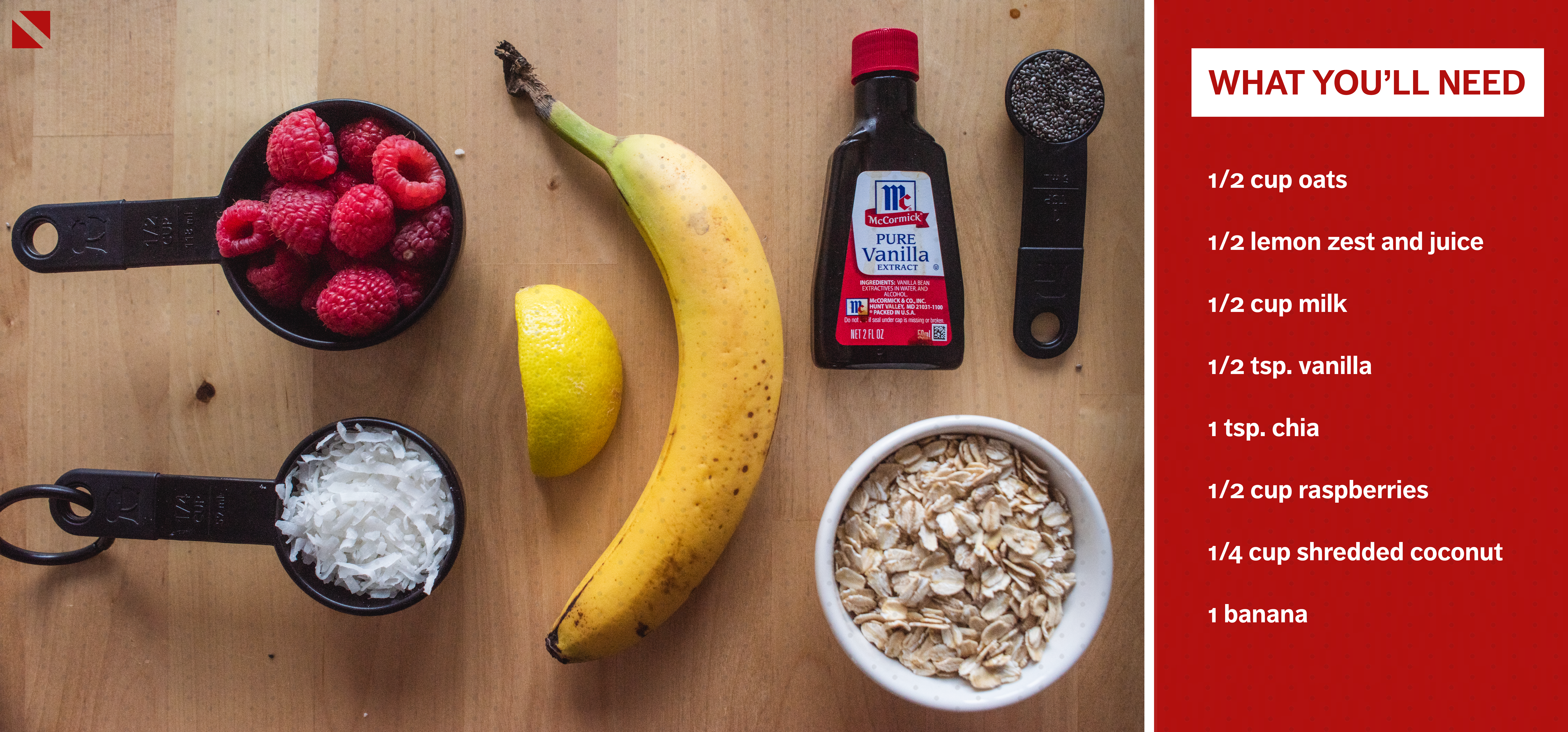 Add all ingredients in a sealed container, such as a mason jar or tupperware, stir, and refrigerate overnight. 15 minutes of prep time in the evening makes for a quick breakfast to be eaten on the go in the morning. Make two to keep an extra in your bag to snack on in the lodge later. Contains plenty of protein, carbs, fats, and fruit vitamins to refuel your body after training.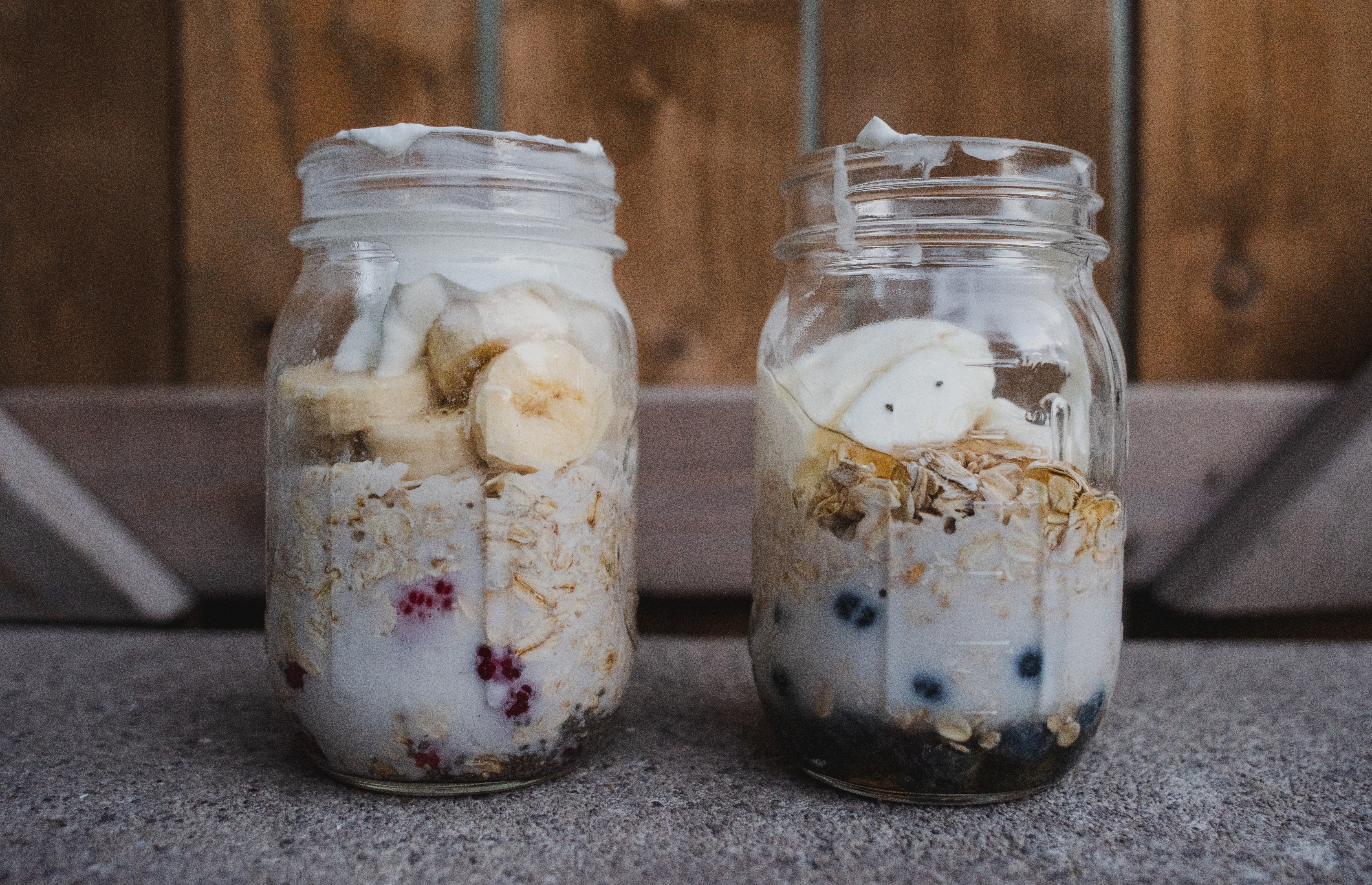 PUFFED ENERGY BARS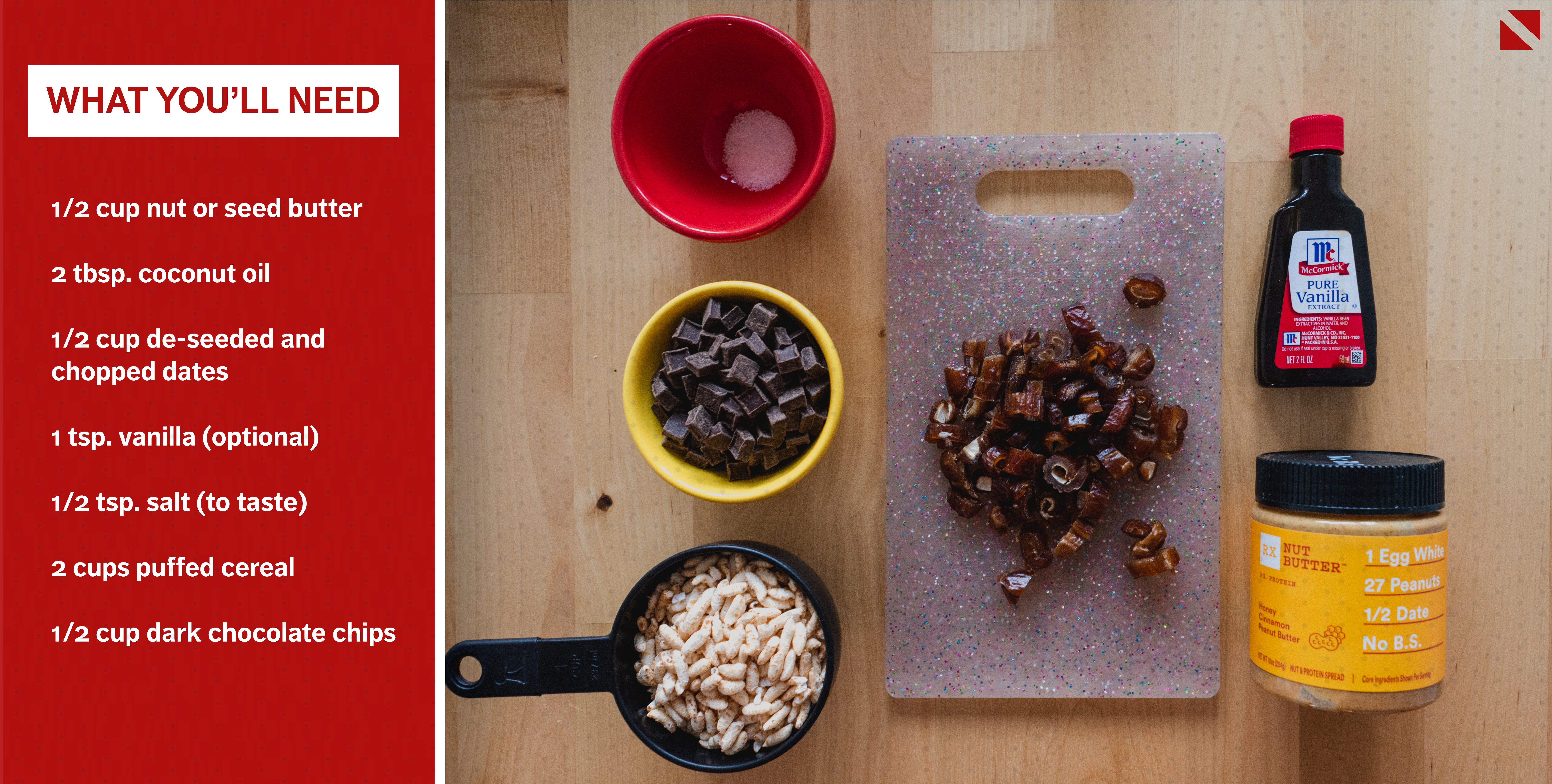 Warm-up the nut and/or seed butter with the coconut oil on the stovetop in a pan. While the butter is heating up, mix together the puffed cereal, dates, and chocolate chips (and optional vanilla and salt) together in a small to medium deep-dish, glass pan. Then add in the liquified butter and press the combination firmly into the pan. Top with a 1/4 cup of melted chocolate chips and set in the refrigerator to chill for about two hours. Wrap and cut into squares to take them on the go.

NASTAR is a proud partner with Ski Racing Media, the leading international media company in alpine skiing, providing industry expertise, storytelling, and education. As an independent community-supported media company, Ski Racing Media guides the community through informative writing, photography, and video. To read more articles like this one, become a Ski Racing Media Premium Member and subscribe today. Click here to learn how to sign up.