Puckett Sets National Standard at Pacesetting Trials
11.21.2017 | Megan Ganim

It's Thursday night and the weather has been Colorado glorious all week at Copper Mountain. The slopes are filled with racers who have come from near and far to catch some training runs on one of the only hills open this time of the year in North America. The U.S. Ski Team spent days training on the hard packed snow and even kicked off their season with a FIS Downhill race. Come Friday, the day of the Putnam Investments NASTAR Nationals Pacesetting Trials, let's just say the conditions were a bit different than the sunshine and blue skies skiers were bathed in all week (and the day after, for that matter).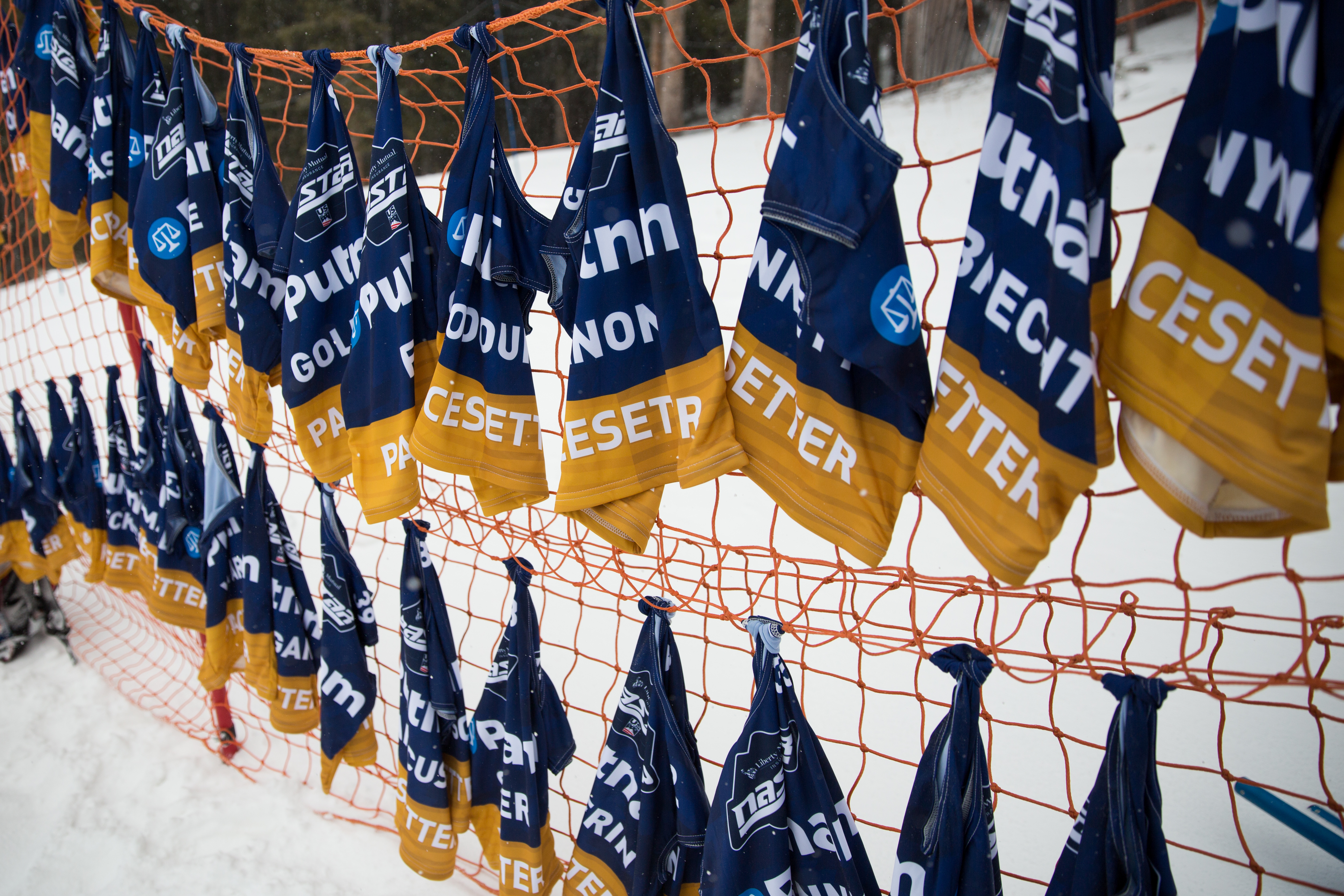 The snow blew in at about 5 a.m. Friday morning, just in time for the race crew and course setters to gather their gear and load the American Eagle Express. But, what's a winter sport without a little weather, right? Friday saw over four inches of snowfall and a whole lot of wind, but that didn't stop the positive energy that is contagious at every NASTAR race from flowing. Members of the U.S. Ski Team and alumni gathered at the start gate and began making laps to set the National Standard. They were followed by resort pacesetters ranging in age from five years old to sixty-five years old who traveled from all over the nation to test their GS and slalom skills and to bring certified pacesetting handicaps back to their local resorts so they can set par times for their NASTAR races.
Colorado local and U.S. Ski Team Alum, Casey Puckett represented Aspen Valley Ski Club well by scoring the fastest time and setting the official National Standard and zero handicap for the 2017/2018 Liberty Mutual Insurance NASTAR season. Daron Rahlves was nipping at Puckett's heels all morning finishing with a 1.74 handicap and National Training Group athlete, River Radamus played his cards well landing a 2.31 handicap. Former U.S. Ski Team Alpine athlete and Squaw Valley local Marco Sullivan left Copper Mountain with a 5.06 handicap that he will use to set the par time when he travels the East Coast for the Regional Pacesetting Trials at the beginning of January.
"NASTAR is as grassroots as it gets and it's great way to connect all the top athletes to people who don't get to be with the top athletes all the time," said Sullivan. "They come, put down a pace and it's a good medium for the entire country to be able to enjoy ski racing."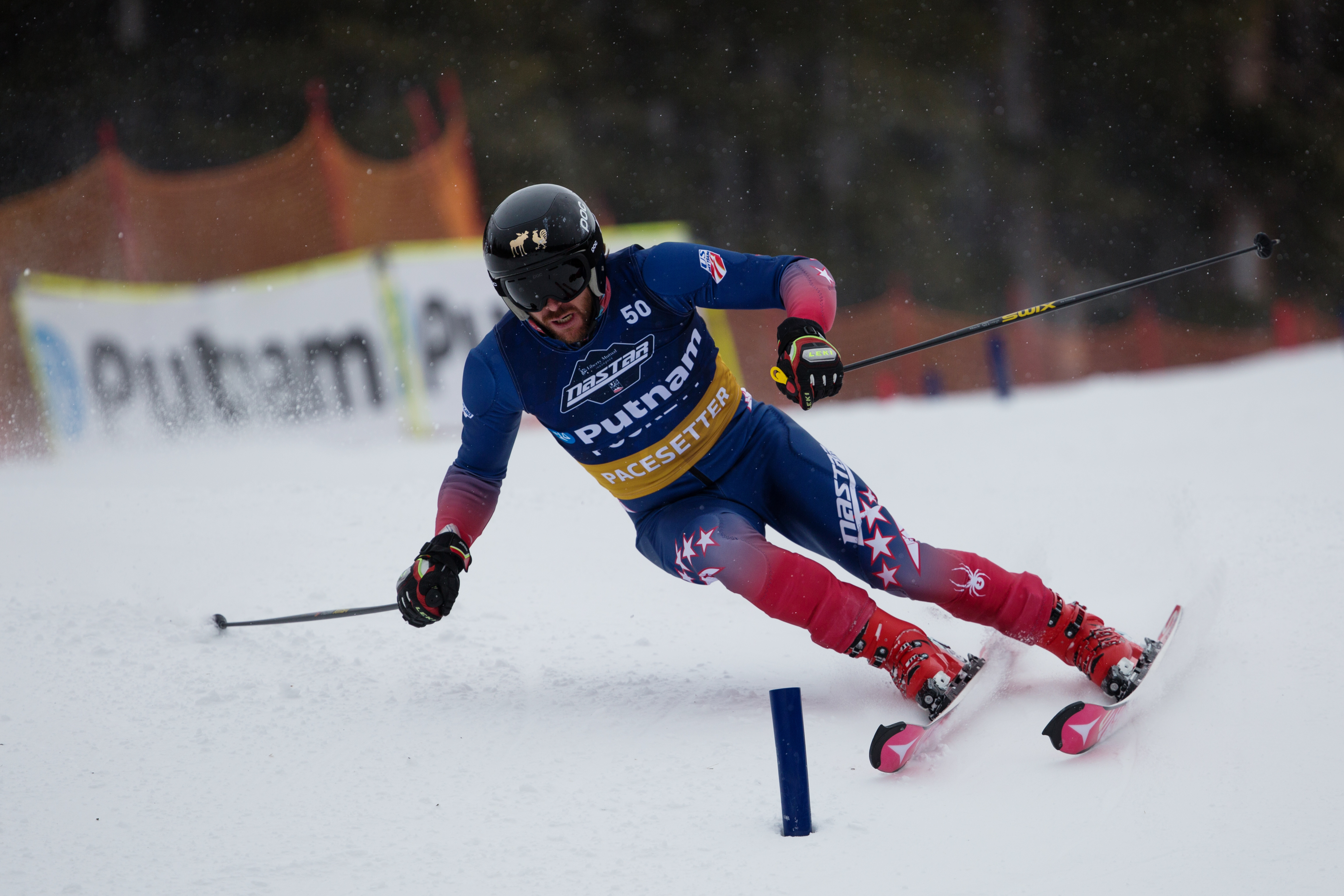 Rahlves will set the Par Time and represent his home mountain at the Squaw Valley Regional Pacesetting Trials and he will be traveling through the MidWest hosting pacesetting races at Afton Alps, MN and Mount Holly, MI.
"NASTAR is a key event for skiing in the United States, it introduces racing to people who wouldn't really have the opportunity to race with their ski clubs," said Rahlves. "It's funny, I've talked to Ted [Ligety] about it for years, its how we started at our local resorts. It's a fun way to match up, and to see the U.S. Ski team running the program means we get National athletes and former athletes like myself to go around and do some pacesetting, it gets people really fired up."
National athletes like Ted Ligety, Tommy Biesemeyer, Tommy Ford and Jared Goldberg made an exciting presence at the Pacesetting Trials taking turns racing each other down the GS course set on Copperopolis all while laughing at the top and exchanging jokes with each other before they kicked out of the start gate.
"What's so cool about NASTAR is that every single kid that gets introduced to ski racing probably goes through a NASTAR course," said Ligety at the top of the course on Friday. "That was my first intro being able to ski a GS course and to be able to race my parents and friends on the local NASTAR course at Deer Valley is such a cool experience and a very cool way to introduce people to ski racing."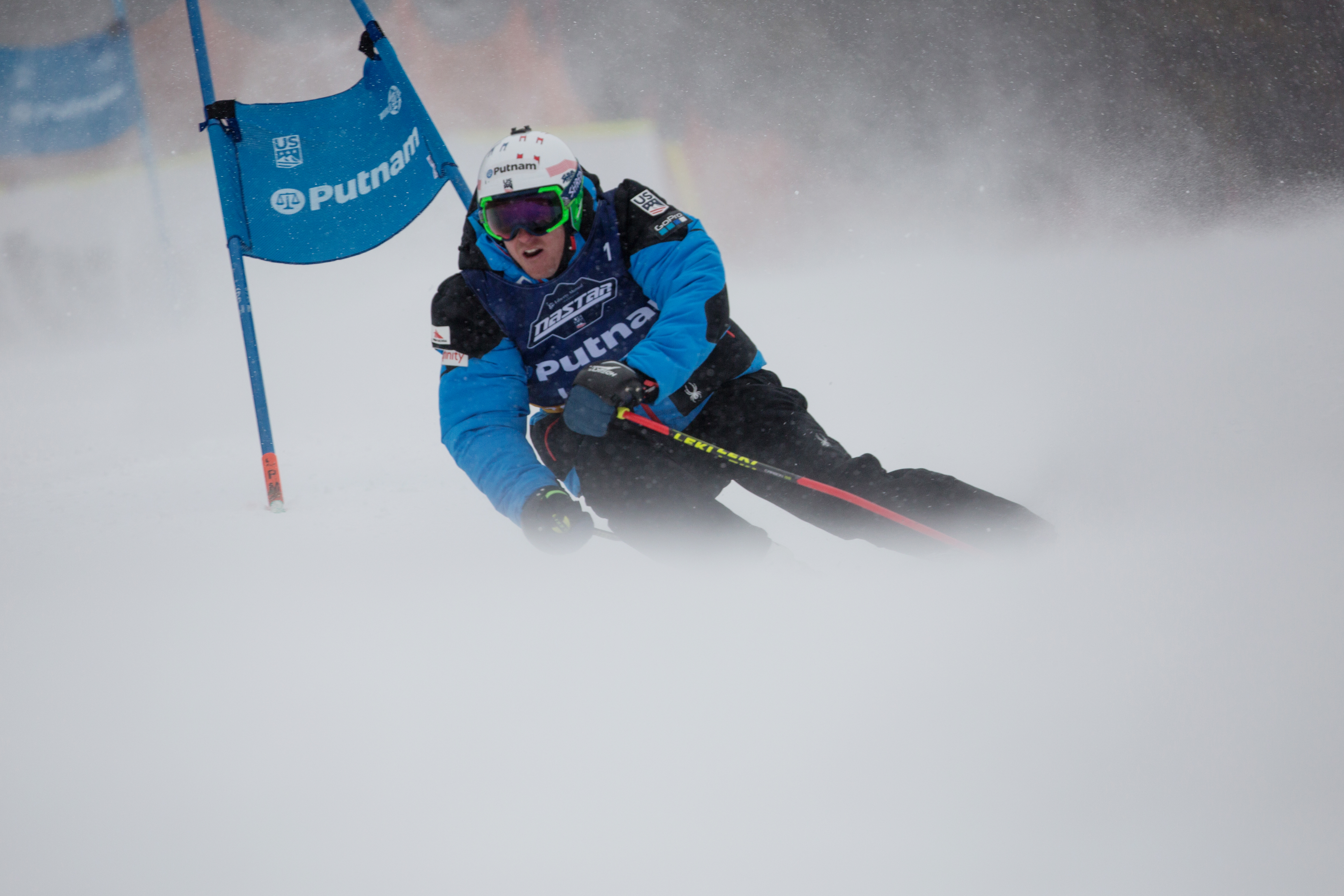 The youngest National Pacesetter's name is Drake Masters of Georgetown, Colorado. Dressed in an oversized NASTAR bib on top of a yellow Fuxi Racing Speedsuit and showcasing one of the biggest grins of the weekend, Drake had the chance to meet all of the National Team Athletes.
"This is a grassroots program and it's where it all starts," explained NASTAR Director Bill Madsen. "This is where the average person can go out and race a course and compete against the U.S. Ski Team. It's a pretty unique situation where you can race the best GS racer in the world by going out to your local hill. NASTAR provides an opportunity for anyone to try the sport, from three years old to 103. It challenges the best racers and provides an entry point for those who have never tried skiing around gates."
"One of the things about NASTAR that I love is that you can have grandparents and kids race together and what a cool opportunity to be able to share the sport," said former World Cup Alpine Ski Racer Kristina Koznick who was also a National Pacesetter. "That's what skiing is all about. As a pacesetter for NASTAR we get to set the bar for people to be able to look at [their results] and say 'oh hey, I'm closer to Koz today, my race was fast.'"
The clouds parted Friday evening and Saturday was absolutely Colorado beautiful again. But what's a ski race without a few speed bumps (or shall we say, rutts?) along the way. This didn't stop a single athlete from displaying the fun, family oriented camaraderie with a tiny side of competition that is infamous at NASTAR events.
"NASTAR has been around for a long time and it's huge for getting people involved at a young age and to get them interested and ripping around in gates," said Puckett. "NASTAR is a family affair and skiing is one of those sports that you can do at a young age and an old age and with the handicapping system everyone can have a go!"

Don't miss the chance to race the National Pacesetter's time at your favorite NASTAR resort this winter!