Pacesetters at the 2022 National Championships
03.24.2022 |Arriana Velasco

These athletes will be in attendance at the 2022 National Championships in Snowmass
National team members Bridger Gile and Paula Moltzan will be stopping by and setting the pace for our 2022 National Championships, happening in Snowmass between April 4th and 9th. U.S. Ski Team alumni Alice McKennis and Marco Sullivan will also be setting the pace for the NASTAR National Championship races.
Meet Olympic & World Champion, Bode Miller on Friday, April 8 with a meet & greet at the Revo tent. 
Featured Pro Skiers
Bode Miller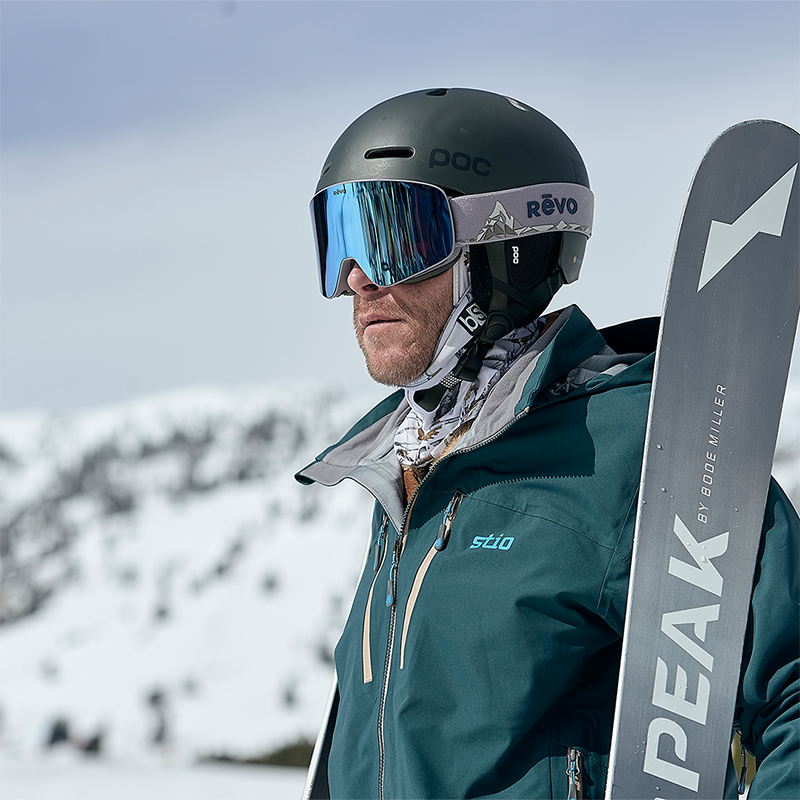 Bode Miller is regarded as one of the most talented ski racers of all time. He is an Olympic and World Championship gold medalist and a two time World Cup Champion. Miller won six Olympic medals, a gold, three silvers and two bronze, making him the second most decorated Winter Olympic athlete in US history. Miller is the oldest athlete to win an alpine skiing Olympic medal and has the second most Alpine Skiing Olympic medals in history. He was the first American alpine athlete to compete in five Olympics. Bode has won two overall World Cup titles, four World Cup discipline titles, four World Championship Gold medals along with a Silver. Bode's 33 World Cup wins are the most by any American male and seventh most in the sport's history. 

A father of eight and married to pro beach volleyball player Morgan Beck, Miller spends much of his time in Big Sky, Montana. Post retirement, Bode is focused on his business pursuits as a founder, board member, and investor. Also active in philanthropy, Miller is passionate about his Turtle Ridge Foundation, an organization he co-founded in 2005, focusing on supporting and empowering youth and adaptive sports.
Meet Bode at the Revo tent in the sponsor village on Friday, April 8 in the Spider Sabich Race Arena.
Paula Moltzan 

Minnesota girl Paula Moltzan was a NASTAR National Champion in 2005 and joined the World Cup circuit during the 2015 season. She competed at the 2015 Junior Worlds and became the first American woman to win a slalom gold. She capped the season off with two second place finishes at U.S. Alpine Championships in Sugarloaf, ME.

Moltzan attended the University of Vermont in 2017. During her UVM tenure, she was a two-time NCAA First Team All-American and was on the National Collegiate All-Academic Team in 2017. Moltzan rejoined the World Cup tour in 2018, starting in front of a home crowd at Killington, Vermont, landing in 17th in slalom. The slalom specialist went on to snag her first top 15 in Courchevel, France in December, then 12th in Flachau, Austria and 16th in Maribor, Slovenia. She also made her second World Championship team, and landed in 18th in the slalom in Åre, Sweden. Paula's most recent achievement includes participating in the 2022 Beijing Winter Olympics where she placed 8th in slalom and 12th in GS.
Paula will be setting the pace from Monday, April 4 - Thursday, April 7. 
Bridger Gile

"My favorite memory as a competitor was the 2019 World Juniors team's success throughout the entire event."
Local Aspen Snowmass athlete, Bridger Gile has been skiing since the age of two. "My parents would take me out of preschool to go skiing. I liked the freedom of being on the mountain and being able to go anywhere. I was hooked." His parents enrolled him in the Aspen Valley Ski & Snowboard Club and later joined the Vail Ski and Snowboard Club, and has been on the U.S. Ski Team since 2020. Bridger is a 5-time NASTAR Platinum National Champion , and 2020 NorAm Overall, GS and Alpine Combined Winner. He was in Warren Miller's "Higher Ground" when he was just six-years-old, and was featured in the New York Times. Bridger has great memories of racing NASTAR and is excited to race with the NASTAR Nation in his home town.
Bridger will be setting the pace from Monday, April 4 - Wednesday, April 6. 
Alice Mckennis 

Colorado native Alice McKennis always showed a passion for the outdoors at an early age. Alice raced for various ski clubs throughout Colorado and Salt Lake City, UT. Mckennis was named to the US Ski Team in 2008, and began racing on the World Cup tour in 2009. She began earning top ten results on the World Cup and qualified to compete at the 2010 Winter Olympic Games in Vancouver, Canada. 
The most impressive result of Alice's World Cup Career came in 2013 by winning a World Cup Downhill in St. Anton, Austria. Following an injury at the end of 2013, she took the majority of the 2014 season off. In 2015 Alice finished the season with a World Rank of 23rd in Downhill. She won the US National Super-G Championships, earning her first national title. In the 2018 season Alice placed fifth in the Pyeongchang Olympics and placed third in the final World Cup Downhill. Another injury in 2019 sidelined Alice for the entire 2019 season. In 2020 she returned to the World Cup earning top ten results. Once again Alice suffered a devastating injury in the first races of 2021; she made the difficult decision to retire later that spring. 
Alice will be setting the pace from Friday, April 8 - Saturday, April 9. 
Marco Sullivan

Marco Sullivan grew up in Lake Tahoe with skiing in his soul. He learned to go fast on some of the most legendary terrain in the world, then took that skill to the World Cup and won.
After an impressive 5th place result at the Lake Louise opening downhill, Sullivan looked to have some good momentum starting the 2015 season, but in races leading up to World Championships Sullivan struggled to find a groove. A veteran on the Team, "Sully" made the commitment to race next season after scoring some sweet results at the tail-end of the season at Garmisch (6th), Kvitfjell (12th) and Meribel (8th). In fact, he was having so much fun and was on such a roll that he didn't want the season to end. Good thing, too, as Sully's late-season resurgence earned him a spot back on the A Team. 
Sullivan reached a milestone in the 2016 season, starting in his 105th World Cup downhill in Kvitfjell, Norway—an American Downhiller record, then decided to announce his retirement the next day after the super G. He was met in the finish area with the American Downhiller vest, and American flag and champagne. 
Marco will be setting the pace from  Thursday, April 7 - Saturday, April 9