More Than The Most Decorated American Downhiller
10.30.2017 | Megan Ganim

The most decorated male American Downhiller and Super G skier in history, Daron Rahlves, might be an athletic animal but guess where his roots were planted? In a NASTAR course at Alpine Meadows alongside his parents and his grandparents every Saturday during the winter.
"We called it NASTAR Saturdays and we'd go in the mornings and get loose," said Rahlves. "NASTAR was the foundation for ski racing in my mind. I remember my mom used to keep that huge felt ribbon and hang all my NASTAR medals on it. I must have had over 50 medals on that thing."
Ski racing legend, Daron Rahlves comes from humble beginnings and not much has shifted since, except enough medals to decorate an entire room and we're not just talking about those NASTAR medals on a ribbon. Yes, Daron has won 12 World Cup titles amongst 28 World Cup podiums. In the same year that he was named to the U.S. Ski Team, he also became the Expert World Champion for Jet Ski racing. Four Olympic games later, and 15 years on the National team, Daron shifted to Big Mountain freeskiing and eventually turned to Ski Cross and developed the Rahlves' Banzai Tour where skiers and snowboarders battle it out in groups of four to claim, fastest to the bottom of the hill.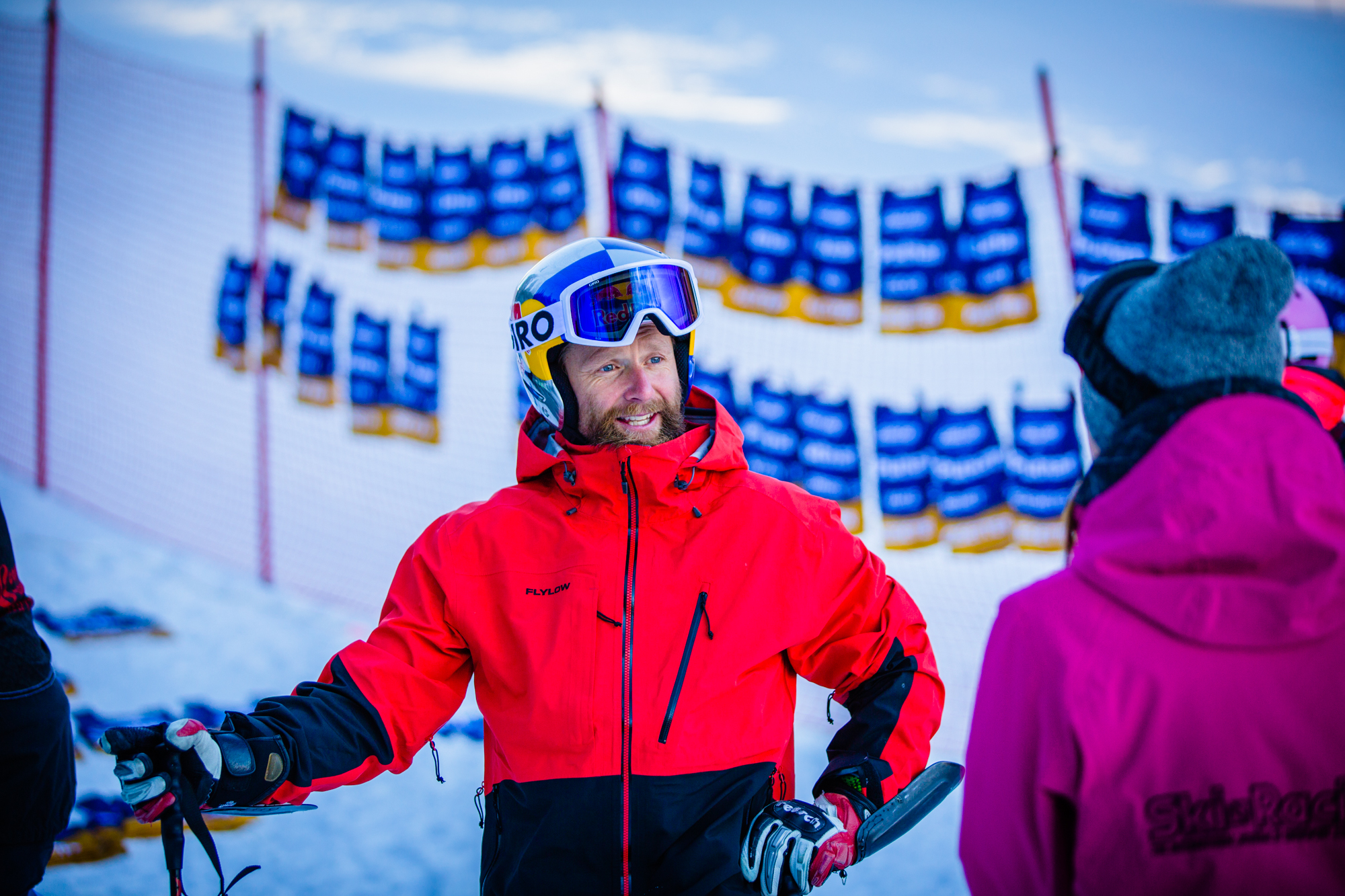 "Ski racing requires visualization and I learned a few things racing ski cross like managing other skiers around you at the same time but I realized I was also able to make a really crucial turn and hold a good edge and stick my ski in at a critical moment," explained Rahlves. "My ski racing background has helped me get into big mountain skiing and all of these things demand visualization."
Rahlves explained that sometimes, it's better for him to train on easy terrain in order to keep his technical goals consistent. This is especially true when he's testing skis and boots for ski companies that he represents. Since retiring over ten years ago now, Rahlves has kept riding his stellar momentum into the research and development side of skiing working alongside brands like Giro, Red Bull, Flylow, Reusch, Wend Wax and Atomic.
Rahlves started working with Giro in 2004 and helped design a race helmet that he competed in for years. Recently, Giro jumped back into the race market and worked with Daron to create the new Giro Avance, an all carbon fiber race helmet available this year.

"The Giro engineers came to my house and we watched World Cup video and walked through what the demands were and how we can design the best thing for the market," said Rahlves. "I like working on the research and development side and trying to build a product that will make you perform better while factoring in safety."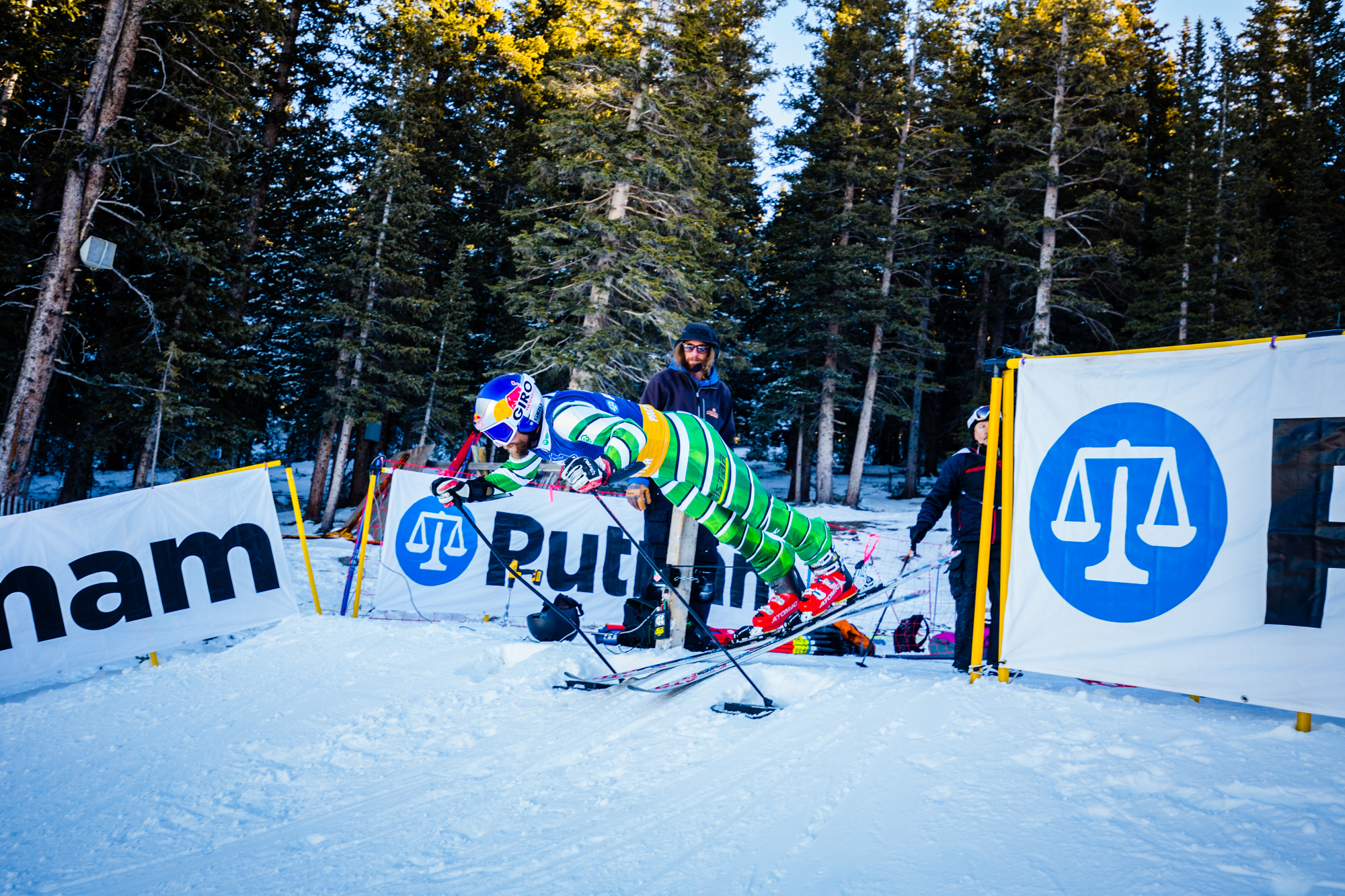 This season, for the second season in a row, Rahlves will be on tour with NASTAR at the National Pacesetting Trials, the Regional Pacesetting Trials and he will be setting the pace at Liberty Mutual Insurance NASTAR National Championships.
"Everyone [who races NASTAR] is so excited about ski racing and they have a lot of passion for the sport and that energy is so fun to be around," said Rahlves. "What NASTAR offers to the everyday skier is challenging and a fun thing that you can do together. I really encourage families to give it a shot, be with their kids and test yourself in those different ways. You're not going to get better unless you're faced with a challenge and you push through it. That's what NASTAR is great for. It keeps older age skiers involved, young ones too and good for families!"
For the second season in a row, Rahlves is serving on the board for the Sugar Bowl Academy where his kids race as U12's. Taking a large advocacy role in keeping athletes safe in the backcountry, he also continues to support the High Fives Foundation, a nonprofit that helps rehabilitate athletes after life altering injuries, and their efforts to promote calculated risk amongst young skiers.

From pacesetting for NASTAR, to his incredible brand relationships and his innate passion for spreading his love for skiing, Rahlves is much more than the most decorated male American Downhiller and Super G skier in history.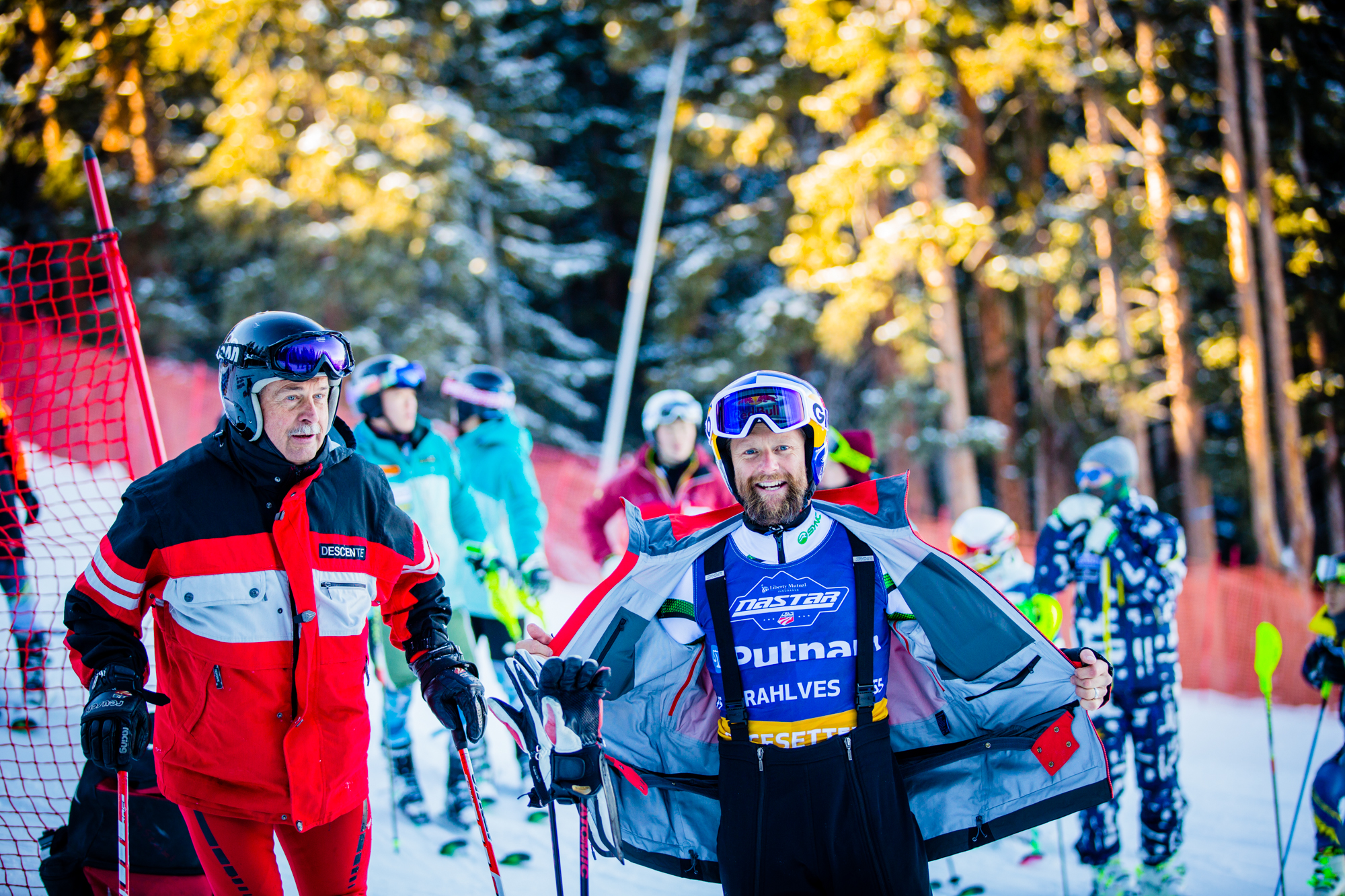 Fast Facts with Daron
Favorite skis this season?
Atomic Backland FR 109 with BacklandTour binding. 
Most challenging sport besides skiing that you do?
Motocross / Hare Scrambles
Top three favorite ski hills?
Sugar Bowl Resort, Tahoe Backcountry, Kitzbühel, Austria. 
Time when you like to workout?
8am
Trail running or road running?
Trail into rock scrambling. 
Favorite run at Squaw?
Anything off KT-22
Favorite run at Sugar Bowl?
Anything off Lincoln Express. 
Best place to find quiet space in Truckee?
Truckee River down by Hirschdale. 
Where do you see yourself and your family in five years?
Exploring more backcountry skiing together and at the beach. 
Three words for NASTAR Athletes? 
Wax, Flow, Fast