The Love of Skiing Has No Boundaries
02.14.2020 | Hadley Starer

Ski racing is fast, exhilarating and with quick-changing actions of throwing one's body down the hill, it's the sport so many have come to love. However, not all folks have access to the equipment and passes and nuances that skiing requires to get started.
The Boston Ski Party (BSP) is a non-profit organization based in Boston Massachusetts. It is part of the larger organization of the National Brotherhood of Skiers. The BSP started roughly 45 years ago and was created to provide an outlet for people of color to come together and go skiing. Their mission is to promote and introduce winter sports to youth in the Boston area, with hopes of fostering healthy and active lifestyles. 
The BSP brings children to the mountains in southern New Hampshire every week. When the program first started there were around 12 kids now BSP has 80 kids going up to the mountain every week. When the kids reach Sunapee Mountain, they have the option to ski or get into the gates and rip up the NASTAR course. Each kid is allowed two runs in the NASTAR course.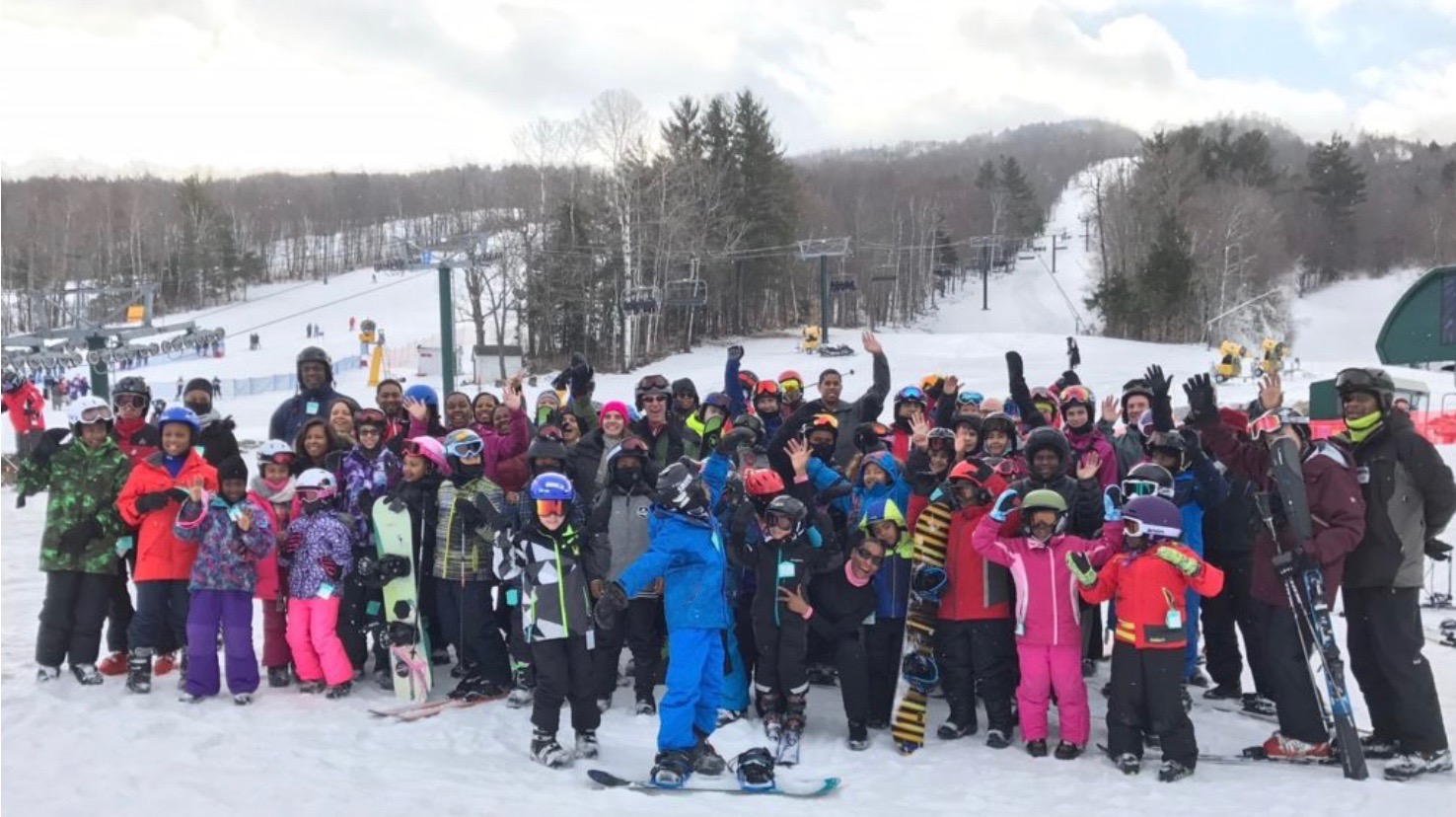 BSP is a non-profit and all of the people involved in running the organization are volunteers. These volunteers have a range of responsibilities from transporting the kids to the mountain, to coaching them on the hill. Nina Miller Browne is now the head of BSP and has been for the past six years. While she is not running the program, she works in financial planning at the Massachusetts Institute of Technology. She moved from Jamaica to Boston and brought her love and passion of the outdoors with her. Both of her children were able to participate in the program. Browne's mission is to try to get as many kids on the slopes as possible.
When Browne noticed the lack of people of color in the ski community, she wanted to shake that up and make a difference. No matter what it takes she is always telling herself, "You can do this as long as you can." 
"In the color community, a lot of the time they will tell you that skiing is not for people of color," Back in the '50s there were far more white people skiing than those of color, and these stereotypes were raised that skiing was not a sport for people of color. Browne strives to disprove this statement daily and these comments motivate her to get as many kids out skiing as possible.
Noticing this very apparent gap on the hill, Browne worked non-stop to fundraise in order to involve as many kids as she could. The program, which is driven and kept alive by an incredible base of volunteers, has grown at an exponential rate since she brought her passion to the organization. 
With more volunteers came more opportunities for the kids, such as NASTAR racing. The BSP was able to send eight athletes out to Aspen Snowmass in 2015, however, due to lack of funding, the trip has yet to be repeated.
David Arnold, a previous ski racer and writer for the Boston Globe, has been part of the program for several years now. "[The BSP] gets kids who are not privileged out skiing and ski racing," said Arnold. "That is our main goal."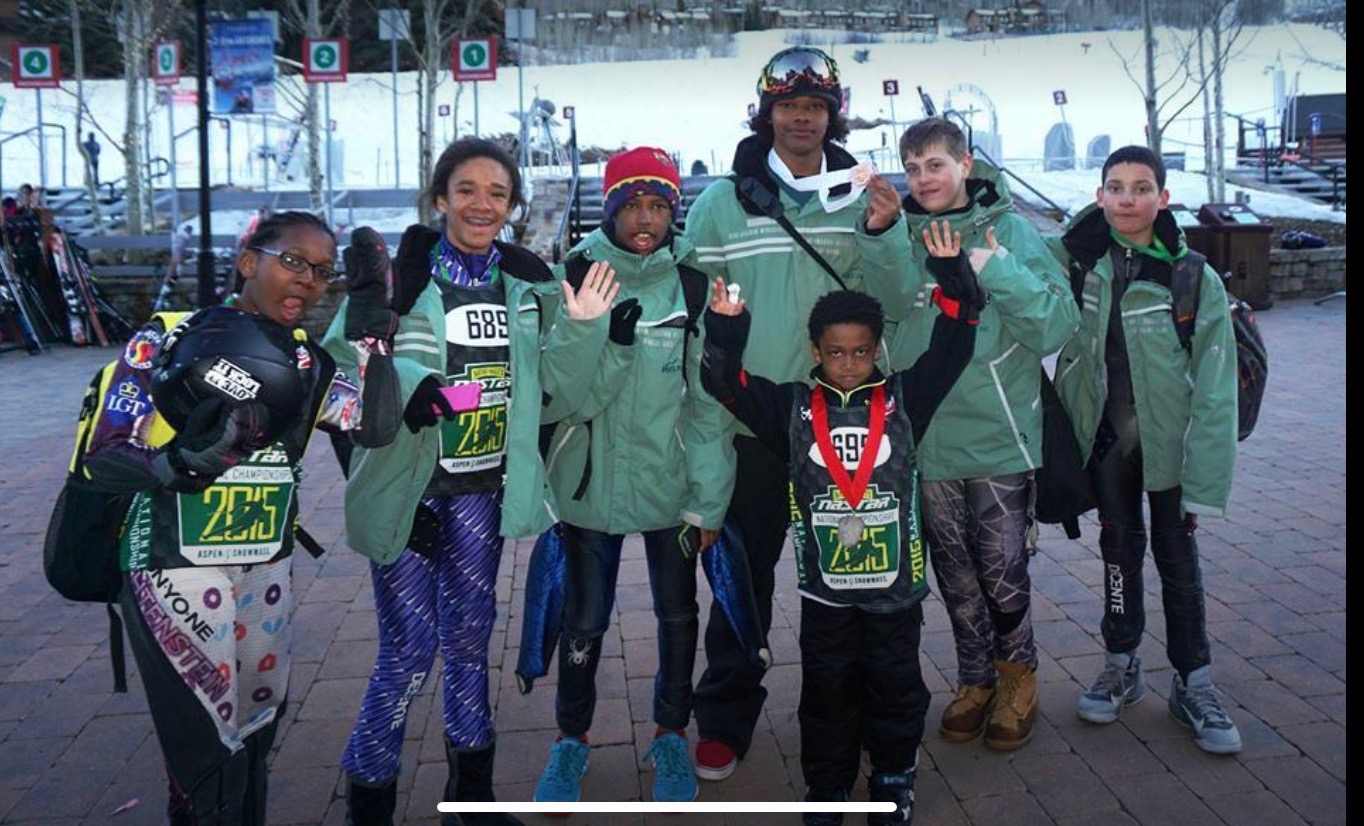 Every weekend, the kids head up to Sunapee and work on drills or get into the gates. Arnold was truly impressed by how quickly some of the kids would pick up the skills and technique of ski racing. There is so much talent on the hill. "Every kid dreams of being an Olympic skier," Arnold said. "It is because of the BSP that these kids can have these experiences and dreams." Days on the snow are what kids are looking forward to in the summer. "Parents are telling me that the kids are asking in July when they get to go back," Browne replied. The enthusiasm for skiing is keeping kids eager and always ready for the snow to fall.
Lance Campbell was a former athlete of Arnold's. Campbell started the program at age 11 and did it for the following six years. "One day a few months ago I was scrolling through my phone contacts and saw David's number," said Campbell. "I gave him a call and asked if he wanted to hit the slopes sometime." Lance and David are just one example of the lifelong connections that the BSP creates through the love for skiing. "The enthusiasm never leaves," explained Arnold.
Lance spoke very highly about the program. "It got you out of the house and it was cheap, and you got to ski every week, which I liked personally!" 
Fredrick and Henry Madsen were also two participants of the program. Their father, Brian Madsen, found the program to be very beneficial for his kids. 
"We loved it, it was a great way to get the kids involved," Madsen explained. "It was a way for them to become better skiers and to develop the interest while also creating a community with the other kids from their school and the Boston area." 
The BSP also sponsors a three-day event called Youth Fest. Youth Fest is comprised of young kids who travel from all over the country for three days to ski and race in southern New Hampshire.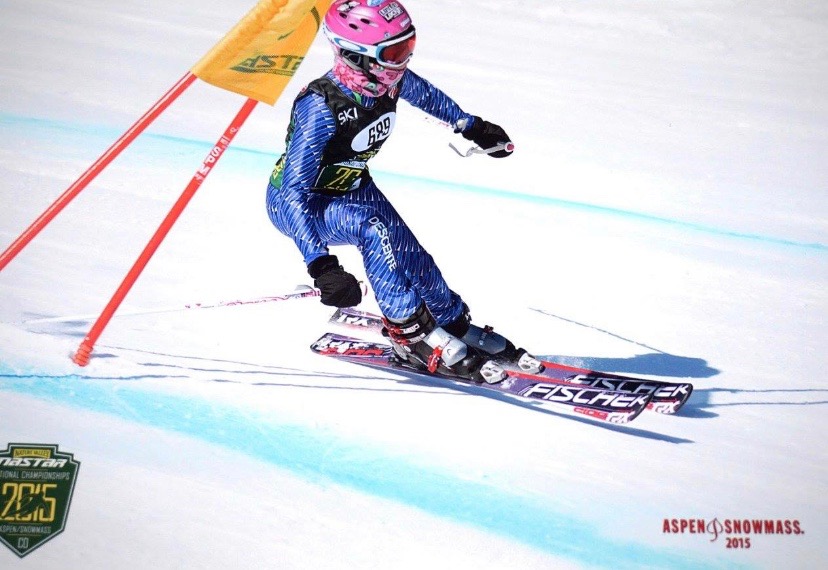 "Youth Fest is non-stop for the entire three days," said Browne. I usually lose my voice on the third day. It happens almost every year. This one Sunday after everything was shut down I went to pick up my stuff and closed out the bills and this one kid from New Orleans was there and it was his first year. I started talking to him getting his perspective on the program, and he said, this is the safest I have ever felt in my entire life. I go to school in a place where even if I go outside in the corridors I could be killed. When I am here I can go about freely. I have never seen snow before and I feel good and empowered that I am able to come up here for three days and by the end take the chairlift up and ski slopes. I am able to walk around the hotel and not have to worry that someone is going to kill me. I said to myself you know what Nina you can do this even if you lose your voice every year on the third day. You can do this for as long as you possibly can." 

Nina Miller Browne truly has a passion for the kids and the snow. The BSP has built connections between athletes and volunteers that last a lifetime. However, Browne always feels that there is more she can be doing. She is already doing the most important things, and that is sharing spreading awareness of the love for skiing and ski racing. Donations can be made to the Boston Ski Party to help even more kids find their love for snow. Contact Nina Miller Browne at Bostonskiparty1@gmail.com if interested in donating to the program.