How NASTAR Stole My Heart
04.15.2019 |Nastar Editor

By: Andy McKeon
"Whaaaaaat, I got third?!?!?!"
It was my first NASTAR race and my third-grade brain hadn't quite got the hang of the handicap system yet. The course was on Shaky Knees at Mt. Buller in Australia. The bibs we had were made out of paper and held on with elastic strings with metal ends. The pacesetter was this ubér cool Austrian called René, who mashed up cultures by wearing a North Melbourne Australian Rules football jersey over his ski gear. The award ceremony was at the Alberg Pub and my supportive mom came along to humour me. Neither of us thought I'd be winning anything. I floated up to the stage to receive my Bronze badge that was immediately proudly pinned on my knitted ski hat. Helmets weren't a thing in those days.
That NASTAR experience started my love affair with ski racing. I went on to become one of the slowest ever members of the Australian Ski Team. Training and racing in Europe and the USA was a brilliant experience as a teenager and young guy. Twice, I even got to race Stenmark. Aside from the skiing, we learned self-discipline, organizational skills, how to navigate foreign countries and which songs Austrian girls liked to dance to. Eventually, I couldn't hide my lack of speed any longer and headed off to college, then the workforce.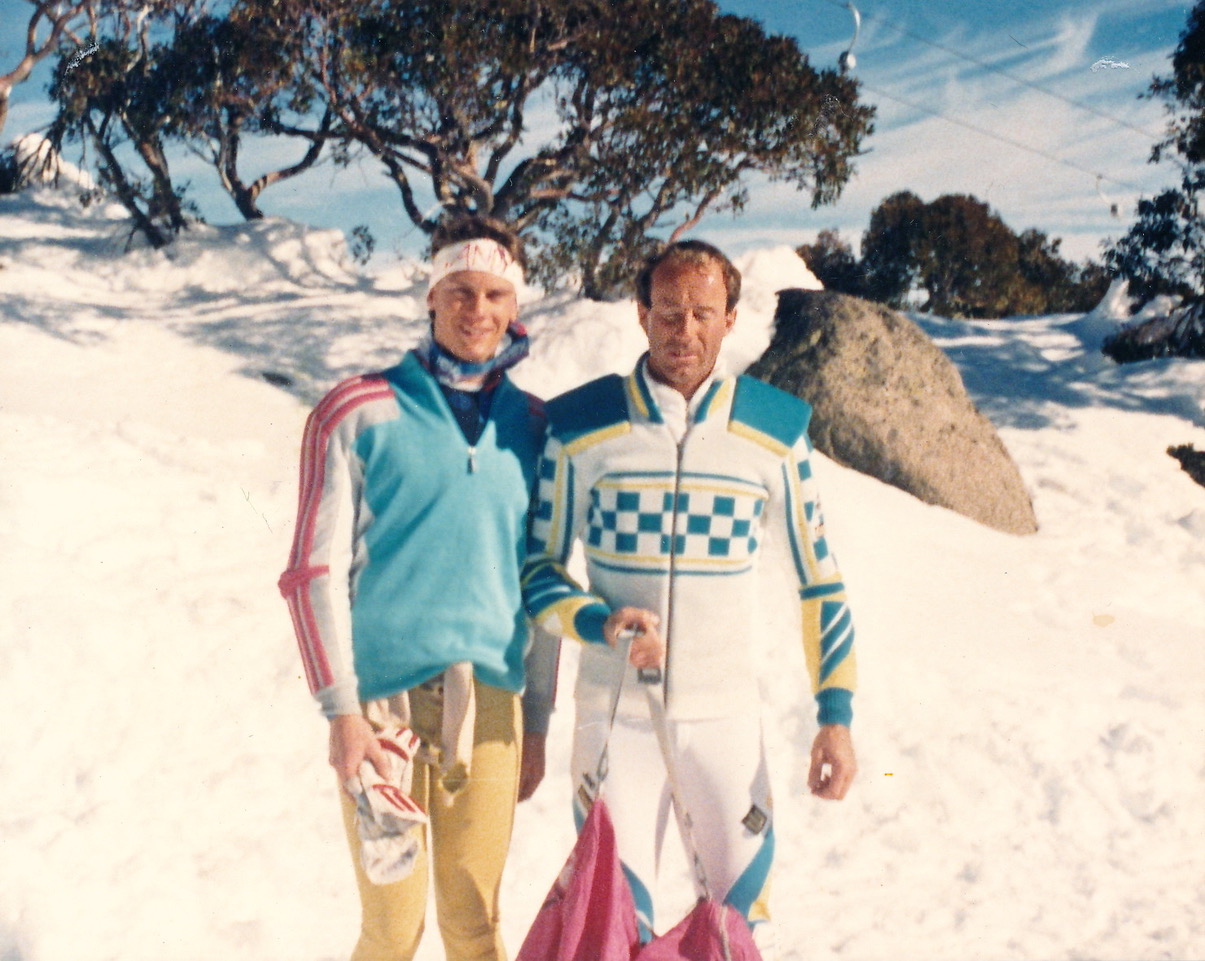 The travel bug I caught from skiing inspired me to move to Portland, Oregon in my 20's to work at Nike's advertising agency. My new friends were into snowboarding and I was curious to try something fresh. It was humbling and fun to be on a familiar surface yet still having to reinterpret the hill in a whole new way.
Life happened. I met my now wife Anna, moved to San Francisco, Amsterdam, New York, Sydney (had a son) then back to California (had a daughter). Worked too hard. Took up surfing. Didn't ski much. I lost touch with the race results and the sport at large.
Fast forward to 2013. I was working at Facebook and Instagram after leaving a job at Apple, and an old friend Calum Clark, recent V.P. of Events at the US Ski and Snowboard team, asked me to speak at their annual Partner Summit in Park City. It was the lead up to the Sochi Olympics. I was back in the mountains, surrounded by passionate, stupidly fit and smiling people. Many are now close friends. And just like that, I was back on skis after 20 or so years of retirement.
For fun last year, I jumped back in a NASTAR course. After a few runs my arms were battered and bruised; yellow, back, blue and that weird purple hue and I was hooked. So were my young kids. All three of us purchased a race pass for the season. We were pumped for the Nationals at Squaw Valley. Suddenly, I was researching body armor and watching race highlights. The technique has evolved since my 'glory days' so I picked the generous, magnificent brains of Mikaela, Aksel and Steve Nyman on how best to turn. Ankles? Roll the knees? The inside leg, where does that even move to in 2018? Where does my rear-end weight go and when?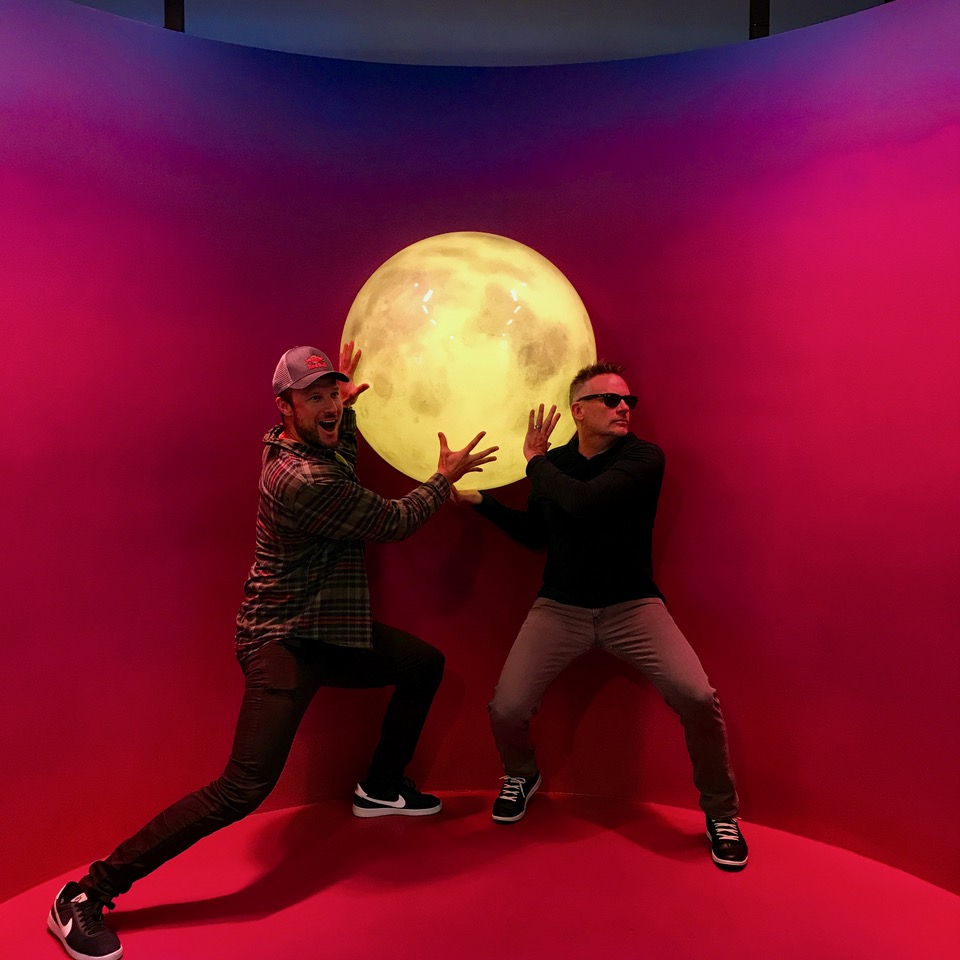 The night before the 2018 Super Bowl I hung in the garage at Tahoe, surrounded by my old-friend, the smell of hot dripping wax. The iron filings still finding a way to bury themselves in my fingers, these days too soft from office work. It was the first time I'd tuned my skis for decades. This kid was fired up. Four days later I was flying out to the Pyeongchang Olympics with the U.S. Ski Team. Life was perfect.
My world got a little turned upside down the next day. Literally. I was hauling, mistakenly thinking I was going to the Olympics as an athlete, not as an Official. The slope looked good. The gas was hit.
"Oh yeah, watch out Ted here I…"
What I didn't see in the flat light was the rise before an ungroomed gully. Don't panic. Pre-jump. Absorb some of the energy. Oh… crap... Bang. Flip. Flip.
"It's OK, I can move my arms and legs!"
No Olympics or NASTAR Nationals for me. Instead, I spent weeks in a hospital and a huge operation. A broken and a dislocated neck. A titanium cervical fusion from T1 to C6. Now I matched my road bike. Would I ever be able to ski again?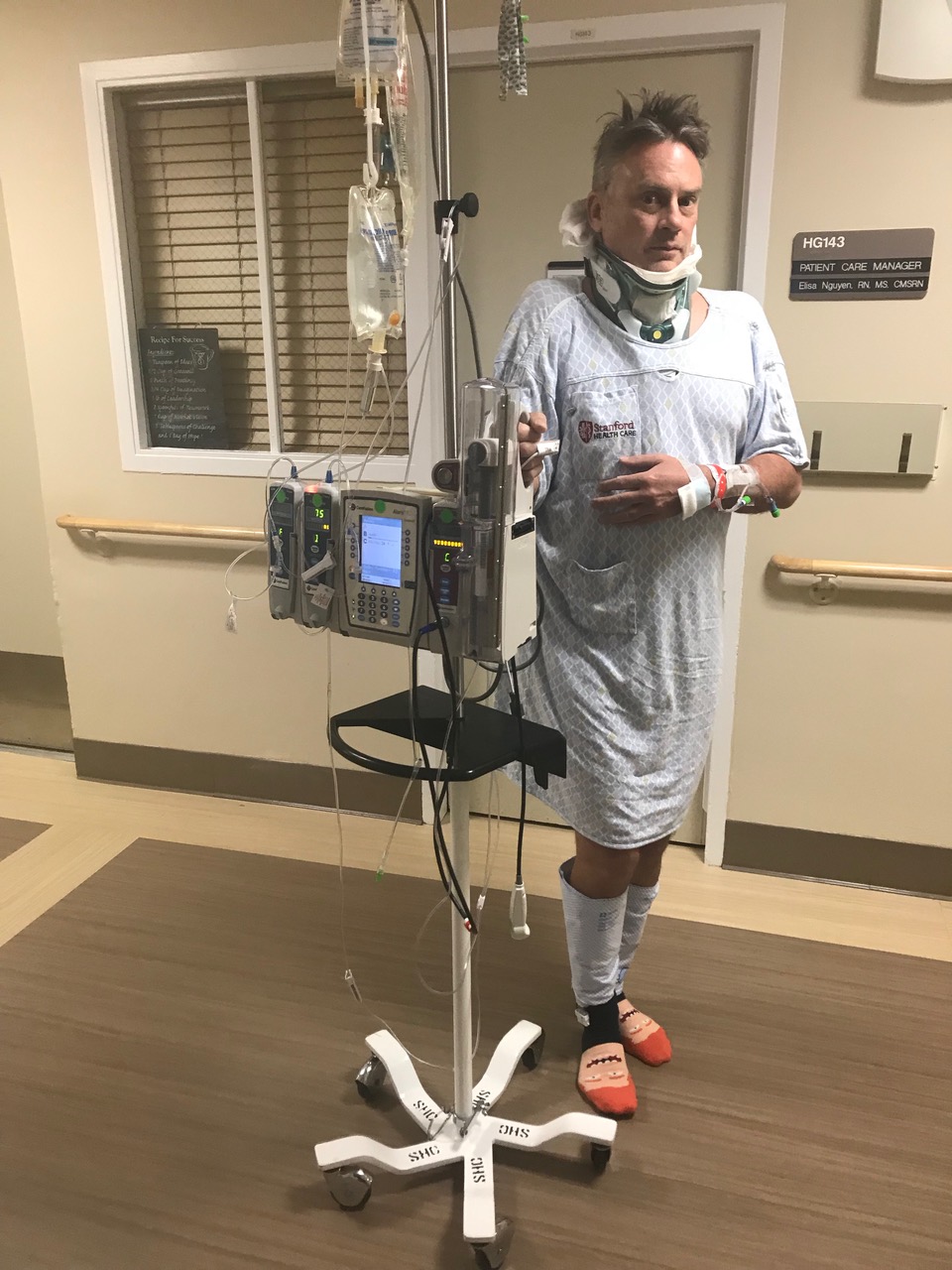 This April, a year after my head plant, I'm planning on competing in the NASTAR Nationals at Squaw. (Love that place. Please scatter at least 50% of my ashes at Tahoe). Lauren, my 7-year old daughter and Tucker my 9-year old son, will be racing too.
Last week they tried a course again and loved it. I tentatively gave it a try too. Had no idea how my body would feel. Two pushes into the course, I was grinning like a guy who didn't know if he'd be able to ski again.
A great gate set and jumping up an age group must have helped. I scored a Platinum. After five runs my times got faster. Can I tuck this part? How does Miki roll her knees so fast? Do my knees even roll? Bend like Ted. Bend. Like. Ted. Off the hill I texted speed queen and NASTAR pacesetter Claire Abbe Brown. 'What's the best radius for NASTAR skis? Where can I get a race suit? It's on baby!'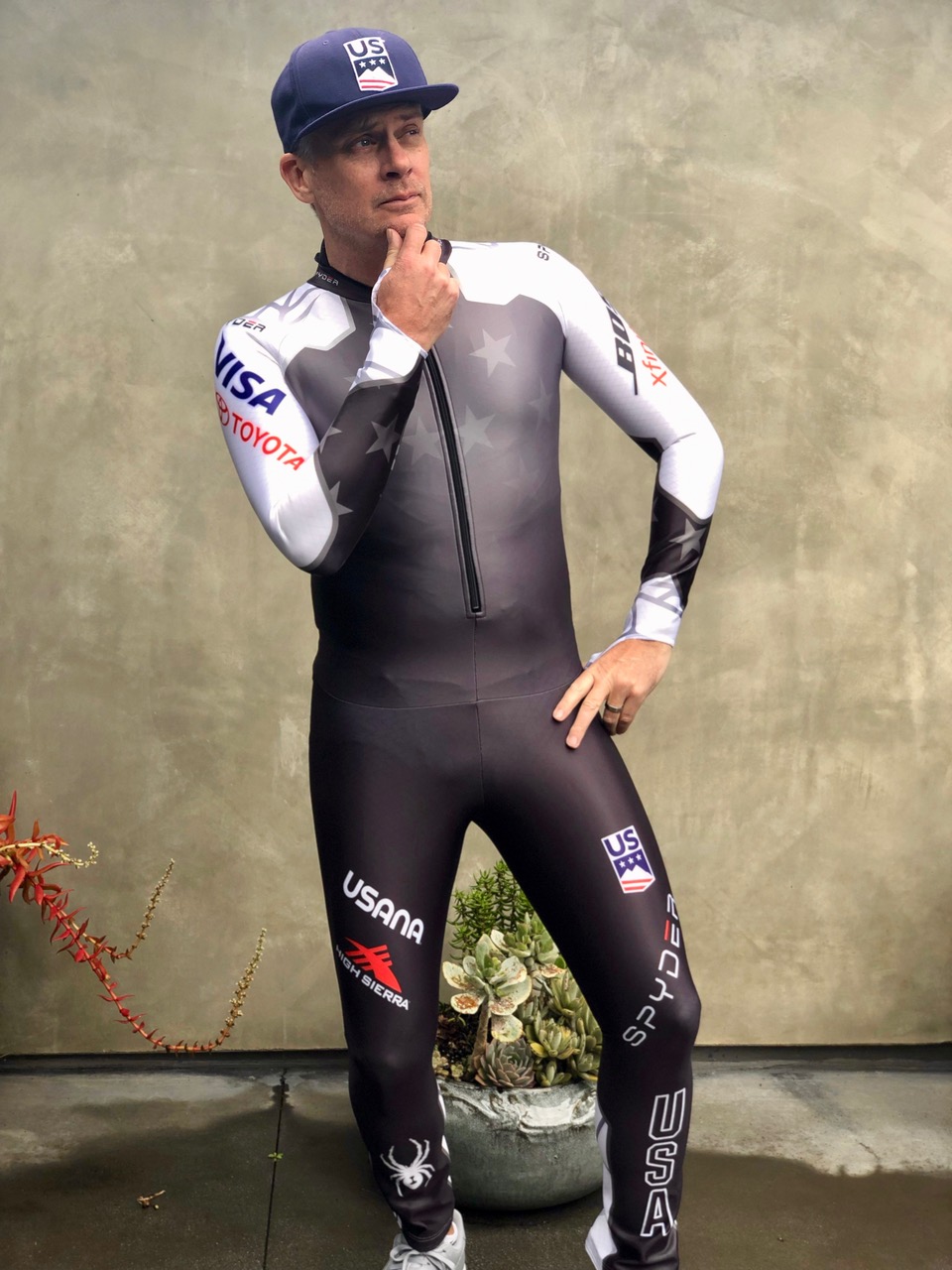 If you see a slightly hot (my words not yours) textbook dad-bod at the NASTAR Nationals jammed into in a spanking new U.S. Ski Team DH suit accessorized with a pair of go fast Head skis, walking around like C3PO, come say hi. No idea how I'll do and I don't really care - I'll be the one beaming like I just won a NASTAR bronze all those years ago.