Excellent Racing at Okemo for Eastern Champs
02.05.2018 | Bill Madsen

Perfect Vermont weather greeted racers as we celebrated 50 years of NASTAR at the Liberty Mutual Insurance NASTAR Eastern Regional Championships.
The conditions for the race on Saturday could not have been better as racers from MD, SC, MA, NH, NY, NJ, MA, CT, VT, MI, DC, ME, VA, PA and VT came together to compete for spot in the Race of Champions and the overall Regional Championship win.
The awards reception in the Sitting Bull Lounge provided racers with a fun opportunity to interact, put together teams for the team race and to dance to the sounds of the Rick Davis Brothers band. Raffle prizes provided by sponsors and U.S. Ski & Snowboard gave the evening a exciting lift.
Each participant that won their age, gender and ability group were invited to compete in the Race of Champions. The handicapped race is a fun format that levels the playing field so that everyone has an opportunity to win.
The ladies raced first with the highest handicapped racers starting first. Lynn Miller was an earlier starter and she laid down a great run. Racer after racer tried to bump her from her perch atop the podium but when Meg Spenlinhauer recorded a time that was two hundredths of a second off her pace, Lynn was crowned the overall winner. Meg posted the fastest raw time followed by Rebecca Lynch and Hannanh Lord took third.
It is always impressive when a competitor can be on the podium. But, when a racer can make the Race of Champions podium with the fastest discounted time and the fastest raw time, we take notice. Meg almost pulled off the double win and her brother Eric was very close to winning both races as well.
 Eric Spenlinhauer recorded the fastest discounted time to win the overall and he posted the second fastest raw time. Joshua Rothman had the fastest raw time followed by Eric and Craig Rabe was third. Craig also took the bronze medal with the third fastest discounted time and Shawn Nautel had the second fastest discounted time.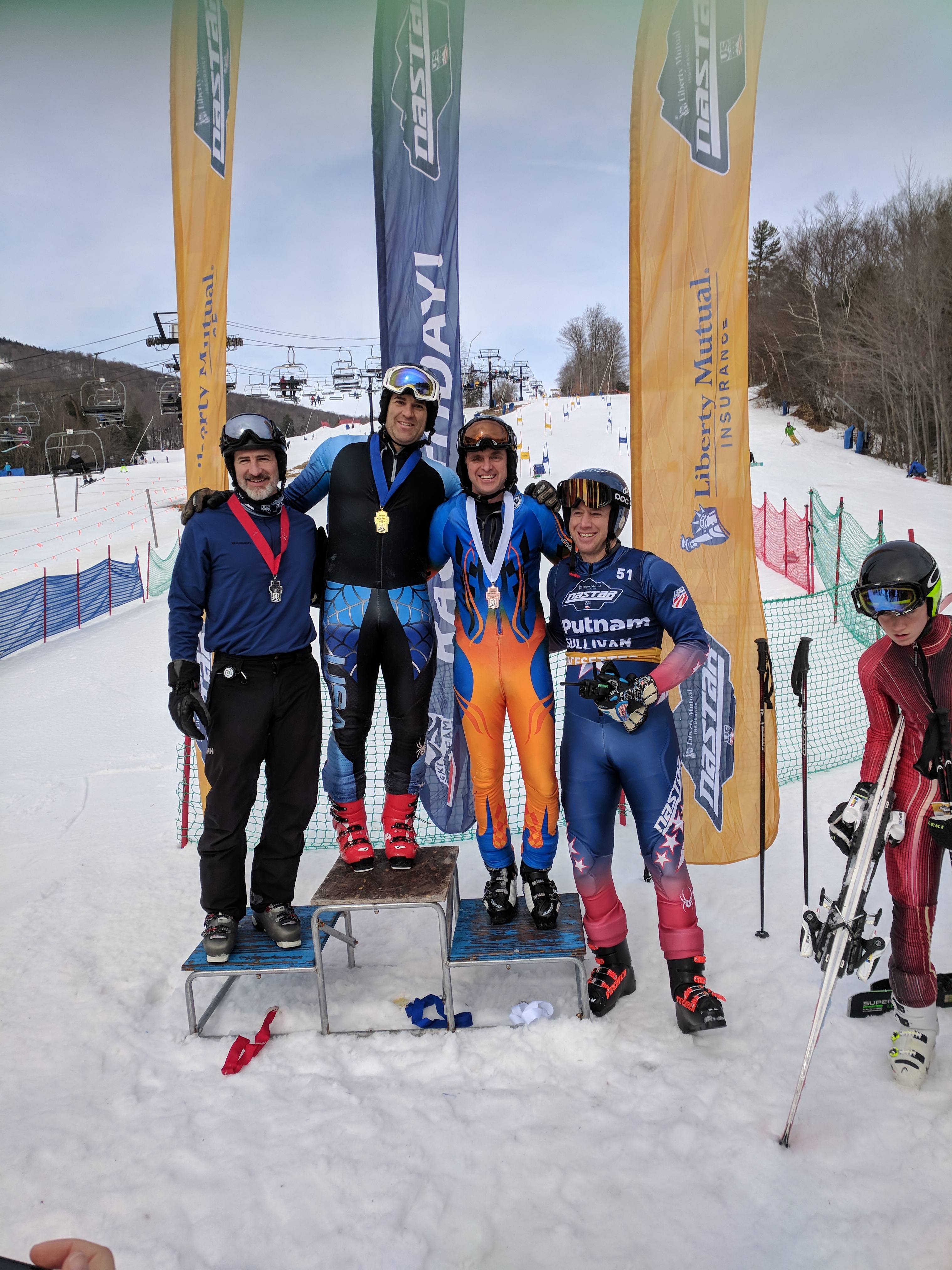 The Team Races were the final events at the Regional Championships and the Spenlinhauer family was ready to defend their title from last season. Eric and Meg lead the charge with their mom and their kids and they were hard to beat.
The Friends Team Race always brings about some good hearted ribbing and the event at Okemo was no exception. Team Okemo took the win ahead of Suburban Sports and the Grumman A ski club team took third place.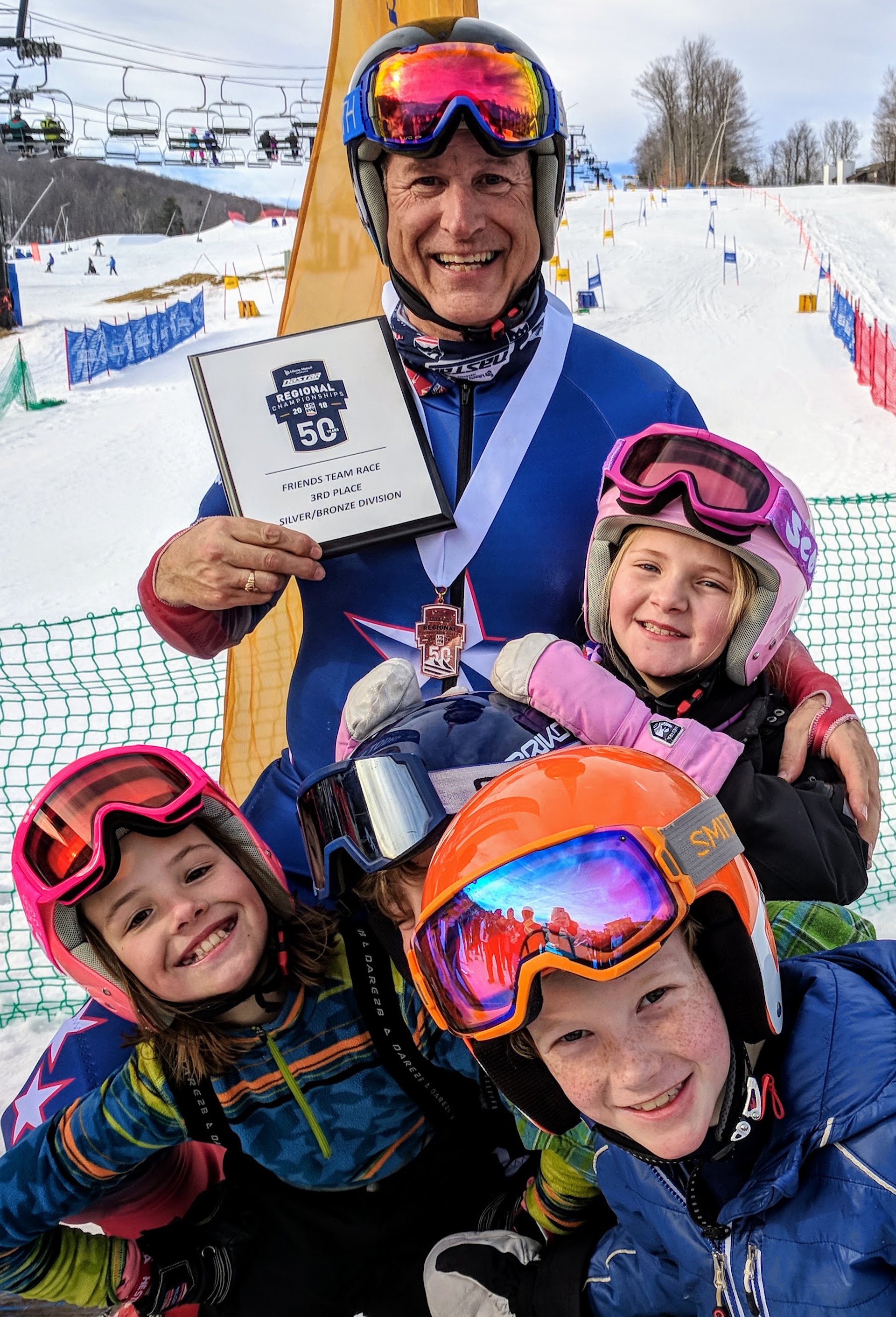 Next stop, Boyne Mountain, MI for the Midwest Regional Championships